EAGAN, Minn. - A former Delta flight training center will be demolished next month to make way for the new Minnesota Vikings headquarters and practice facility.
Right now, there's an online auction for everything inside of the building, including office equipment.
The building has been abandoned since 2012 after Delta merged with Northwest Airlines and consolidated its Flight Operations training centers to Atlanta.
Inside of the buiding, you can see old name tags of employees who used to work there.
Grafe Auction, of Spring Valley, is tasked with selling three floors of equipment, from office supplies to generators. The auction can be found by clicking here.
"There's a lot of people that have commented on the post that announced this sale 'Oh I remember my dad was a mechanic there at Northwest and I remember NWA,'" said John Schultz, of Grafe Auction.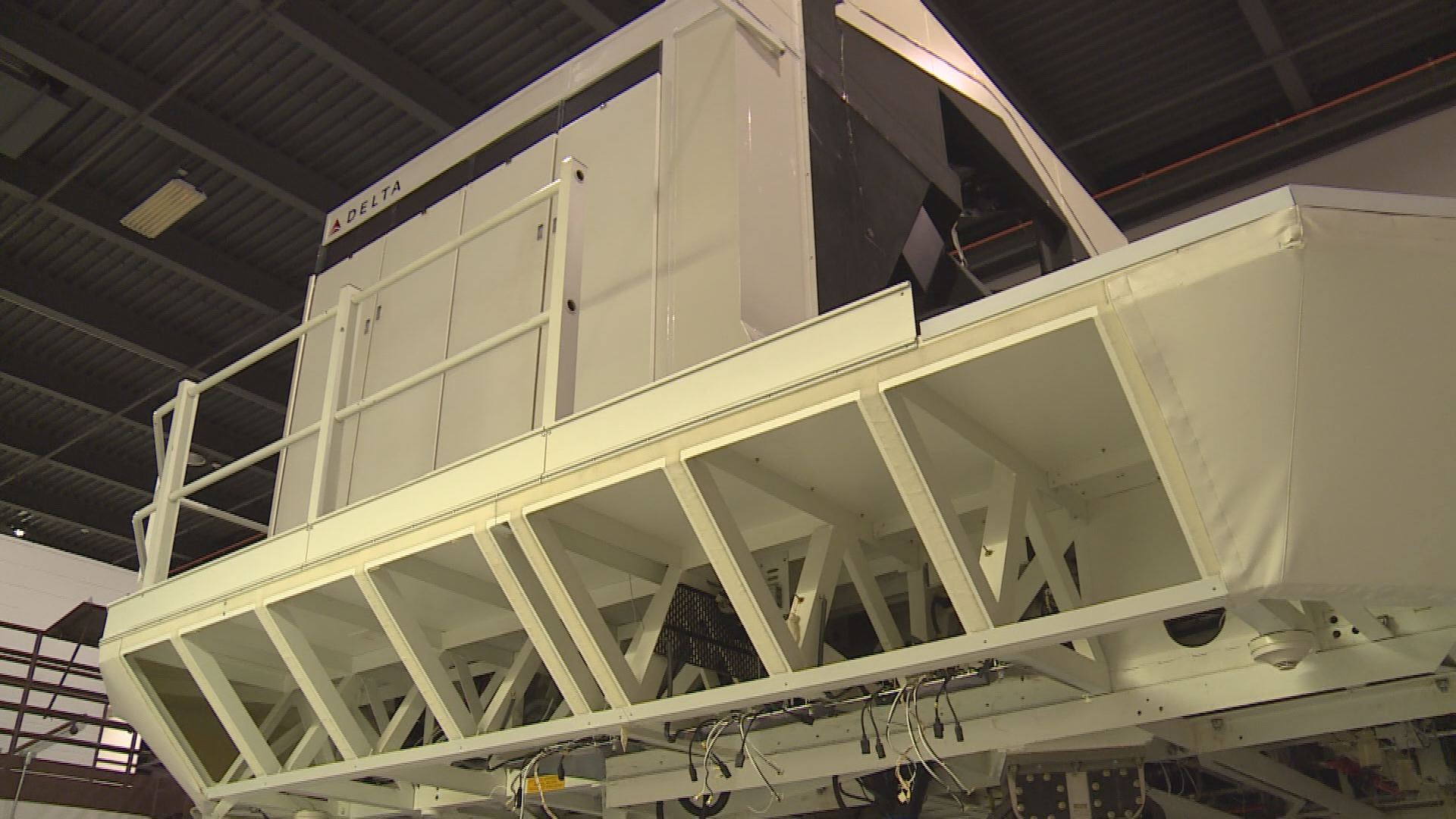 Inside, there are still remnants of Northwest Airlines, including signage, a manual, and a desk bearing the old logo. But what's attracting the most attention are nine flight simulators for sale, including Boeing 747 and DC-9 simulators.
A spokesperson for Delta Airlines says during its consolidation, the company moved 10 simulators from the MSP Training Center, including four A320s, two Boeing 757s, two A330s, one 747-400 and one DC-9.
Schultz says people have reached out to his company excited to see the simulators for sale.
"This is unique. These type of facilities nationwide, there aren't a lot that exist in the country or even the world," said Schultz.
On Friday, Oct. 7, the center is open for the public from 11 a.m. to 3 p.m. so people can look at the equipment for sale. It's located at 2600 Lone Oak Point, Eagan, MN 55121. The auction ends late next week.