BROOKLYN CENTER, Minn. - The Minnesota State Patrol has identified a paramedic killed when the ambulance she was riding in crashed into a stalled semi on Interstate 694 in Brooklyn Center Monday.
Sara DuPaul, a Minnesota State Trooper, said the semi stalled at about 6:45 p.m. in the apex near the split with Interstate 94. She said about 15 minutes later the semi was being towed when an ambulance came from I-694 and attempted to merge, striking the back of the semi.
One of the ambulance crew members, 24-year-old Marina Gayle Desteno Challeen of St. Paul, died at the scene. The 27-year-old driver of the ambulance suffered non-life-threatening injuries and was brought to North Memorial Hospital.
The owner of the ambulance involved in the crash, Health East, released a statement Tuesday morning.
"Last evening, there was a tragic motor vehicle collision that involved one of our HealthEast ambulances. We lost a valued member of our HealthEast Medical Transportation Team. As we work with law enforcement to understand what happened, we ask for thoughts and prayers for our colleague, grieving family and friends and our team. The families involved are asking for privacy during this time."
DuPaul said there were no patients in the ambulance at the time of the crash. She said the semi driver and the tow truck driver were uninjured and are cooperating with the investigation.
The initial investigation found no evidence of impairment.
Interstate 694 was closed for four hours at Shingle Creek Parkway.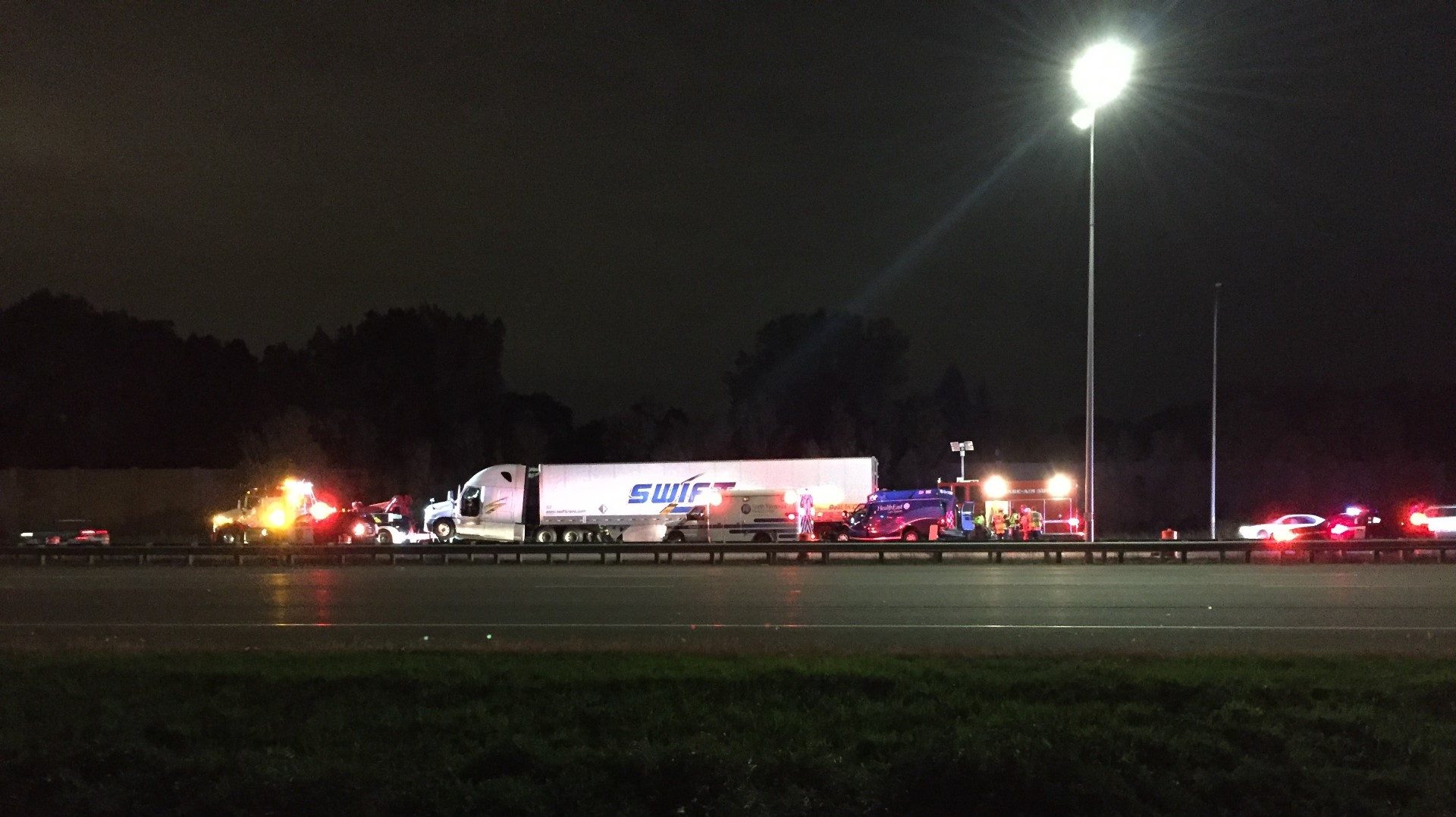 "She was kind of a tough kid. She was independent and do things her own way," said Nancy Desteno, Marina's aunt. "She worked hard at reaching out to people. If she realized someone was upset. She would come up to you and put her arm around you and be close. You know? She was very good at that."