BURNSVILLE, Minn. - Police in Burnsville are now asking the public for help identifying two men involved in an alleged child luring incident.
Police say the incident happened in the parking lot of a Super America gas station off County Road 42 on Saturday, June 10, just after 1 p.m. A mother told police her three daughters went to the gas station and were approached by an older man.
She told police the man touched the shoulder of her 9-year-old daughter and tried to lure the girls to the back of his pickup. The girls refused.
On Wednesday, police released more information, saying the girls reported that the man asked them to "go over to the pickup truck" he arrived in, and said he had something "cool" to show them.
Police say another man came out of the gas station and got in the truck, and the two men drove off.
On Wednesday, police said they are attempting to identify the two men involved from surveillance photos.
The man who approached the girls was described as an older white male with gray/white hair wearing dark gray or green shorts and a white shirt. He was with a younger white man wearing a gray T-shirt and a Minnesota Golden Gophers visor. That man did not interact with the girls.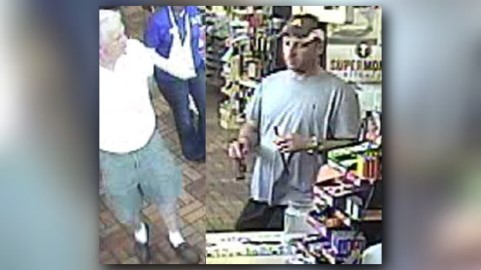 Police say the truck is believed to be a 1997-2003 green Ford 150 with an extended cab.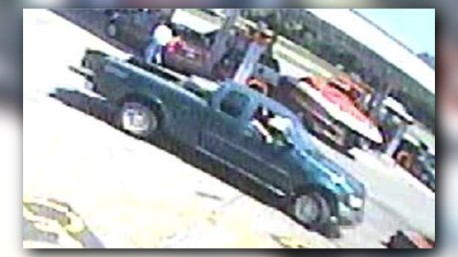 "We don't know if this was an isolated incident or something else," said Sgt. Matt Smith with Burnsville Police. "At this point we have not had any other reports like this. As in any case, though, we take this seriously."
Police say they are looking at surveillance video from the gas station to see if that tells more of the story.
"What's not clear is what it shows," Smith said. "It sounds like it may not show much. We want to find out, was this person up to something that was not appropriate, or was it something else? We just don't know."
Smith says the city had a similar report in September of 2016, but after making the incident public, a man came forward and police determined there was nothing criminal and it was simply a misunderstanding.
KARE 11 reached out to the mother who made the report, but did not hear back.