ST. PAUL, Minn. - Gov. Mark Dayton says he still wants a straight Real ID bill, devoid of extra language on undocumented immigrants.
Dayton expressed the hope during a news conference Thursday. Earlier this week, House Speaker Kurt Daudt told reporters a deal could be reached by the end of the week. The details still need to be worked out by lawmakers.
The bill that passed the Senate enables the Dept. of Public Safety (DPS) to create and issue new driver's licenses that are compliant with the Dept. of Homeland Security's Real ID protocol. The House version of the bill adds extra language that bars DPS from issuing driver's licenses to undocumented immigrants.
Without Real ID compliant licenses, Minnesotans will have to present passports or other forms of identification along with their licenses at airports and other federally controlled facilities beginning Jan. 22, 2018.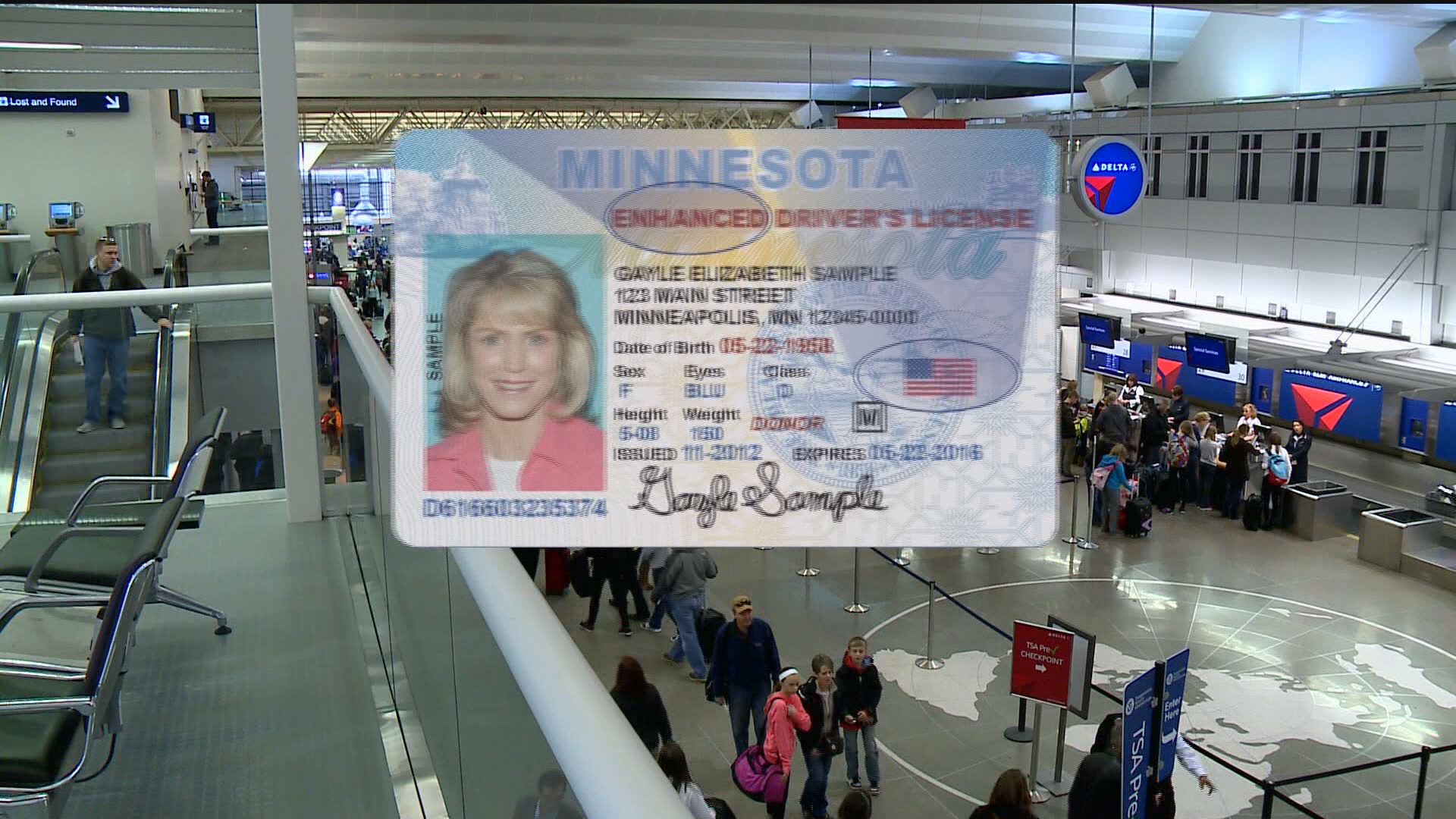 Minimum Wage Bill
The Legislature is ready to test Gov. Dayton with a bill that would ban Minnesota cities from setting their own minimum wage and paid sick leave rules.

The Senate passed the labor bill Thursday on a mostly party-line vote of 35-31 following its passage in the House last month. The differences between the Senate and House versions of the bill will be decided by a small committee of lawmakers before heading to Dayton.

Democrats criticized the bill, saying cities should be allowed set their labor rules. But Republicans argue businesses need uniformity on wage regulations and sick leave policies from city to city.

Dayton hasn't taken a firm position on the bill but says he's concerned about limiting cities' ability to create policies to fit their needs.
Transportation Bill
Dayton and lawmakers have struggled for years to pass a major road and bridge funding package amid partisan divides over how to pay for it. Dayton and Democrats have pushed for a gas tax hike while Republicans have insisted the budget surplus and existing tax revenues are sufficient.

Dayton still says he thinks a 10-cent tax increase is the best route. But he said Thursday he wouldn't veto a bill without that funding mechanism.

That could pave the way to a deal with the Republican Legislature after more than four years of failed efforts. But the transportation funding debate goes hand-in-hand with the broader fight over a new state budget.
Prince Anniversary
On the eve of the anniversary of Prince's passing, Gov. Dayton said he always admired the Minnesota music legend.
Several events are planned around the Twin Cities this weekend to honor Prince's legacy. On Wednesday, Dayton proclaimed April 21, 2017 as "Prince Day" across Minnesota. Citizens are encouraged to wear purple. Several Twin Cities landmarks, including U.S. Bank Stadium and the I-35W Bridge, will be lit in purple.
Student Fees
Minnesota lawmakers working to finalize a spending plan for state public colleges and universities are discussing whether student fees that are paid in addition to tuition should be optional.

The Star Tribune reports the measure to make the fees optional is included in a broader, $3.2 billion higher education budget bill the House passed earlier this month. Republican Rep. Drew Christensen of Savage proposed the optional student fee, saying his goal is to drive down the soaring cost of higher education.

The fees help pay for health and recreation centers, school newspapers, student government, collegiate athletics and other groups. The charges vary from campus to campus.

Some university administrators and students say making the fees optional could push those charges onto tuition bills or threaten student groups and services.