MINNEAPOLIS - As Minnesota travelers made their way through Minneapolis – St. Paul International Airport Sunday, their elected leaders held dueling news conferences blaming each other for making it harder to do board a plane in the future.
"We are calling on the governor and senate Democrats to stop blocking Real ID," said House Speaker Kurt Daudt, Republican from Crown.
The deadline for Real ID is 2018. Without a law passed, Minnesotans would have to use a passport or an enhanced driver's license to board a plane to meet stricter federal rules. Minnesotans already can't use their standard driver's license to get into some military and federal facilities.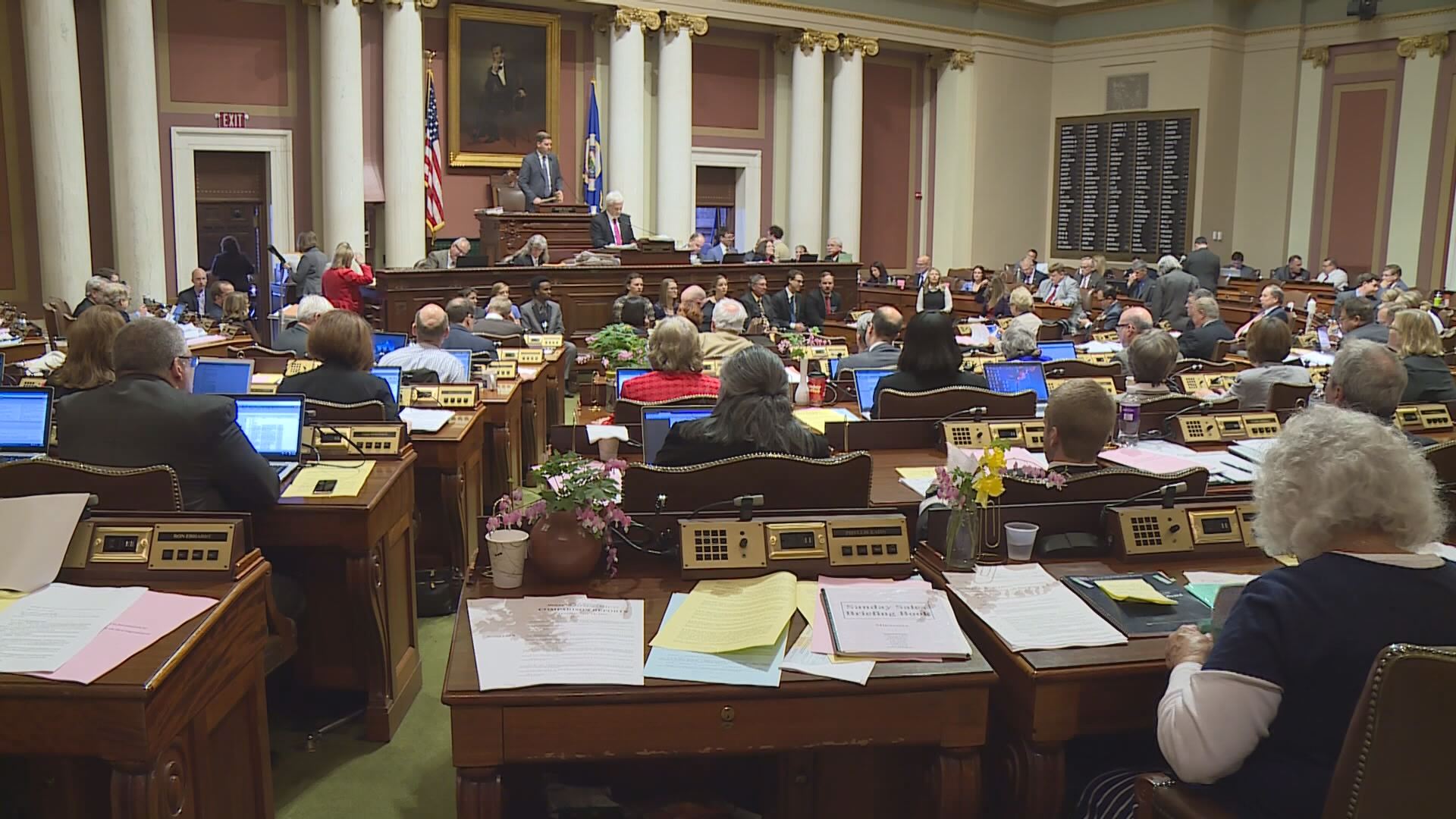 The legislature has to reverse a law that restricts state officials from even talking about Real ID, let alone enact it.
"We need to pass this bill clean, we need to pass it fast," said Senate Majority Leader Joyce Peppin, a Republican from Rogers.
During a news conference at the airport, the GOP leadership claimed the Democrats are playing politics by including language that would also give undocumented immigrants the ability to get a driver's license.
In the House GOP version, they prohibit that.
"The other issue for driver's licenses for undocumented immigrants should be a completely separate issue," said Peppin.
"We vehemently agree on this issue," added House Minority Leader Paul Thissen, who along with other Democrats showed up at the GOP news conference.
DFL leadership said they offered an amendment last week that would have taken out any language about undocumented immigrants, claiming their bill was the clean one. It was the Republicans who refused to go along, they said.
"You heard time and time again, it is current law that undocumented people cannot have a driver's license, there's nothing in the bill that would cause that to happen," said Senator Scott Dibble, a Democrat from Minneapolis. "One Republican vote was all that was needed. Just one. Who is blocking real ID?"
A handful of Senate Republicans who voted against the Senate bill said they have data privacy concerns with the federal standards. Daudt said the GOP version gives residents an option to get a Real ID driver's license or a standard one, but that standard license wouldn't get you on an airplane.
Governor Mark Dayton's staff issued a statement Sunday saying while he prefers a bill that would allow undocumented immigrants the ability to get a driver's license, he would sign any Real ID bill that gets passed.
"The real question is: why the Republican-controlled Legislature can't pass a REAL ID bill," asked Linden Zakula, Deputy Chief of Staff, in a memo released to the news media.
That is a question some travelers at MSP were asking both parties.
"It's obvious it needs to get done and it's unfortunate that our state can't figure it out," said Eric Ruzicka who lives in the Twin Cities. "I think it's a good example of the problem with our political system. People want to create more issues than there really are."