MINNEAPOLIS - A high-profile Minneapolis police officer has filed suit against Mayor Betsy Hodges, accusing her of branding him a racist and damaging his career.
The lawsuit, filed in Hennepin County District Court Friday by attorneys for Lt. John Delmonico, is built on a series of text messages between Hodges and then Minneapolis Police Chief Janee Harteau in April of 2017.
Harteau had announced that she was promoting 4th Precinct Inspector Michael Kjos to Deputy Chief, and named Delmonico as his successor. The lawsuit alleges Hodges had signed off on this personnel decision, but then reversed her position, texting the chief that Delmonico was untrustworthy ("We know we can't trust John") and racist ("They also remember lots of racist stuff he has done").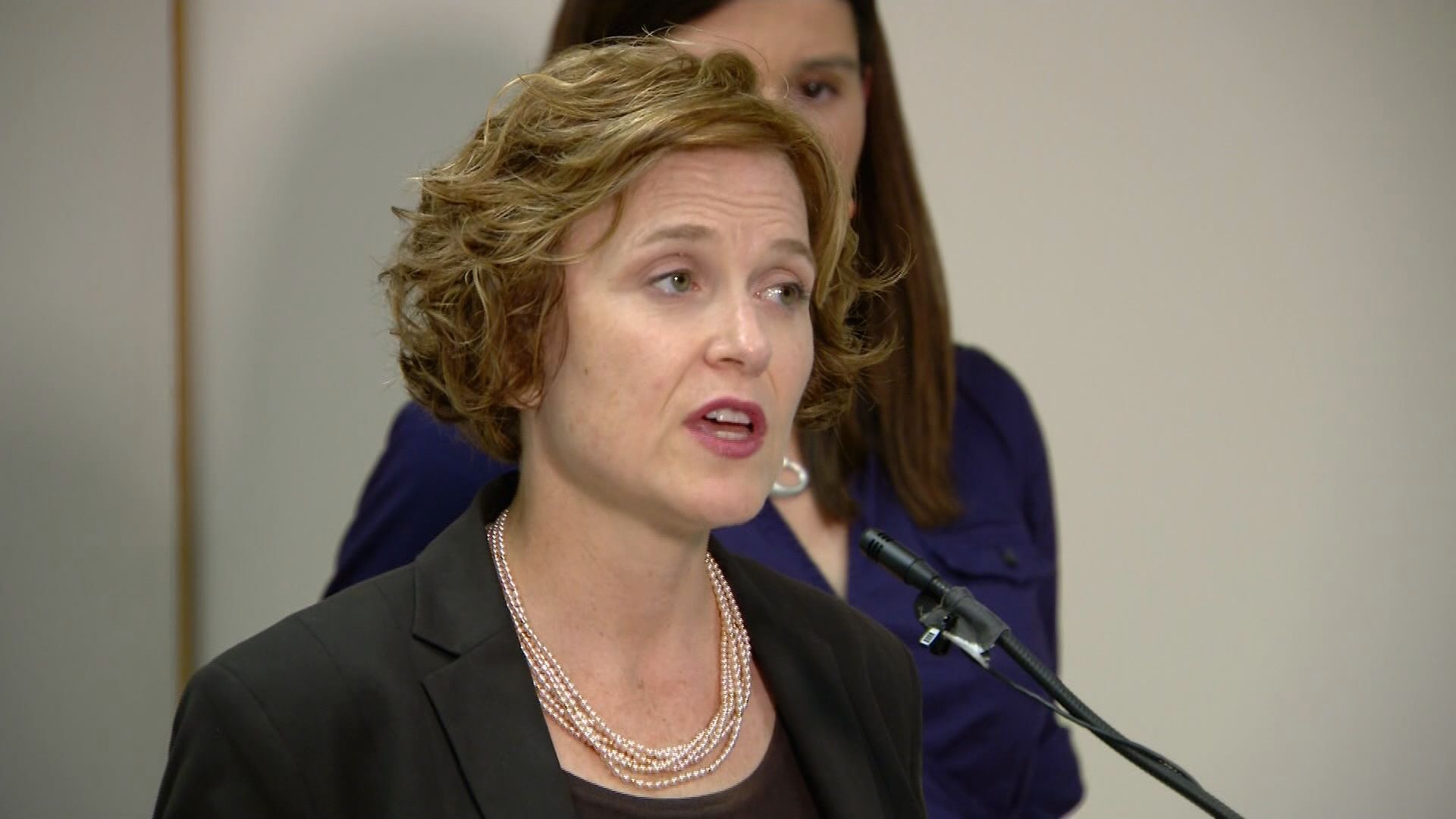 Because the text messages constitute public records under Minnesota Government Data Practices Act, they were released to members of the media working a story of the growing feud between Hodges and Harteau.
Delmonico's lawyers say the public learned of what the Mayor said about their client, statements they call false, libelous and defamatory. The lawsuit also maintains the statements made by Hodges were intentionally or recklessly made with malice, hatred and ill-will, as the Mayor and Lt. Delmonico had previously clashed over police pension issues and the 'Pointergate' scandal, when Hodges posed with a man police called a convicted criminal and flashed alleged gang signs.
Lt. John Delmonico is asking for a settlement in excess of $50,000 and requests a jury trial.
Mayor Hodges released a statement Friday afternoon, calling Delmonico's lawsuit "baseless." The entire statement reads:
"As mayor, I have been doing tough, transformational work to earn and build trust between the Police Department and community, especially in the 4th Precinct in North Minneapolis. This is why in April, I overruled then-Chief Harteau when she appointed Lt. John Delmonico to lead the 4th Precinct. I said at the time that while I appreciated Lt. Delmonico's many years of service, and believed that there were many leadership roles for which he could be a good fit, he was not the right fit for the 4th Precinct.
"I will continue to make tough decisions in order to do what is right to build public safety and community trust for all our residents. I will not be stopped either by the police union or by a patently baseless lawsuit that is obviously intended to influence the election."Leadership requires making choices and standing by them: I stand by mine."