MINNEAPOLIS - The 45th Annual Twin Cities Pride Parade marched through the streets of downtown Minneapolis Sunday in front of huge crowds.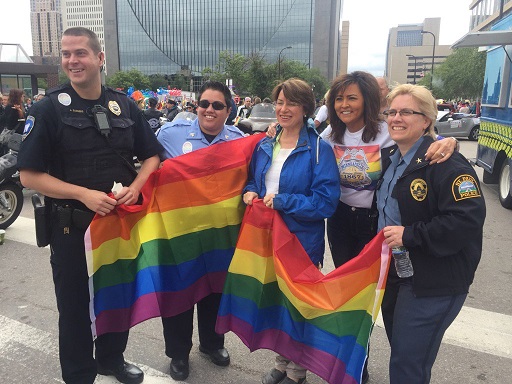 Minneapolis was just one of dozens of cities across the globe holding Pride celebrations Sunday.
The parade route was from Hennepin Avenue and 3rd Street to Loring Park. The floats, cars and participants started moving around 11 a.m.
More than 150,000 people gathered along the parade route, according to organizers who say the parade stretched two blocks longer than usual.
About 50 protesters with "Justice for Philando" signs would temporarily stop the parade throughout the route. The group chanted "no justice, no pride" and paused for a moment of silence "for victims of police violence." After a short time the group would start marching again and the parade would resume.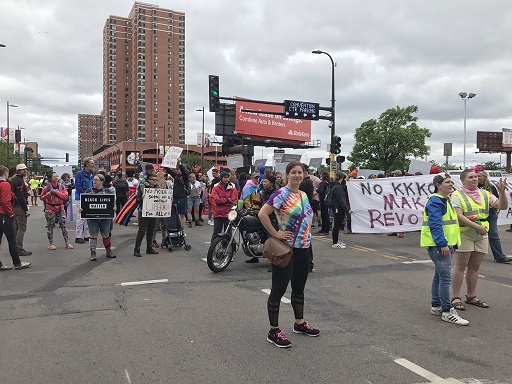 Earlier in the week, there was a dispute about whether law enforcement could participate in the parade. Parade officials said they would be limiting police presence at this year's parade due to the emotions swirling from the acquittal of Officer Jeronimo Yanez. On Friday, officials changed their minds and said they would allow police in the parade after all.
"I think it's important that we show unity across the board, in uniform, out of uniform," said Janee Harteau, Minneapolis' first openly gay police chief.
The Twin Cities Pride Festival is one of the biggest in the country.
KARE 11's Jana Shortal had the honor of serving as this year's grand marshal.
🏳️‍🌈 thanks for the love today Minnesota family. I wanted to hug every one of you. pic.twitter.com/lfDlNuiDxt

— janashortal (@janashortal) June 25, 2017