ISLE, Minn. - Protesters greeted Gov. Mark Dayton when he headed out on Mille Lacs Lake to go bass fishing Saturday.
Walleye fishing - even catch and release - is prohibited on the big lake for the next three weeks. The Department of Natural Resources is trying to protect the lake's struggling walleye population from hooking mortality, the problem of fish dying after they're released, which gets worse in warm weather.
Dayton set out from Fisher's Resort on Saturday to promote Mille Lacs' bass fishing opportunities after the lake was named the number one bass fishing spot in the country by Bassmaster fishing magazine. A crowd joined him at Fisher's Resort in Malmo, and Vikings standout Linval Joseph also joined the fishing trip.
Once on the water, Dayton was met by a floating protest, with an estimated 30 boats circling his fishing expedition, holding signs.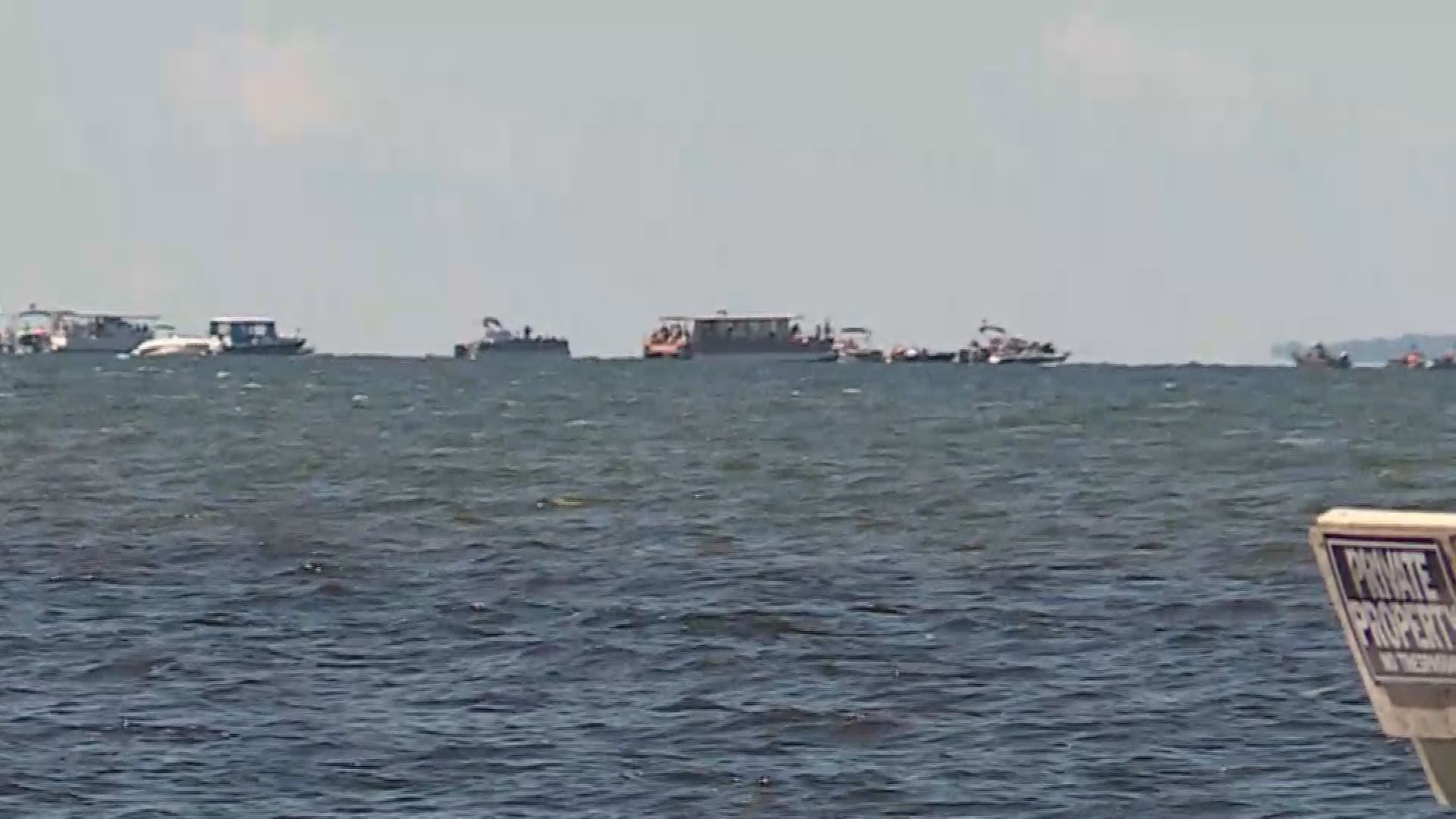 Critics who claim politics rather than biology guides how the DNR manages the lake's walleyes organized a boat rally offshore from the resort. They say they want to send Dayton a peaceful message about how small businesses around the lake are struggling to survive.
Many anglers say the fishing has been outstanding this year, making the restrictions harder to understand.
"I understand they are not happy, they are frustrated, I respect that – there have been really rough couple years here," said Dayton.
Twin Pines Resort owner Linda Eno was one of the organizers behind the protest.
"We figured I will be down $40,000 in these three weeks, and that $40,000 is what I use to get through my off seasons," said Eno. "Our DNR has been using methods designed to get an idea for the health of the lake and they have been pretending for 20 years it is an exact science, nobody can control Mother Nature, they don't have a clue, truthfully, how many fish are in this lake and the health of it."
"DNR gets faulted by a lot of people for not managing the lake properly, they are doing their best," said Dayton.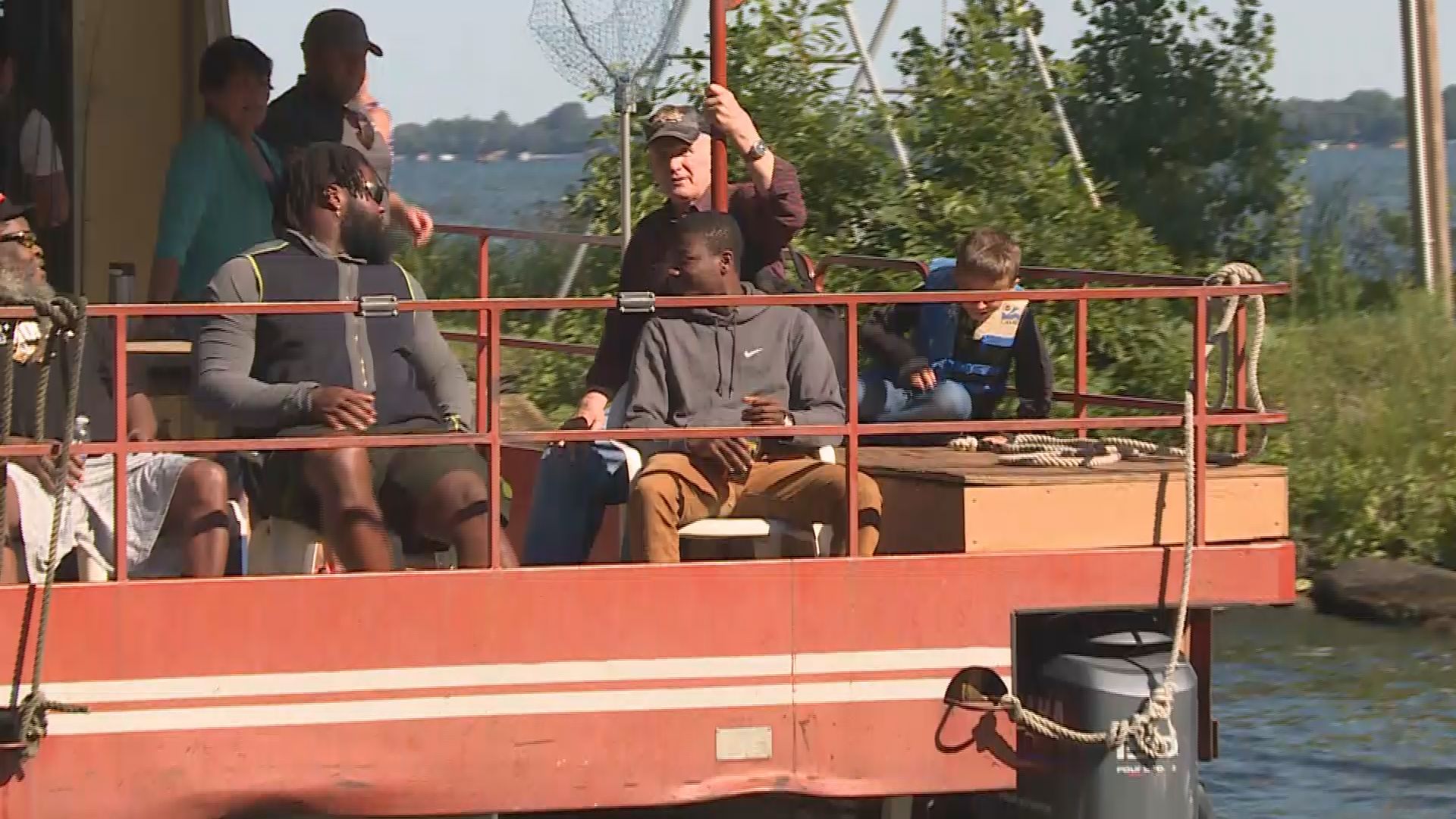 Dayton also said the activity from protesters made it impossible for his group to catch any fish. He had scheduled a meeting with the protesters Saturday but delayed it until a later date.
"They just ruined the fishing, we had these boats circling around and heckling, they have a First Amendment right to do that. I'm here to emphasize the positive, to talk about what's great in Mille Lacs. I'm not going to feed into that negative energy and I'll meet with them, hear their concerns and respond," said Dayton.
Dayton emphasized that outside experts will analyze the management of the lake over the next 6 months for more evidence and transparency.
Catch and release walleye fishing opens back up July 28.