MINNEAPOLIS - As Vikings fans tailgated ahead of Sunday's game against the Baltimore Ravens, about two dozen protesters were "taking a knee" outside U.S. Bank Stadium.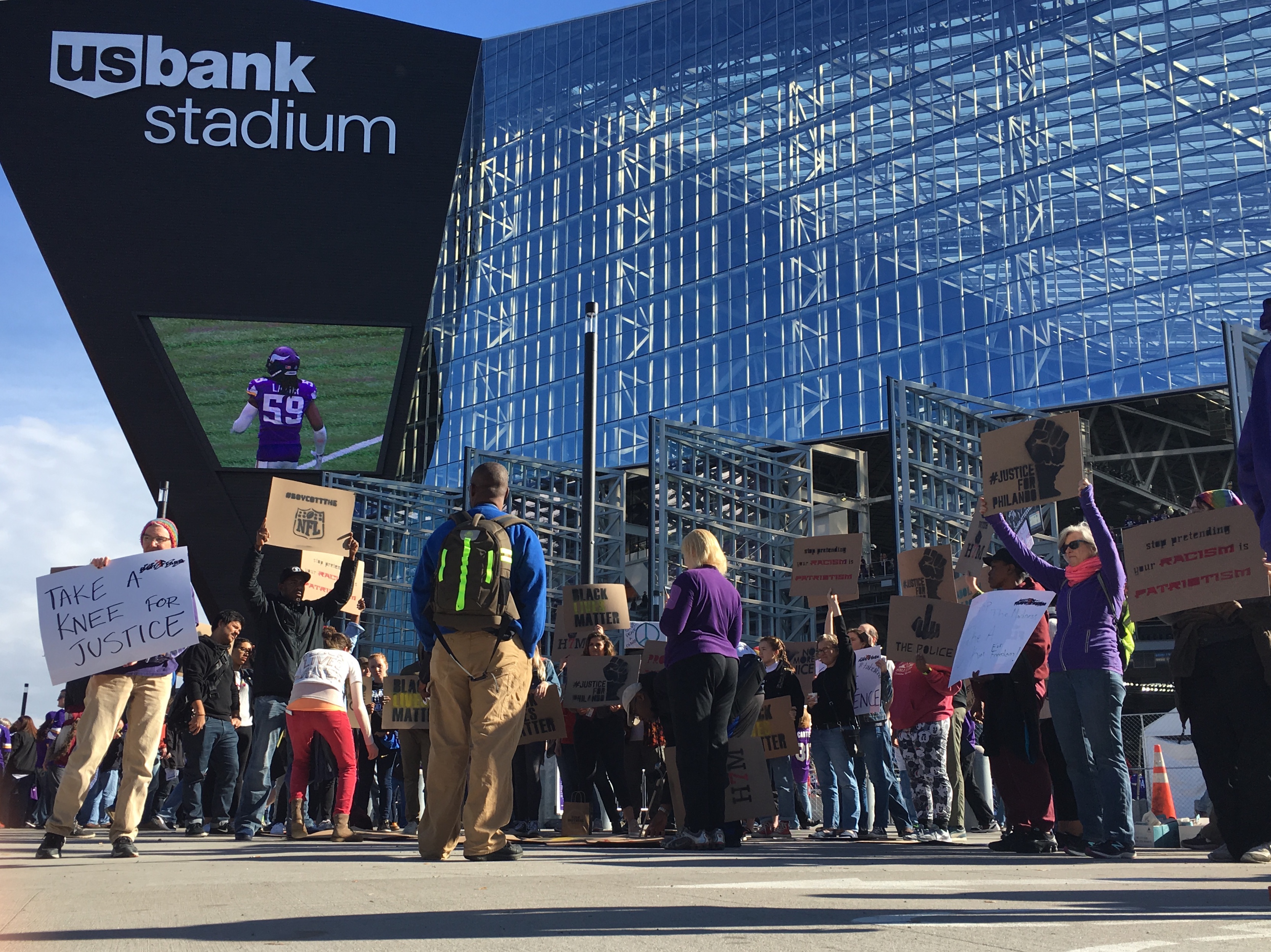 The protesters said the idea was to raise awareness about police-involved shootings.
"This wasn't about the Vikings, this is not about the flag, it's not about the anthem, it's simply trying to bring attention to this national problem," said Mel Reeves, organizer of Take A Knee protest.
The protesters chanted messages like "Stop pretending your racism is patriotism."
Reeves also said the group will protest every Vikings home game.
Activists in other major cities like Boston and Baltimore held similar protests.