MAPLE GROVE, Minn. - Hundreds of Minnesotans gathered for PurpleRideStride Saturday to raise money for the Pancreatic Cancer Action Network.
The event, which raises money and awareness for pancreatic cancer research, was held at Elm Creek Regional Park in Maple Grove. More than a thousand people attended, including 68 survivors - the most ever at a PurpleStride in the country.
KARE 11's Camille Williams was honored to be chosen as this year's PurpleRideStride emcee.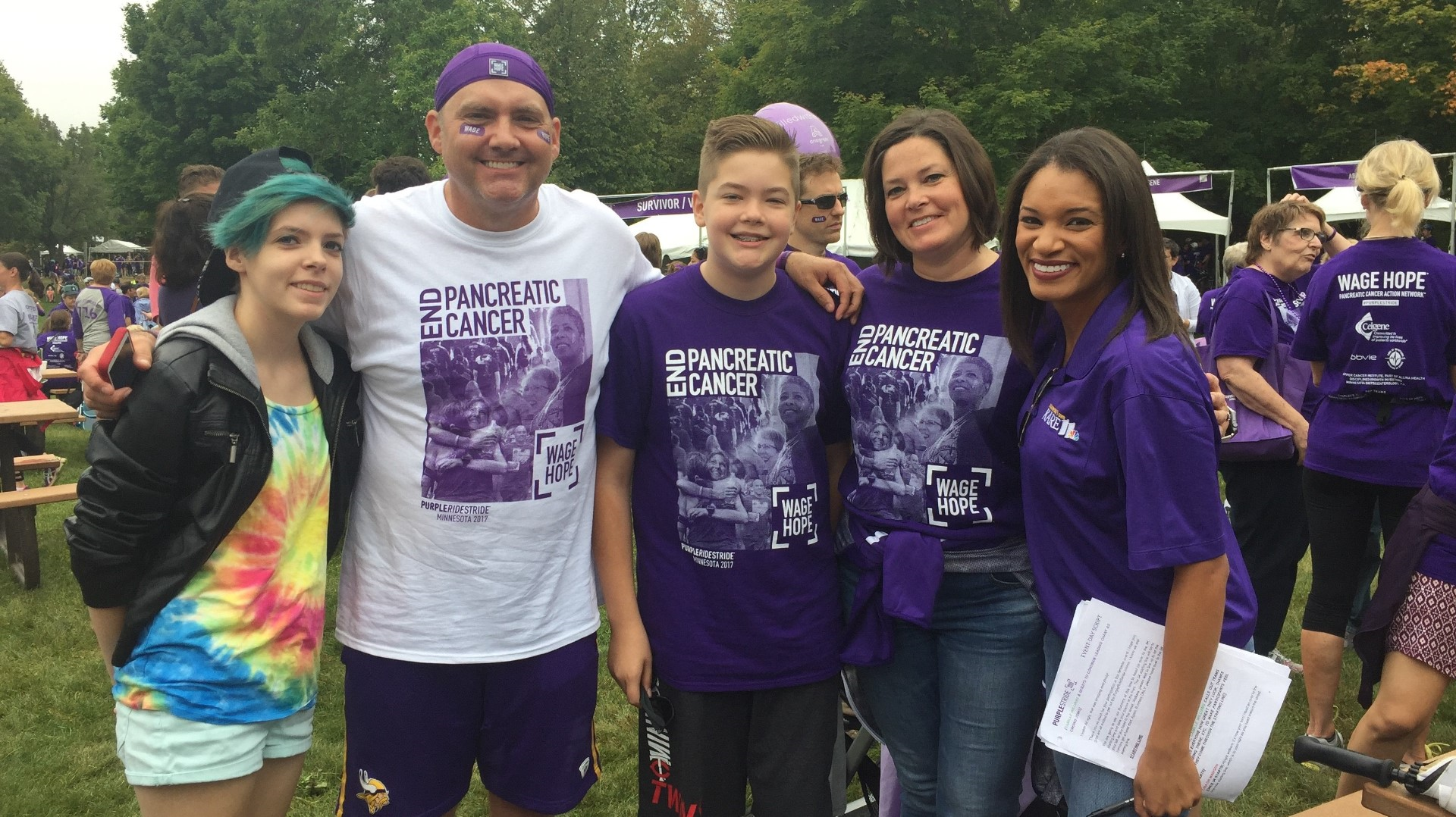 "I lost my mom to pancreatic cancer in 2012, so this is a cause that is very near and dear to me," she said. "And I want to help raise awareness so we can one day have a 100 percent survival rate."
Pancreatic cancer kills more Americans than breast cancer and has a five-year survival rate of 9 percent, according to the Pancreatic Action Network. It is the third leading cause of cancer-related death, and is projected to become the second around 2020.
The goal on Saturday was to raise $440,000. They have not reached that goal yet. If you would like to donate, you can do so online.