MINNEAPOLIS - The baseball park holds many of our heroes. Monday night at Target Field, it held one of the past ones.
Rod Carew made his first trip on an airplane and back to Minnesota since undergoing a heart transplant surgery.
And if you ever wondered the place former Twins All-Star has in Twins fans' hearts, hang out at the hall of famer's statue outside the stadium.
"In my opinion the best Twin to ever play," said Marc Berris. "He's been my idol since I was a little kid… and to come back and see him is like I'm a little kid again."
You'll meet people like Berris or Steve Reindal.
"It was his first game back from open heart surgery, his transplant. I thought that was kind of cool," said Reindal, a Twins fan from Northfield.
Or Lory Aguero, who is from Iowa but grew up a Twins fan and had no idea one of her favorite players would be back.
"Oh, you're kidding. You just made my day," she said.
And it wasn't just Twins fans, but Angels fans who traveled from California to watch their team take on the Twins. Carew played for both teams.
"We just couldn't be more blessed," said Rhonda Carew, Rod's wife.
With his wife by his side, Carew spoke of his recent life-saving surgery at a news conference before the game, and how being in Minnesota again is truly a gift.
"Every time I come back to the Twin Cities, I feel like I'm coming back home because I was a kid when I started playing here," said Rod Carew.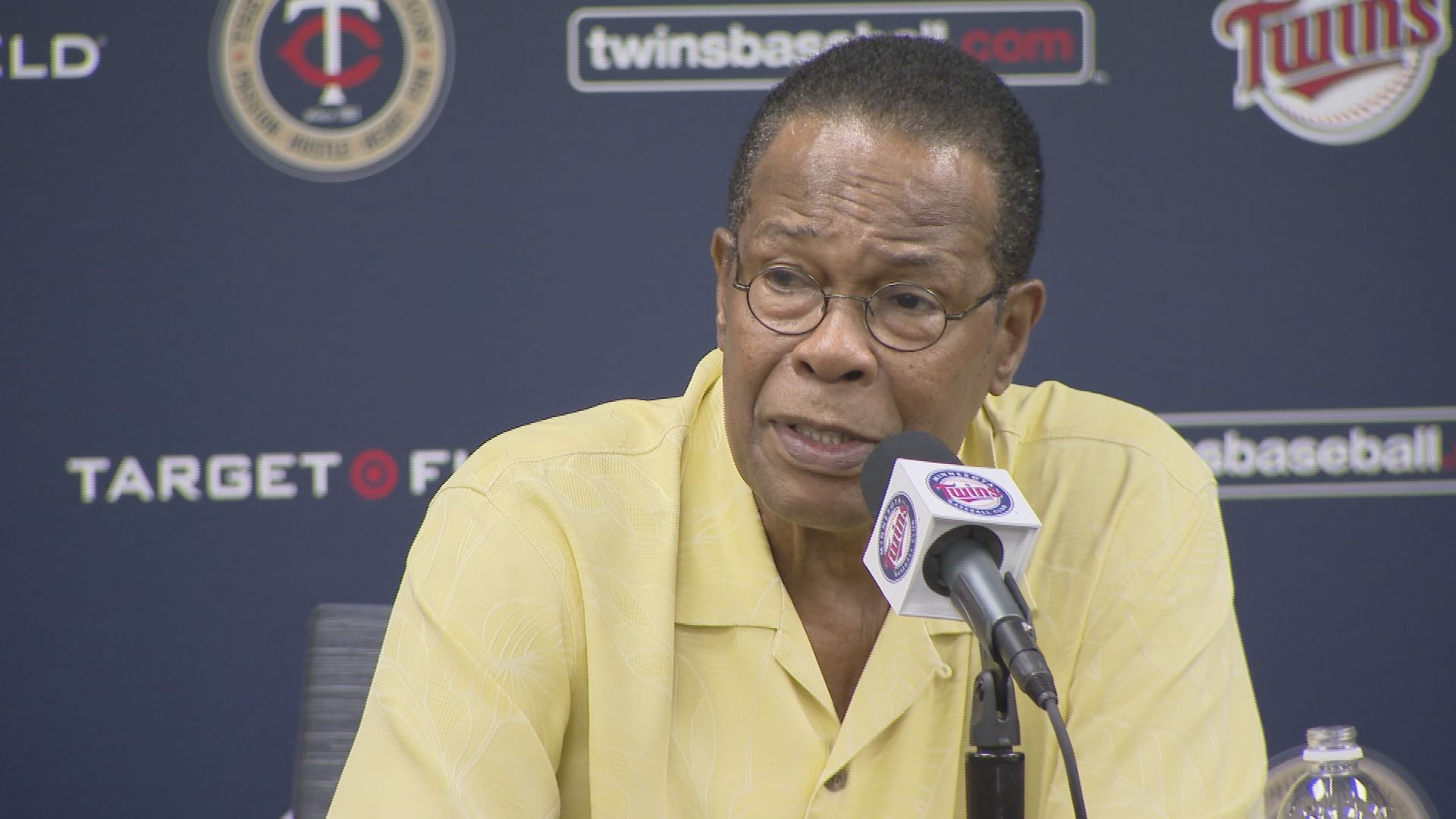 Carew's calling is now to bring awareness to heart disease and organ donation.
"This is our other goal to see if we can save more lives by people donating organs," he said.
A chance he got that clearly is not lost on him or the crowd who watched him throw out the first pitch to his long-time friend and Twins great, Tony Oliva at Monday night's game.
"Rod Carew is like my brother," said Oliva. "He is preaching to everyone to how important it is to take care of yourself."
And for Carew, grateful for a second chance, the message is simple – take care of yourself and be a donor.
"Give someone a chance to live," he said.
He and his wife, along with the Minnesota Twins started a year-long campaign called Heart of 29 to promote awareness of heart disease and the American Heart Association.