MINNEAPOLIS - A Native construction company will begin dismantling the controversial "Scaffold" sculpture in the Minneapolis Sculpture Garden on Friday, according to a mediation agreement announced at the Walker Art Center on Wednesday.
The sculpture's remains are scheduled to be burned during a ceremony in the Fort Snelling area, according to the agreement between the Walker, the artist, and Dakota Elders.
The sculpture, created by artist Sam Durant, depicts seven historical gallows, one of which is the gallows used to execute the Dakota 38 in Mankato, Minnesota in 1862.
Artist Sam Durant apologizes for creating "Scaffold" sculpture in Minneapolis Sculpture Garden. pic.twitter.com/0hlzS6T9oB

— Ivory Hecker (@IvoryHecker) May 31, 2017
The sculpture prompted calls for its removal before its official unveiling in June. Reviews poured in on Facebook. And crowds gathered at the Walker's Minneapolis Sculpture Garden on Saturday to protest, holding signs that read "Take it down" and "Execution is not art."
"I could feel all our pain, our collective pain is what my concern was," said Janice Bad Moccasin, a Dakota member who was present at the protest. "I didn't want our children to hear these stories and to see this gallows."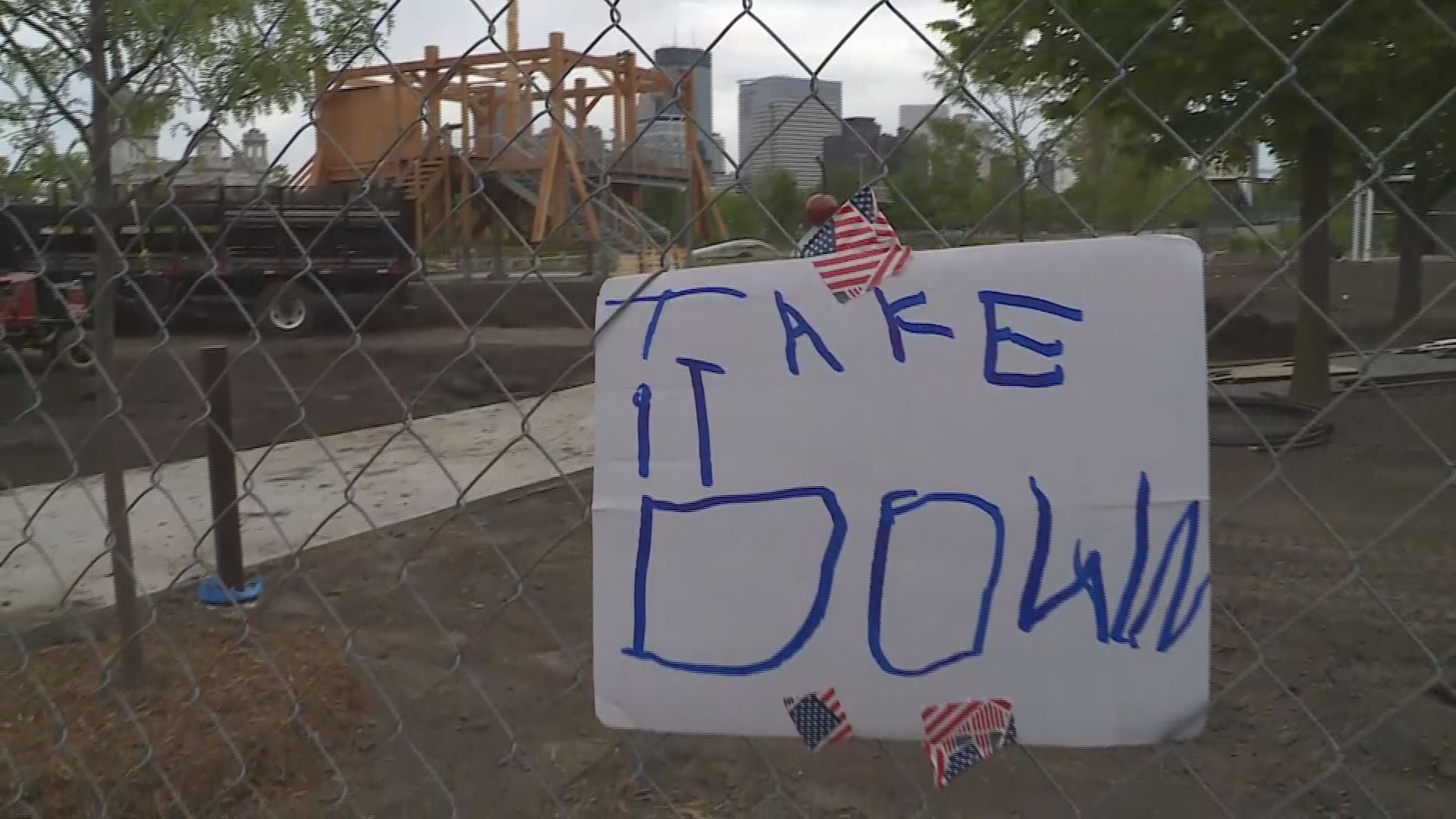 The process of dismantling the sculpture will take four days, according to the mediation agreement statement. Durant has committed to never create the Dakota gallows again and will transfer the intellectual property rights of the work to the Dakota Oyate people, according to the statement.
Walker Art Center Executive Director Olga Viso issued a statement Saturday, saying in part, "The responses have overwhelmingly conveyed and expressed anger and sadness that Scaffold has caused the Dakota community and beyond. I regret the pain that this artwork has brought to the Dakota community and others."