RAMSEY, Minn. - Authorities have recovered a second body after a small plane crashed in the Mississippi River Friday evening.
Lt. Brent Erickson from the Anoka County Sheriff's Office says the wreckage of the plane was pulled from the bottom of the river at 12:45 p.m. Sunday, after an unsuccessful attempt to recover it on Saturday. A body believed to be that of the pilot, 47-year-old Chad Rygwall, was pulled from the plane about an hour later.
Erickson said they are waiting for an official identification from the Midwest Medical Examiner.
Chad Rygwall's wife, 48-year-old Jill Rygwall, was killed when the plane went down in the river near Ramsey, Minnesota Friday. Crews searched for the pilot, believed to be Chad Rygwall, all day Saturday, but high waters and extreme current conditions made recovery efforts difficult.
Erickson said on Sunday the NTSB recommended they contact a commercial diving company, which was able to help them reach the wreckage and attach lines to pull it out.
Deputies say they received several calls from witnesses who saw the single-engine Cessna-style plane crash into some power lines and nosedive into the river just after 5:30 p.m. Friday. The crash was about two miles northwest of the Ferry Street Bridge.
Witnesses on a pontoon boat pulled Rygwall from the river and resuscitation efforts were unsuccessful, Erickson said. She was pronounced dead at the scene.
The Princeton School District tells KARE 11 News that Rygwall was a paraprofessional at the Princeton Intermediate School.
"She was just an amazing person," principal John Beach says. "A lot of what we do here is building relationships and she was just amazing at creating relationships with kids."
Rygwall worked with 3rd, 4th and 5th graders at the school, both one-on-one and also in small groups.
Beach says many of those students had developed strong relationships with Rygwall and will have a difficult time Monday morning when they go back to school.
"On Monday we'll have a lot of kids who have no reason to think she wouldn't be coming to school and so our job will be to support those kids and support our staff," Beach says.
Chad and Jill Rygwall have a 13-year-old son, who Erickson said is in the custody of grandparents.
The plane took off from the Princeton Airport Friday afternoon. The preliminary NTSB report states that it was not on a flight plan, but that it took off at about 5 p.m.
Erickson said there were no indications of mechanical issues with the plane. He said investigators believe the sun may have blinded Rygwall, preventing him from seeing the power lines. He said Rygwall's family said he has about five years of flying experience.
Erickson said he does not know why the plane was flying so low, but speculates that they were out for a recreational flight enjoying the fall colors.
"It appears that that's what it was," he said. "Just a husband and wife out for a flight and, unfortunately, tragedy."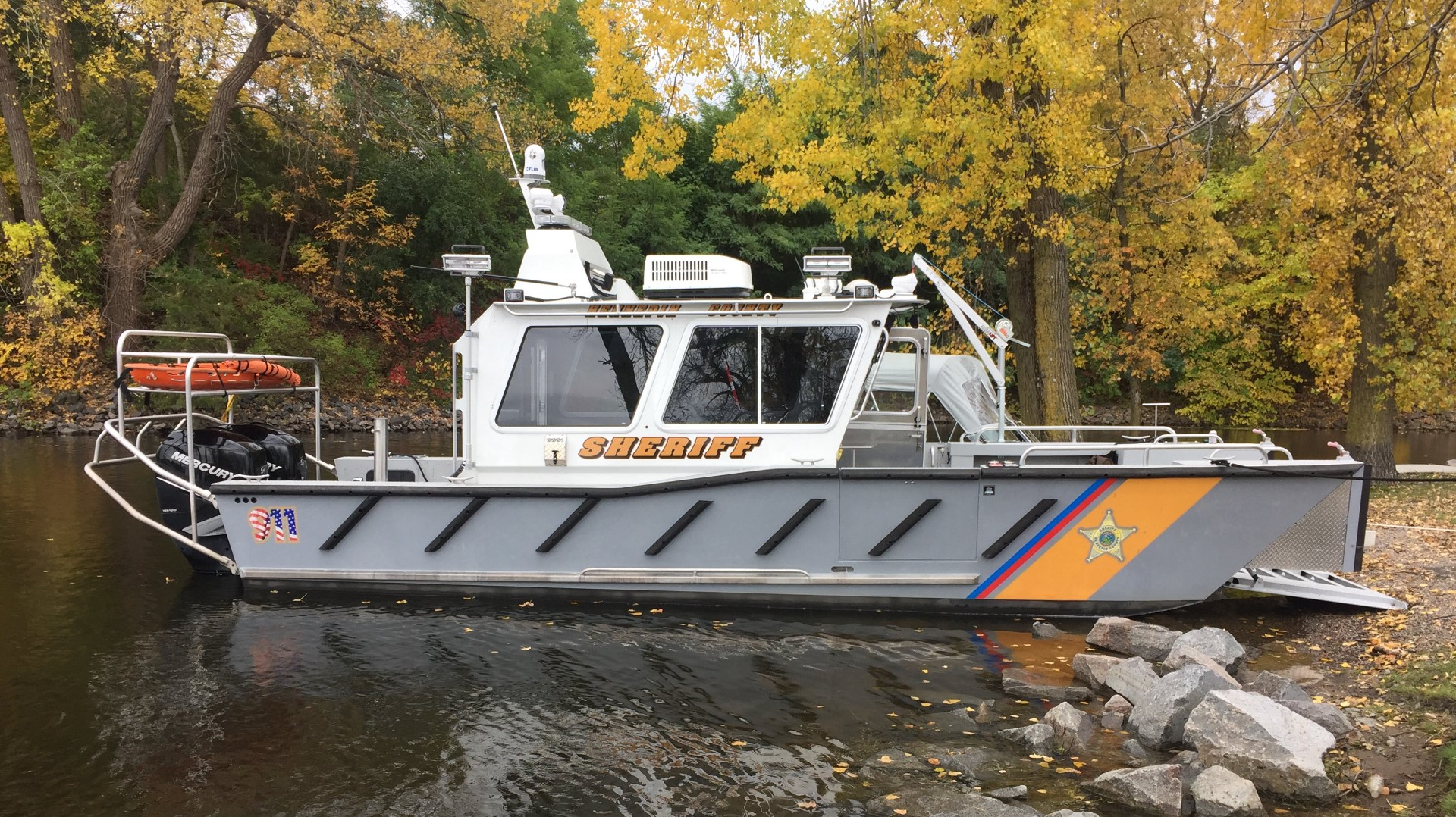 Witnesses tell KARE 11 that the plane was flying below the tree line along the river valley.
"It was low enough I thought it was taking scientific measurements, that's how low the plane was," said Jeremy Scott.
Darla McGrath said the plane "definitely" appeared low enough to hit the power lines.
"Below the top of the tree line, so like he said, 20-30 feet off the river. He wasn't very far off the river, but the plane sounded normal," said Darla McGrath.
The wreckage was found about 300 yards downstream from the power lines, in 12 feet of water.
The NTSB released its preliminary report on Oct. 24.