ST. PAUL, Minn. - The way we work is changing. One way, is how we access our work with many people glued to their cell phones checking emails.
Also catching on, the concept of shared spaces in the Twin Cities. They're places where you can rent a desk on a daily, or commonly, on a monthly basis.
Many of them have perks such as conference rooms for rent, kitchens and and one place in St. Paul even has workout equipment attached to desks.
"I really like being able to move when I'm working. I find I'm more efficient," said Josephine Chung, a psychologist and and certified parent coach. She used to work from home, but found it distracting.
Now, a few days a week, she goes to Work It Coworking in St. Paul. The business opened a couple of months ago and boasts a full kitchen, workout equipment, conference rooms.
Chung likes to work while working out. She says movement keeps her focused and fit.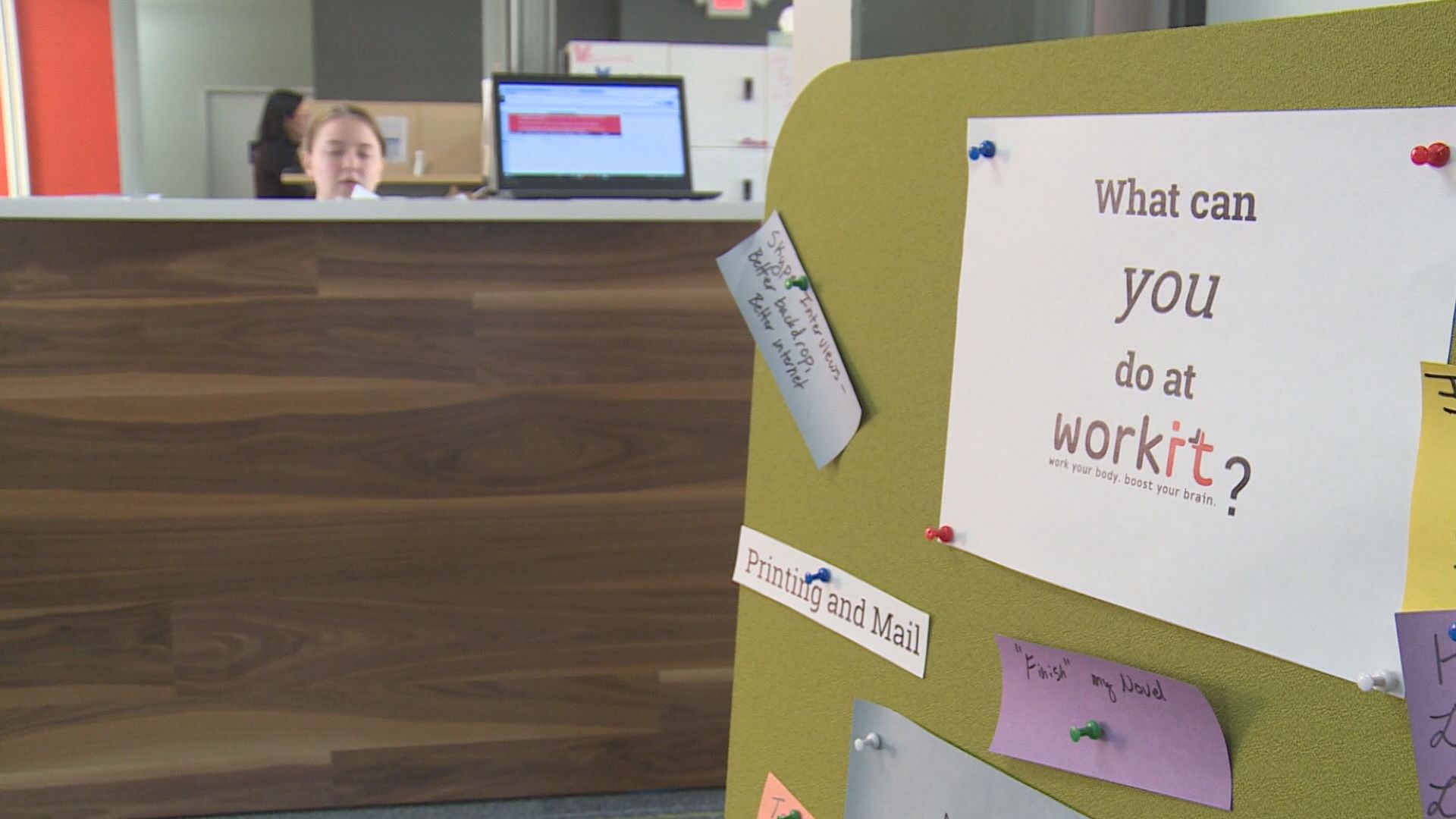 "We are, as I say, what an office should be," said Anne Hendrickson. She started Work It and herself, has been using a treadmill desk for a decade. Currently, she's working on building members at her business. But she expects this style of working to stick around for a long time.
Mindy Deardurrf agrees as she's seen coworking business grow across the country.
"Places where there are lots of young people or where there's a really large boom in the tech or entrepreneurship space so like Seattle and San Francisco," said Dearduff, who's the Dean of Career Development at Macalester College.
"You see a lot of freelancers and startups. We get a lot of students," said Hendrickson.
There are several coworking businesses in the Twin Cities. Deardurff says she expects more of these businesses to pop up in the metro.
"Millenials grew up working in a really collaborative environment so teamwork was really important. They worked in groups, so for them, to sit in an office alone is not really comfortable for them. The current generation of workers is looking for more and more sort of gig work and not long-term work in one place and I don't see that changing anytime soon."
She's not a Millenial, but Chung likes the networking that comes along with renting out a desk, and the workout too.
"It's incredible that I can log 12,000 steps in the short time that I'm here," said Chung.
So, do shared workspaces make us more productive? Deardurff says there aren't enough studies that answer that question either way. But people we spoke with at Work It say working out while you work stimulates the brain and keeps them focused.