MINNEAPOLIS - CenterPoint Energy says there are still 36 outages after gas had to be shut off due to a leak near the U of M on Monday.
Spokesperson Becca Virden said just after 9 p.m. Monday that those outages were along Malcolm, 30th and 4th. Minneapolis Fire said earlier in the day that the affected gas line served about 200 buildings and a large portion of downtown Minneapolis.
A backhoe hit a 12-inch gas line Monday afternoon, prompting the evacuation of several buildings in the area. Fourth St. SE was closed to traffic from 27th to 30th, University was shut down from Malcolm to 27th, and light rail service in the area was discontinued.
Minneapolis Fire said at about 6:30 p.m. that a gas leak had been "mitigated" in the area of 29th Avenue and 4th Street SE in Minneapolis. At about 7 p.m., they confirmed that CenterPoint had the gas shut off, streets were being opened up, and occupants were being allowed to return to buildings that had been evacuated.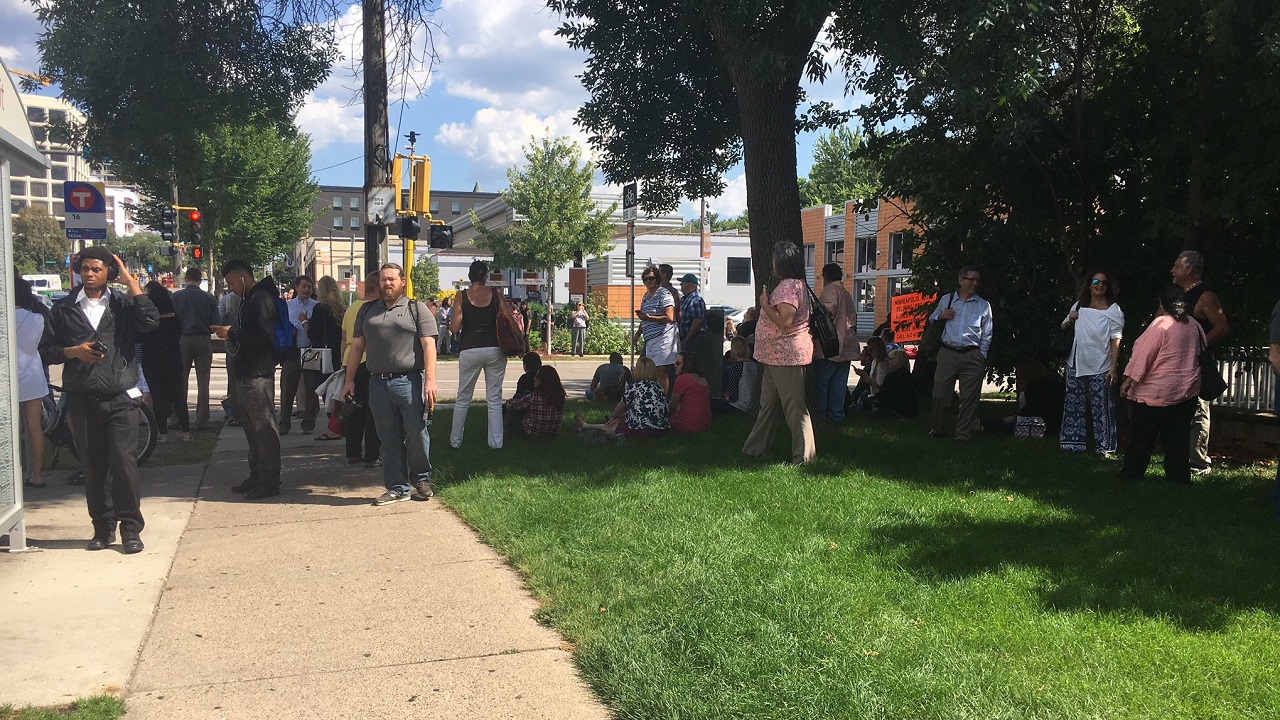 All buildings have been cleared except the building under construction. Occupants allowed to return. Streets are being opened up.
— Minneapolis Fire (@MinneapolisFire)
August 7, 2017
Deputy Fire Chief Don Leedham spoke to the media Monday afternoon, saying there was quite a bit of gas leaking at that time, but because it was going straight up into the atmosphere, there was no danger to the public.
Leedham said an apartment building, an office building, and the construction site were all evacuated as a precaution. He said although gas leaks can always be dangerous, as evidenced by the explosion at Minnehaha Academy last week, this one is "quite a bit different."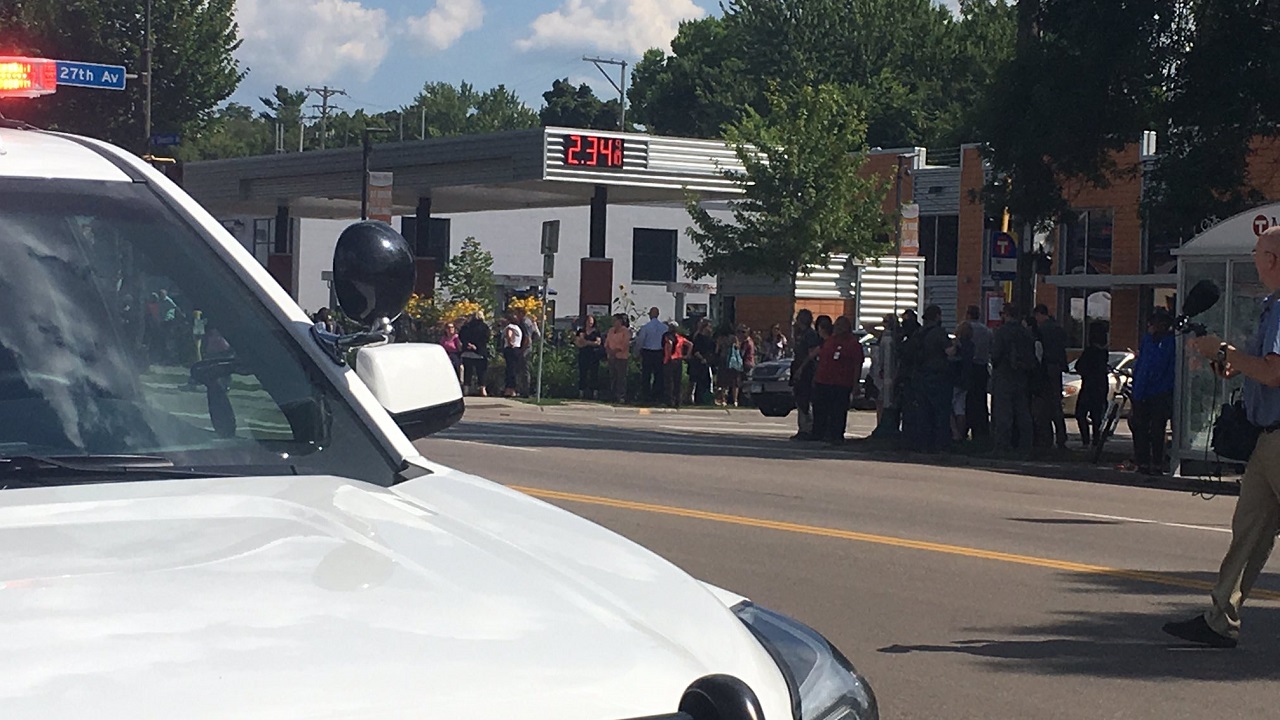 "This one's venting into the atmosphere, it's not going into the building," he said. "We've had our crews in virtually all the buildings surrounding this area, surrounding the gas leak, and we're getting no readings inside the building. ... Right now there's no danger at all to the public, anything outside of the hot zone."
Leedham said the worker who hit the line believes the bulldozer hit a smaller pipe coming off the top of the gas line. Leedham said that's why it sounded like a "jet engine."
Sounds like a jet engine as gas from ruptured line screams into atmosphere near UofM. Several blocks evacuated. No immediate danger @kare11 pic.twitter.com/8nfIrTVs9Y

— A.J. Lagoe (@AJInvestigates) August 7, 2017
Becca Virden from CenterPoint said they don't know yet who damaged the line, but that's part of the investigation.