ST. ANTHONY VILLAGE, Minn. - Police from St. Anthony will no longer patrol the neighboring community of Falcon Heights.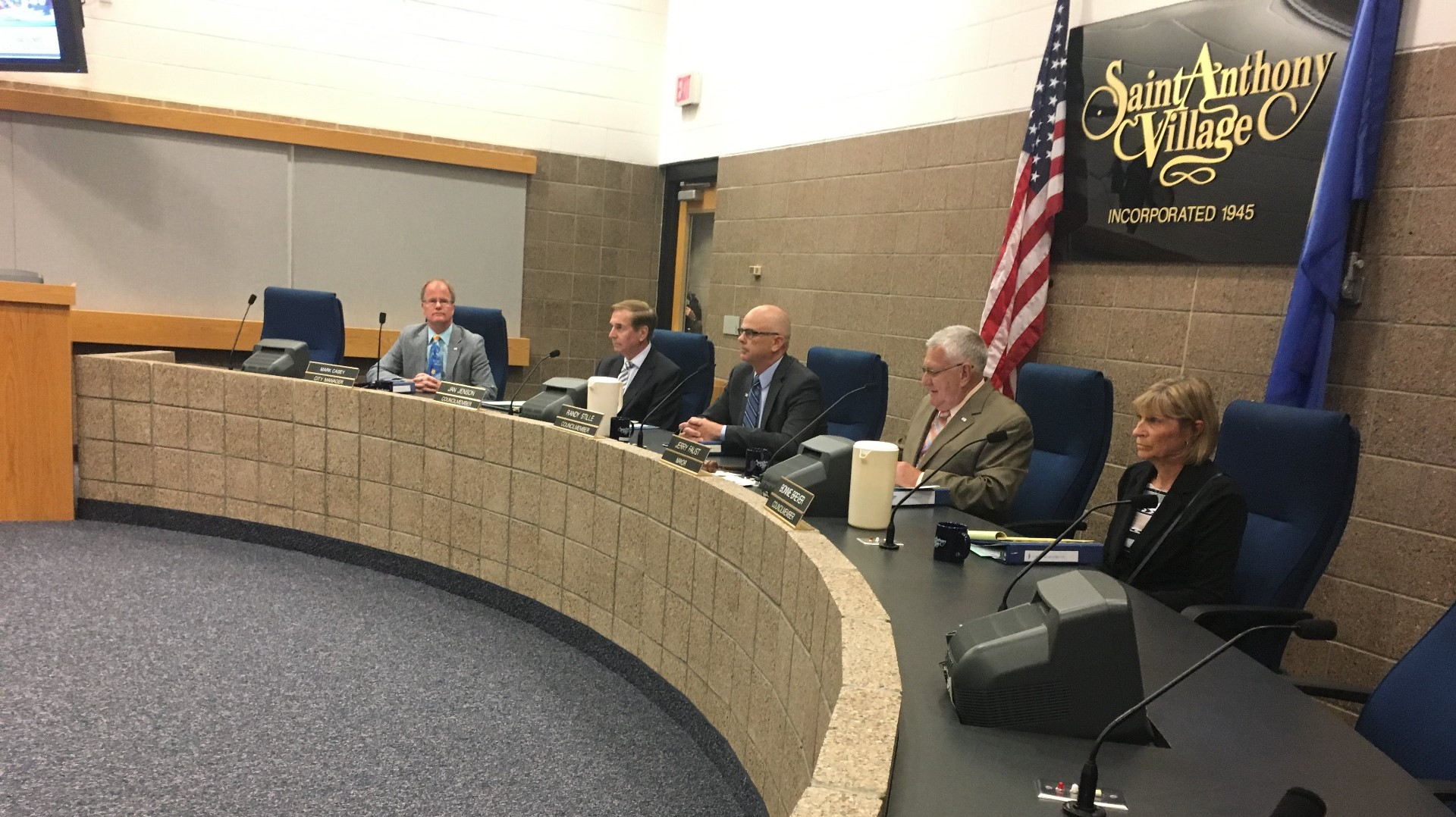 The decision to end the contract was unanimously approved by the St. Anthony City Council Tuesday evening, but not before protesters took over the meeting.
Demonstrators called for the city to help the people affected by the closing of a mobile home park, and for St. Anthony to hire a new police chief in the wake of the death of Philando Castile.
RELATED: Falcon Heights considers its options on policing
Castile was shot and killed by St. Anthony police officer Jeronimo Yanez, who is no longer with the force following a separation agreement announced this week.