ST. PAUL, Minn. - The Saint Paul Planning Commission has voted unanimously to recommend approval of the Ford Site Zoning and Public Realm Master Plan.
The approval sends the plans to the Saint Paul City Council and Mayor Chris Coleman for review and adoption.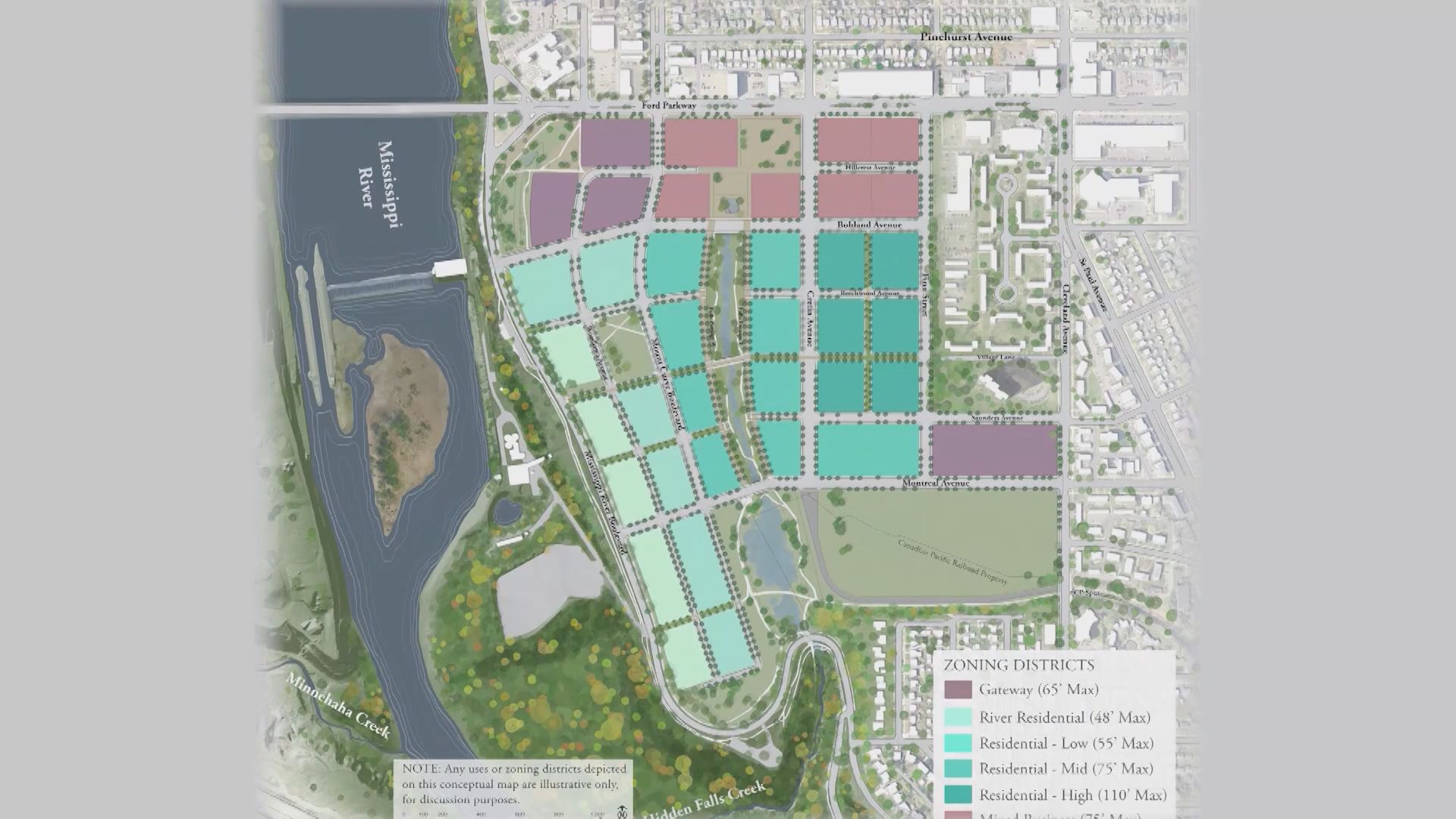 The proposal would rezone the industrial site into six districts including two commercial areas along Ford Parkway and four residential areas ranging from low to high income. More than 20 percent of the site would also be zoned for public parks, trails and open space.
"The Ford Site represents a once-in-a-lifetime development opportunity," said Mayor Chris Coleman in a press release. "The overarching goal is for these nearly 135 acres of land to reemerge as a model for 21st Century Communities and remain an asset to the City of Saint Paul for generations to come. This well thought-out plan lays the foundation for a vibrant livable community on the banks of the Mississippi River."
The site started with the assembly of the Model T in 1925. The giant plant in St. Paul's Highland Park remained a fixture in the city's economy until 2011 when it closed up shop.
Ford still has to sell the property to a developer. The city estimates it could hit the market later this year or in early 2018.
The City Council is expected to hold a public hearing on the draft plans this fall. Read the full draft plan here.