MINNEAPOLIS (AP) - A Minneapolis liquor store has gotten a head start on opening for business on Sundays.
Surdyk's, a longtime liquor and cheese store in northeast Minneapolis, opened for business Sunday, despite Minnesota's new Sunday liquor sales law not taking effect until July.
Owner Jim Surdyk tells Minnesota Public Radio News he decided to staff on Sundays as soon as he saw Gov. Mark Dayton sign the bill into law last week.
Surdyk says he plans to continue opening on Sundays.
"We've been in business for 80 years so Surdyk's is the first to do a lot of stuff," said Surdyk. "Everybody wanted it. Obviously, they voted for it. Why not do it? Wait around until July?"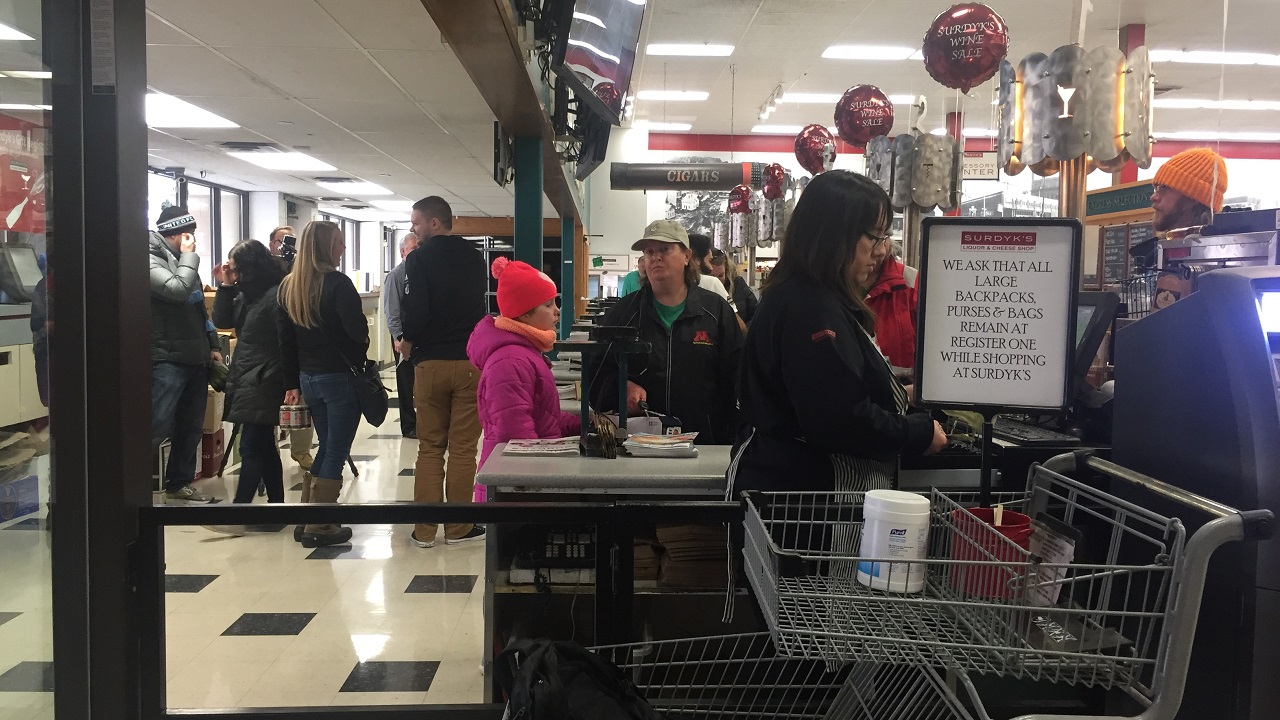 But it's unclear if the state will allow the business to remain open. The state's Department of Public Safety oversees alcohol enforcement.
Below is a statement issued Sunday by the City of Minneapolis:
"The City has been in verbal contact with owner Jim Surdyk. He was advised, both by phone and again in person, that allowing his store to be open for liquor sales on Sunday was in violation of the law. The new Sunday liquor sales law does not go into effect until July 1, 2017. As a result of this violation, the City is in the process of issuing $3,500 in citations against Surdyk's. The City will also pursue sanctions against the off-sale liquor license held by Surdyk's based on the owner's clear disregard of the law."
"I was just thinking about putting a pot roast in and I'm like - you know I don't have any wine. Then, I saw on Facebook that Surdyk's is open and I was like - sweet!" said shopper Tyler Volk.
Until last week, Minnesota was one of just 12 states that still banned liquor stores from opening on Sundays while all of its neighbors legalized Sunday liquor sales.