MINNEAPOLIS, Minn. – The Twin Cities fine dining scene has lost another acclaimed restaurant. Surly Brewing Company announced it will be closing Brewer's Table, its upper level chef-driven restaurant focused on high-end beer and food pairings.
Executive Chef Jorge Guzman announced he will also leave the Minneapolis destination brewery.
"We achieved the goals we set for the industry-leading restaurant concept around food and beer pairings. We are focused on continuous innovation and as we close the doors of the Brewer's Table we look forward to the endless opportunities this brings to reinvent the space. We want to thank Surly Nation and the Brewer's Table team for their dedication, passion and creativity to the Brewer's Table experience," said Omar Ansari, founder and president, along with Guzman, in a joint statement.
Guzman was nominated for Best Chef: Midwest at the James Beard Foundation awards, a distinguished honor considered the industry's highest award. Last year, Food & Wine named Brewer's Table one of the magazine's 10 best new restaurants of the year.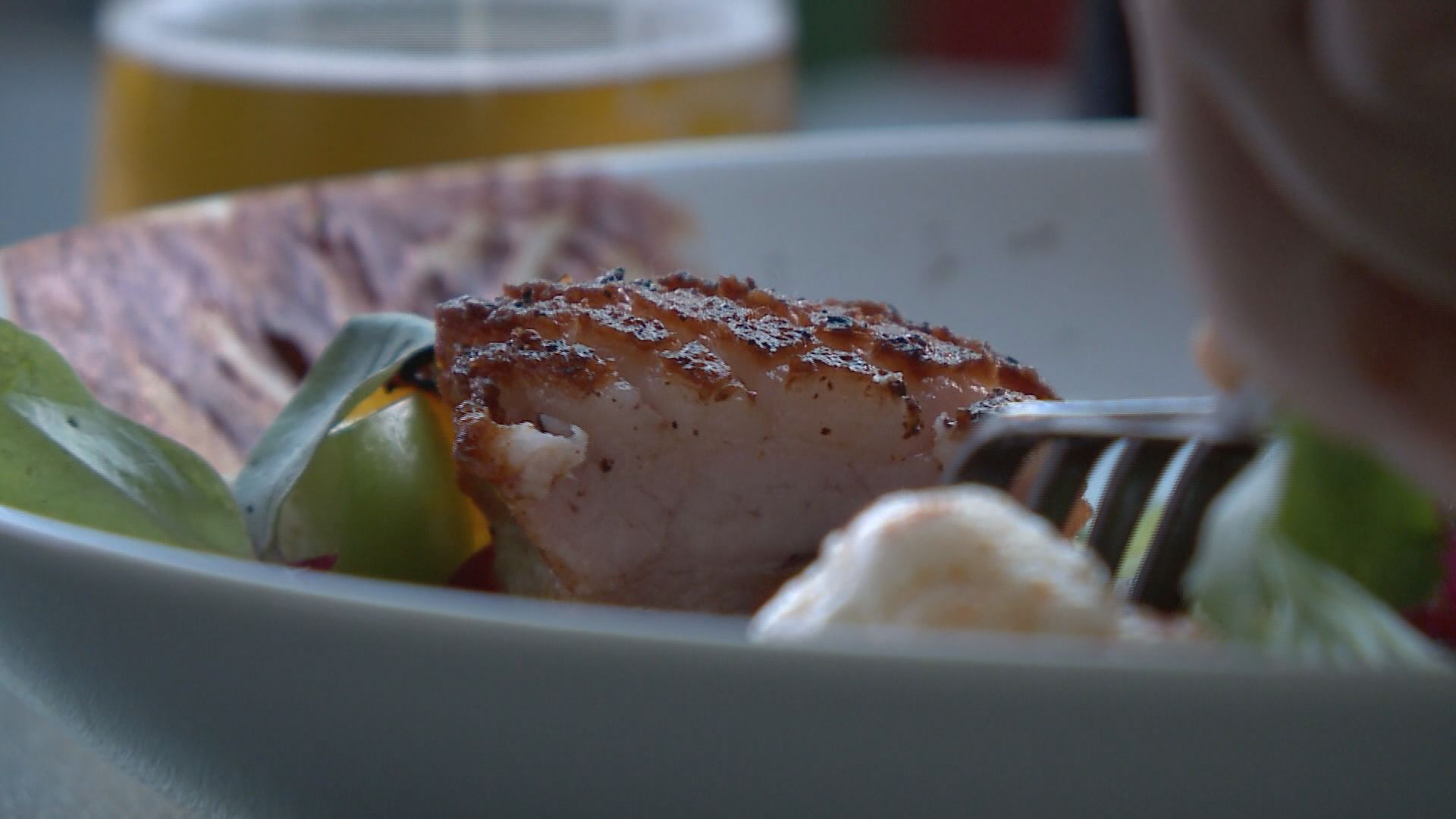 Dara Moskowitz Grumdahl, Mpls.St.Paul Magazine Senior Editor, considers Brewer's Table the best beer pairing restaurant in the United States, and said the announcement sent shock waves through the Twin Cities food scene.
"To most of us in food, it looked like they were king in the checkerboard," said Moskowitz Grumdahl. "Beer pairing in American food will not recover from Surly's Brewer's Table for a generation."
Moskowitz Grumdahl notes the sea change of fine dining establishments closing in the Twin Cities metro area in the past few years, from La Belle Vie, Vincent, and Heartland, part of a broader trend of customers preferring casual, economical dining experiences.
"A lot people are standing in line for fried pizza, that is kind of the cultural moment, it's sad, there will always be people that love oil paintings more than bumper stickers, and there will always be people that love fine dining more than Instagram donuts, but we are kind of in a rough place," said Moskowitz Grumdahl.
"For a lot of chefs, this is kind of a dagger, what more could anyone want of us, doing sophisticated work to a mass audience to national acclaim, that's the whole enchilada, so if that is not good enough, what is good enough?" Moskowitz added.
Guzman will remain on board until the final serving, set for Aug. 5. Reservations are being accepted and additional information will be posted to SurlyBrewing.com.