FARGO, N.D. - A 17-year-old found dead in an NDSU dorm Sunday has been identified as a Burnsville High School student.
An attorney for the family, Paul Taylor, identified the young man as Devin Delaney, a young man described as being passionate about both lacrosse and hockey, who had hundreds of friends and made people smile.
Taylor released a statement Monday, saying in part:
"Yesterday the Tom and Kjertsen Delany family lost their son and brother Devin. He was a bright young man with a very promising life ahead of him. As you can expect their family is devastated, and they ask for privacy at this time. They appreciate the outpouring of support from his friends, classmates and the community."
"Devin was that type of kid, just friends with everyone, tight with everyone," said Paul Norling, Delaney's former coach and a family friend.
Norling's son, Jonah, has been friends with Delaney since preschool and even shares a birthday with him.
"He told my wife, he said, I feel like I just lost my twin brother," Norling said.
A GoFundMe account has been set up by friends to help pay for Delaney's funeral expenses.
"It's a community bonding thing and I think together we will all get through it a lot better," Norling said.
NDSU Police and Safety Office Director Mike Borr says university police received a report of an unresponsive male at Sevrinson Hall just after noon. They attempted life-saving efforts but were unsuccessful, according to Borr.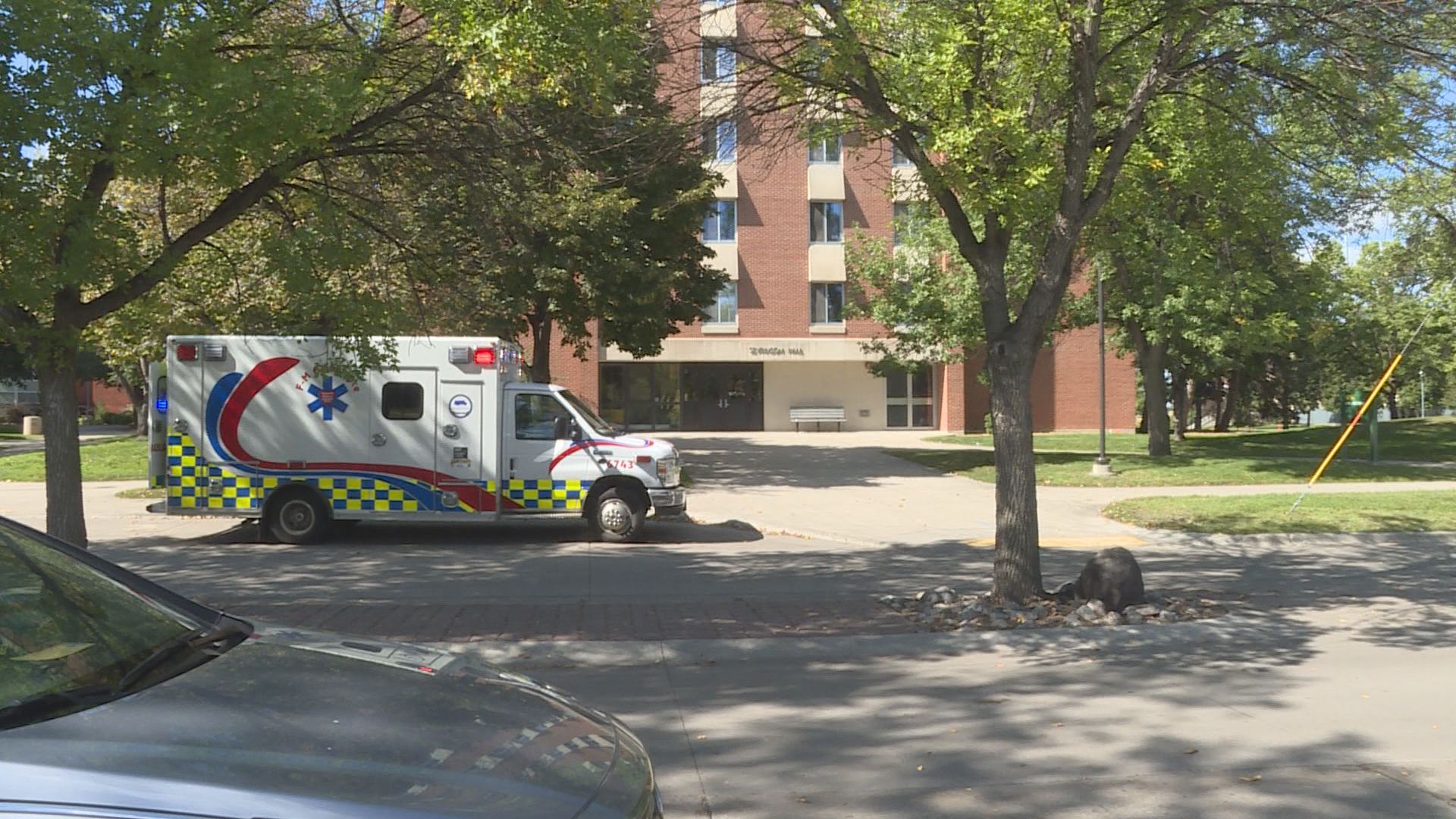 Borr says there were no apparent signs of foul play.