FARIBAULT, Minn. - For eight years, overlooking the beautiful Faribault soccer complex was an 8 year old Red Maple.
It was a tree that brought some comfort to Don Paulson and many others who loved his son Nicolas, nicknamed Ginger.
"And I almost think some kids didn't know his name was Nicolas. They just thought his name was Ginger," Paulson fondly remembers.
Nicholas Paulson, eight years ago, died by suicide at age 16.
"Completely off guard. Never seen it coming," Don Paulson said.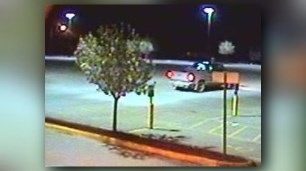 The tree was planted as a memorial, with a remembrance plaque placed below. And it stood until earlier this month, when a group of vandals chopped it down.
"Kind of a disturbing act of vandalism," said Faribault Police Chief Andy Bohlen.
Bohlen said the vandals sawed or chopped down at least 5 different trees on city or school property. The value tops $5000, according to Bohlen, likely making the crime a felony.
But it was sentimental value that drove his detectives.
"Our detectives kind of took it personal because of the tree was a memorial tree, so they were willing to go the extra mile to try and figure out who did this," Bohlen said.
Using surveillance footage, they tracked down a pickup truck seen that night in the parking lot. According to a search warrant, inside the truck, detectives found a saw with fresh tree shavings in its teeth.
And Chief Bohlen says two 18-year-olds and a 19-year-old admit they are responsible.
"I don't believe they were targeting the family with the memorial, but it was certainly again a senseless act," Bohlen said.
"I hope they realize we can't replace that tree," Don Paulson said.
Most of the other trees have already been replanted. Paulson says the memorial tree will be as well. But it's just not the same.
"That tree was part of us. It's gone. And that's the part that really hurts. That's gone," Paulson said.
The Paulson family is very thankful the Faribault Police Department solved the crime so quickly. The suspects haven't been charged yet, but that is expected this week.