MINNEAPOLIS - Newly released text messages show the dispute between Minneapolis Mayor Betsy Hodges and Police Chief Janee Harteau over the chief's 4th Precinct appointment earlier this year -- one that was later overturned by Hodges.
In April, Hodges very publicly said no to Harteau's pick -- Lt. John Delmonico -- to command the 4th Precinct. It all started when Harteau told Hodges about her choice in a late morning text message. Hodges replied less than enthusiastically and began questioning Harteau's decision.
The chief didn't back down and explained how instrumental Delmonico had been, stating, "John knows how to manage politics and will do what I need him to do."
Hodges replies, "Great, love that."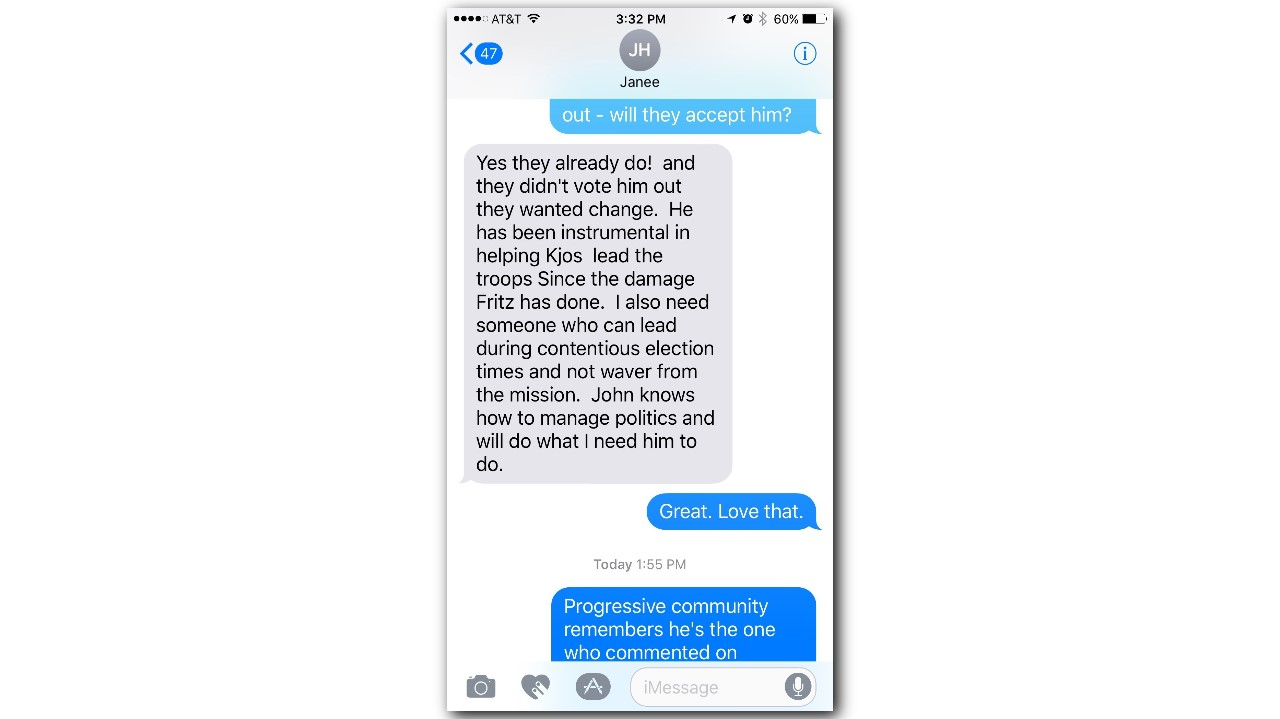 Then the messages stop for more than two hours.
In that time, the chief publicly announces she's picked Delmonico to lead the precinct.
The texts pick up again that afternoon -- on the same day -- with the mayor strongly suggesting Delmonico not be chosen to lead the 4th. At one point, she asks, "What time does the announcement go out?" to which the chief responds that it already did.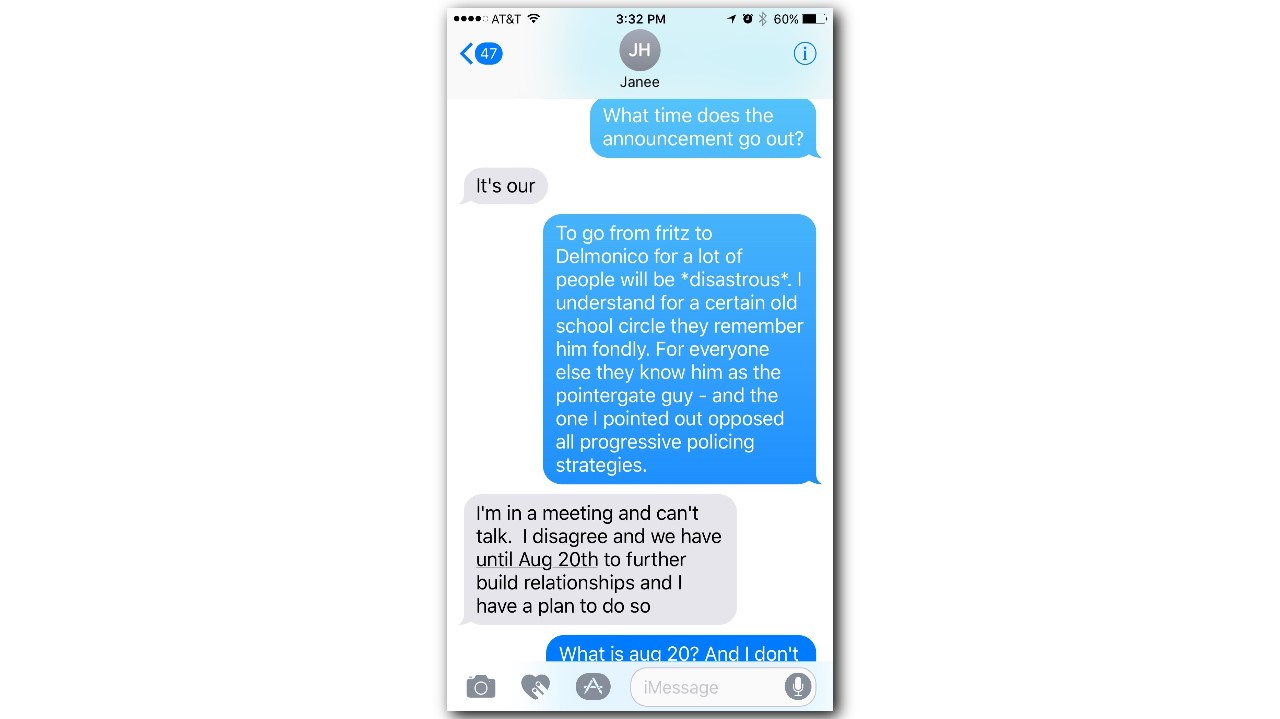 Hodges responds that she wasn't given enough time to advise against this decision and now, her options are limited. Then she urgently requests Harteau call her on the phone.
"Chief. Unless you're in an active life threatening situation there is nothing you're doing right now that is more important than talking to me," Hodges writes.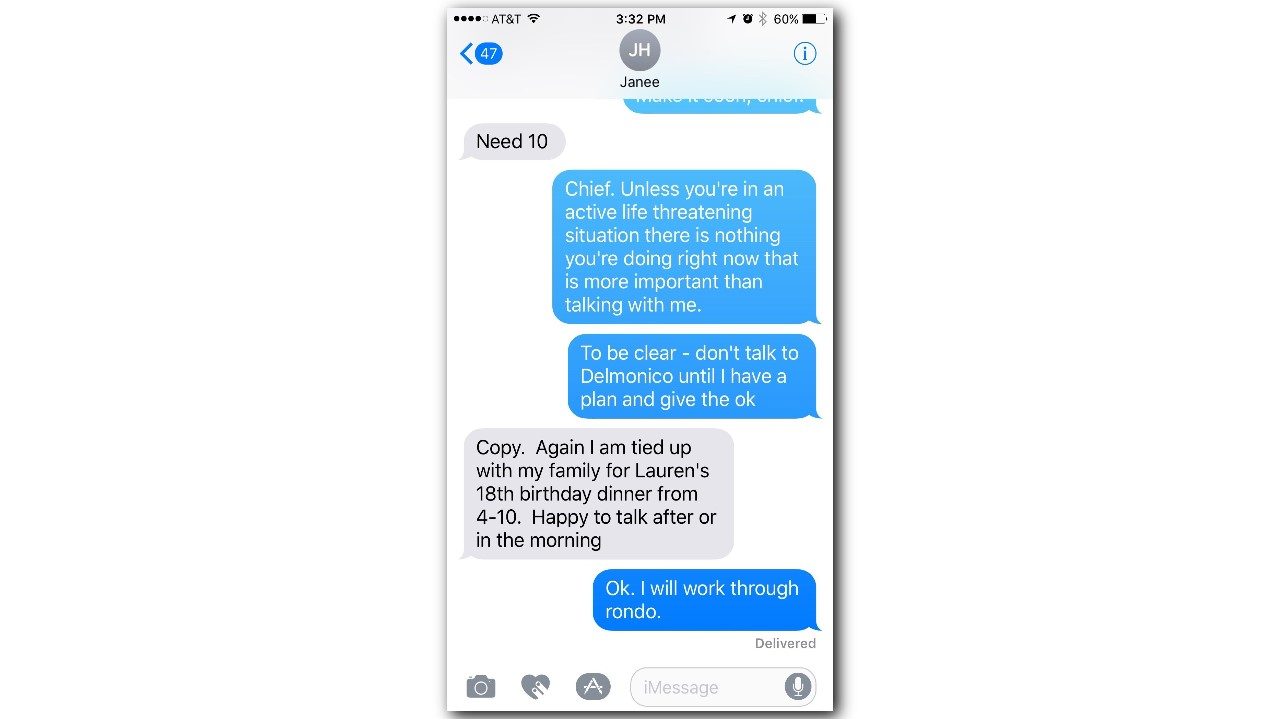 At the time, the public rift between the two over this decision caused a lot of drama at city hall, with Delmonico caught in the middle. The longtime Minneapolis Police Department veteran eventually withdrew his name from consideration.
That's all water under the bridge now, as Chief Harteau appointed Aaron Biard as the new 4th Precinct inspector. He will take the post next month.