SPRING VALLEY, Wis. - At least one person has been injured and one tornado touchdown has been confirmed in Pierce County, Wisconsin.
There were reports Wednesday afternoon of a number of trees and power lines down in the area, along with significant damage to homes.
Kevin Knutson tells KARE 11 that Knutson Family Farms lost two barns -- one in Martell and one in Gilman Township. He said Zach Knutson was in the Martell barn when it went down and was hit in the back of the head and the forehead by pieces of the barn. He was hospitalized for concussion symptoms but is doing well, according to Kevin Knutson.
Kevin Knutson said friends and community members are coming to their aid.
"We've got a lot of help here," he said.
At least one tornado touchdown was reported near Spring Valley.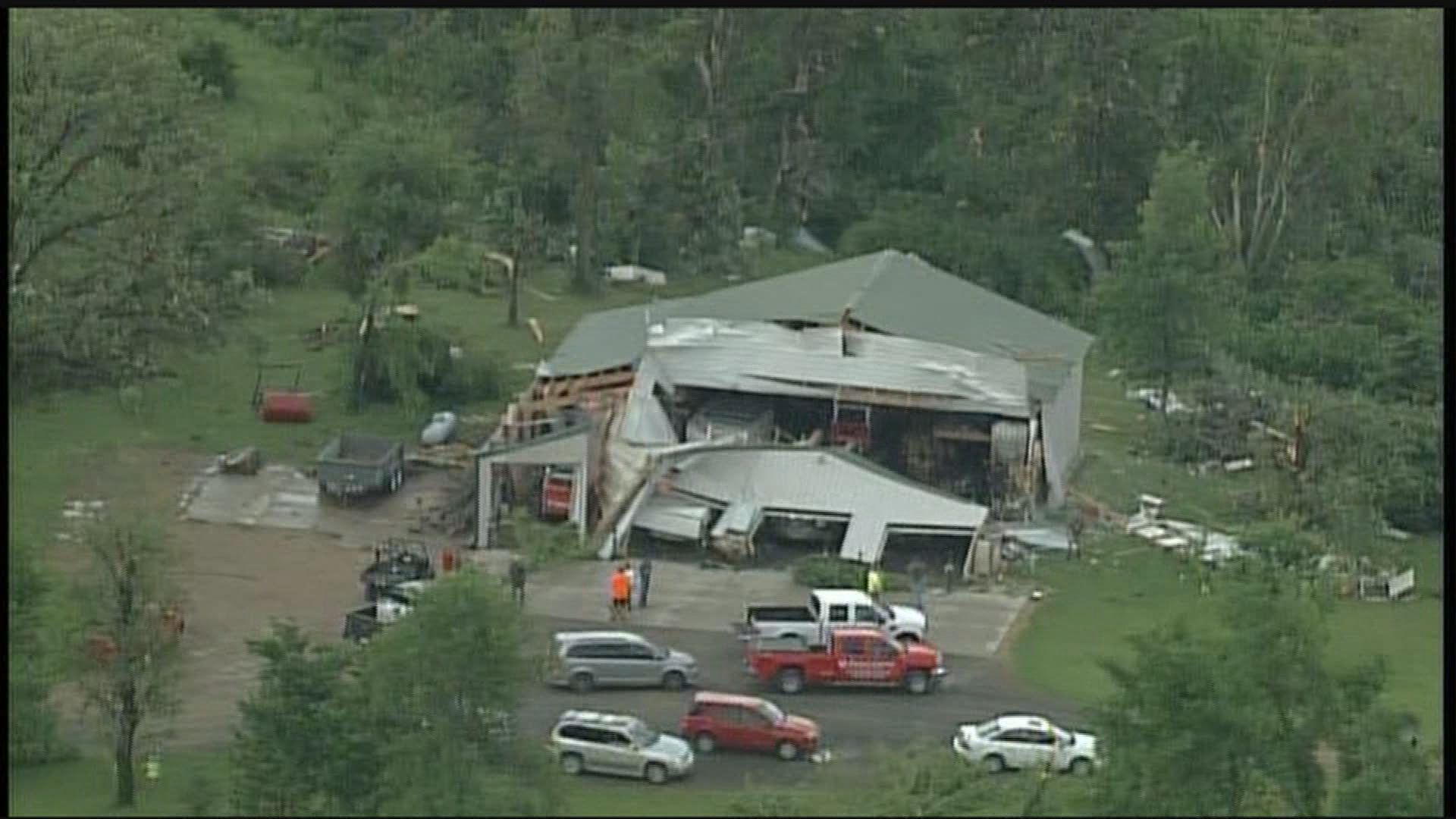 Another photo of reported tornado damage in Spring Valley, Wisconsin from Kim Fullerton pic.twitter.com/TK7JkwhjX6

— KARE 11 (@kare11) June 28, 2017
Becky Passe and Heather Olson were riding to work together between Wabasha and Rochester when they caught what appeared to be a tornado touchdown on video.
"Everybody have their seat belts on? We could be going for a ride," said Olson, who was driving.
Passe was taking the video and told Olson, "This is gonna make the news, so don't swear."
As of 6 p.m., strong storms had moved to the south in Iowa and Wisconsin. Cells were moving away from the western portion of Wisconsin into the central part of the state.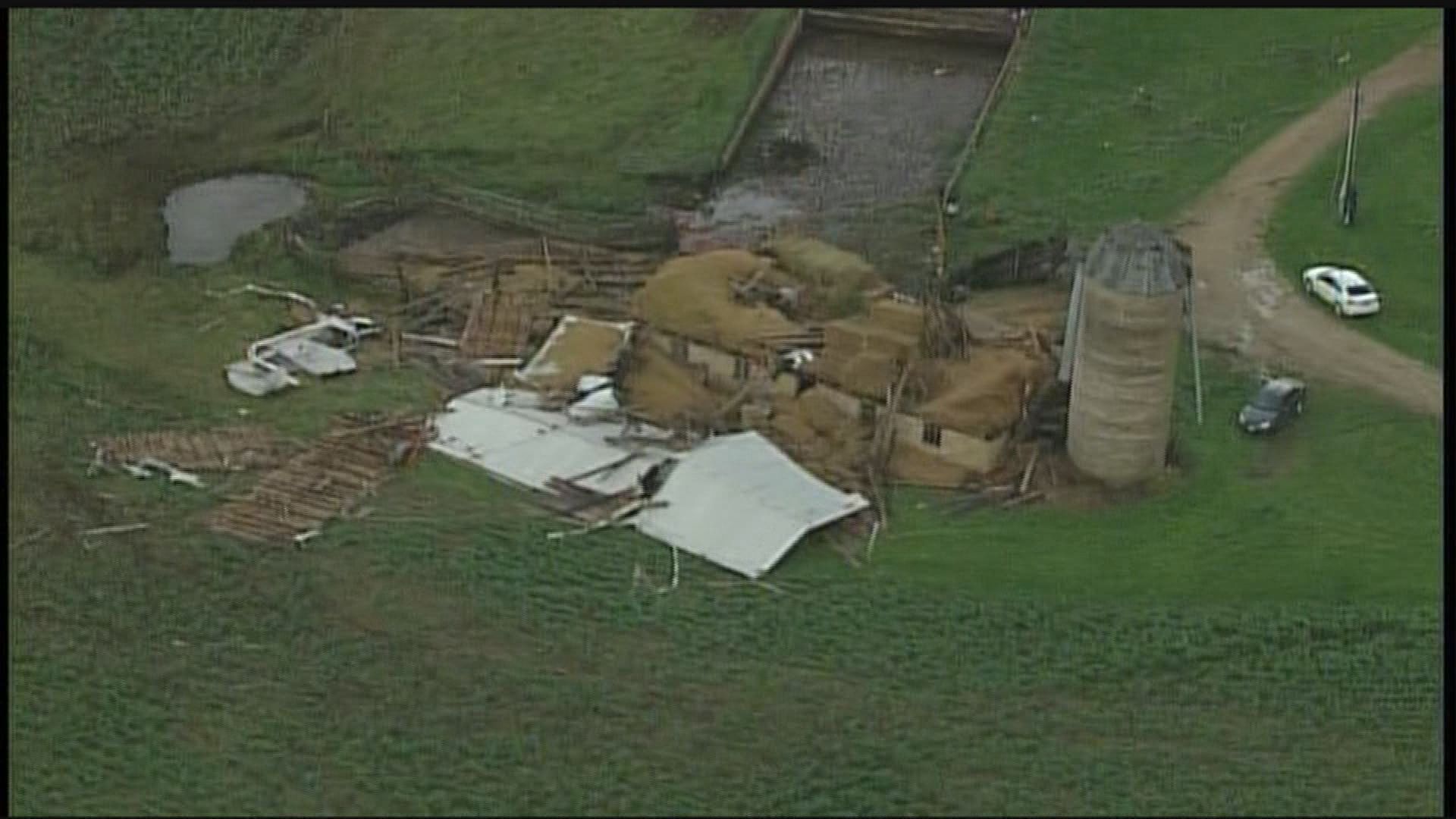 PHOTOS: Severe weather damage in Pierce County, Wisconsin
Reported tornado damage in Spring Valley, Wisconsin.
Reported tornado damage in Spring Valley, Wisconsin.