BROOKLYN PARK, Minn. - That was too close for comfort.
A Brooklyn Park man was sitting in the living room of his townhome early Tuesday afternoon when the wall blew into pieces, and a box truck plowed into the structure.
The resident estimates it stopped just 8 to 10 feet from where he was sitting.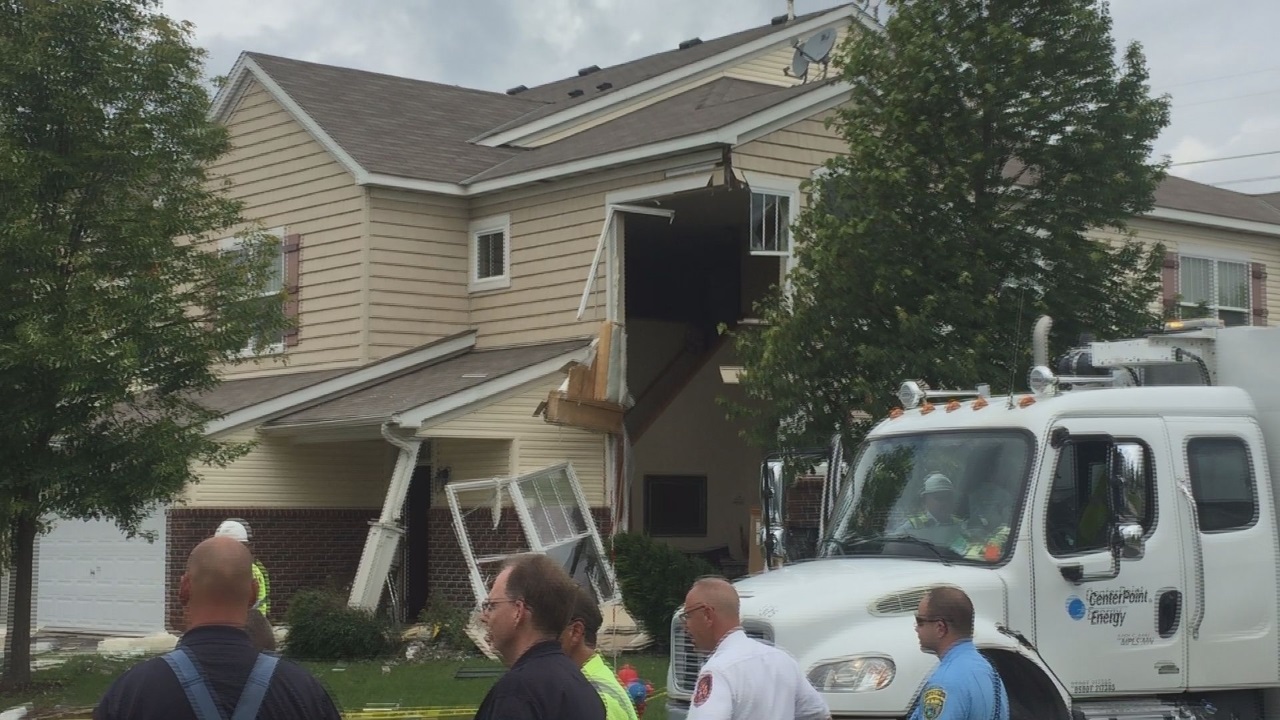 It happened around 11 a.m. on the 9600 block of Linden Lane North. One neighbor says she saw the truck speeding down the block, then heard a crash. Brooklyn Park Police confirm that the delivery truck seriously sideswiped a townhome across the street before careening into the house where it came to a stop. At this point damage to both structures appears to be significant.
The driver of the truck was transported to the hospital with minor injuries while a passenger was unhurt.
A natural gas line was ruptured in the incident, causing a number of nearby residents to be evacuated until Centerpoint Energy crews were able to shut it off.