VIRGINIA, Minn. - A northern Minnesota uncle faces manslaughter and drug charges in connection with the death of his 11-month-old nephew last week.
Jesse Lee Bonacci-Koski, 24, of Hibbing, is charged with second-degree manslaughter, child neglect, auto theft and possession of methamphetamine related to the Aug. 2 incident in Tower, Minnesota.
According to the criminal complaint, fire crews were called to the home of Krista Joan Swanson and Cody Joe Koski on a report of a fire. At 8:45 a.m., firefighters located an unresponsive baby in a crib on the second floor of the house. The child, Bentley Joe Lewis Koski, died at the scene. The Medical Examiner revealed the baby had soot in his throat, lungs and stomach.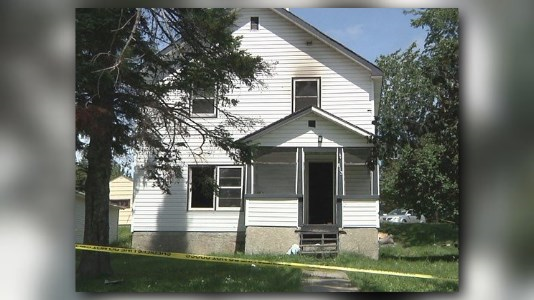 Investigators interviewed the boy's parents who said they were away for the night and left the child in the care of Cody's brother, Jesse Lee. When responders arrived on the scene, Jesse Lee was nowhere to be found.
Later that morning, the charges state police caught Jesse Lee in a wooded area in Tower. He admitted to investigators that he left the child in the home to buy drugs. When he returned, firefighters were at the home. He left without speaking to authorities, stole and later crashed a vehicle and ran into the woods until captured.
Jesse Lee Bonacci-Koski remains in the St. Louis County Jail awaiting a court appearance.