UPDATE: BCA reports Anna has been located in Iowa and is safe!
BUFFALO, Minn. - Buffalo Police are seeking the public's help in locating a vulnerable teen who has been reported missing.
Anna Marie Thorson, 15, has been away from home for three days. She was last seen in Buffalo on Sept 10. Authorities say Anna has cognitive and social/emotional issues and has trouble recognizing dangerous situations.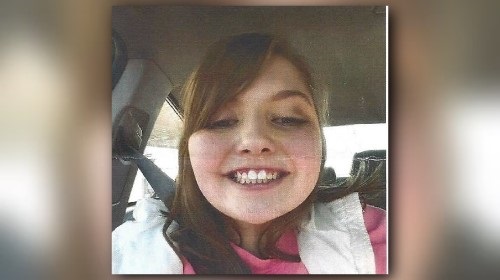 In the past, Thorson has left home and been located in Wayzata and Plymouth, but authorities warn she could be anywhere. Investigators aren't sure whether she left on foot or in a vehicle with someone.
The missing teen is described as 5 feet 3 inches tall, 140 pounds with hazel eyes and shoulder length brown hair. She often wears Converse tennis shoes with pineapples on them.
Anyone who spots Anna Thorson or knows of her whereabouts is asked to call Buffalo Police at 763-682-7600.