GREEN COVE SPRINGS, Fla. - A bald eagle became stuck in the grille of a car after it flew in front of the moving vehicle in Clay County, Florida Saturday afternoon.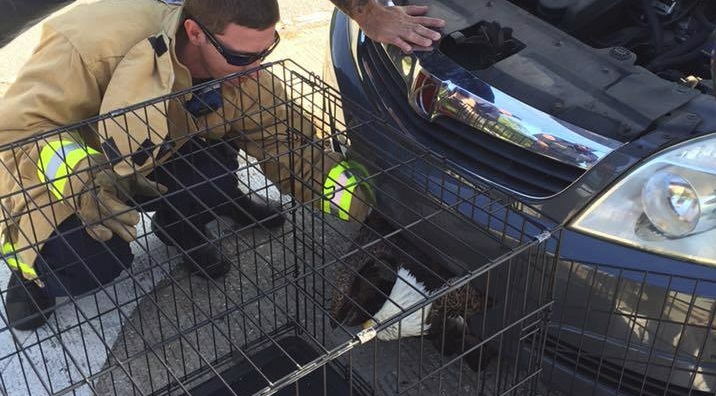 Reports say a driver at an intersection noticed an odd shape protruding from an oncoming car's grille. The driver thought it was some kind of prop but then noticed the eagle's head moving.
The driver then chased down the car, notified the owner of that vehicle that he had a bird stuck in his grille and then called 911.
The Clay County Sheriff's Office and Clay Fire Rescue both responded to the incident and successfully removed the eagle from the grille without injuring the bird.
The eagle, a mature male around 7-years-old, survived and was transported to a wildlife sanctuary for rehabilitation.