BALDWIN, Wisc. -- A western Wisconsin woman delivered her baby on the side of the road thanks to the help of a dispatcher and EMS.
Janelle Peterson of Clayton was driving to the hospital on Wednesday afternoon when her contractions got closer together.
"I could feel that he was right there, ready. So I knew that it was coming a lot sooner than expected," Peterson said, laughing.
Peterson called 911 and on the other line was dispatcher Shelley Lansing with St. Croix County Emergency Support Services in Hudson.
Peterson, 15 minutes away from Western Wisconsin Health in Baldwin, had to pull over on County Road D near Woodville.
In the 911 call, you can hear Lansing coaching Peterson.
"It was a team effort. When Shelley was on the phone with the mother, the other staff are notifying EMS," said Terry Andersen, emergency communications manager.
Peterson's 8-year-old son was also in the vehicle at the time. During the 12 minute phone call, Peterson's water broke and the baby's head came out.
Joe Meyer, a first responder with Baldwin Area EMS, was the first to arrive.
"She said that the baby was coming and I literally put my hands out and the baby was out. That quick. It was maybe a minute," Meyer said.
EMS Chief Tom Boyer arrived shortly after Meyer.
"We... placed the clamps on the cord and then cut the cord and then the baby was resting on mommy's chest and... then we went to the hospital," Boyer said.
"I thank them a lot," Peterson said about Lansing and Baldwin Area EMS.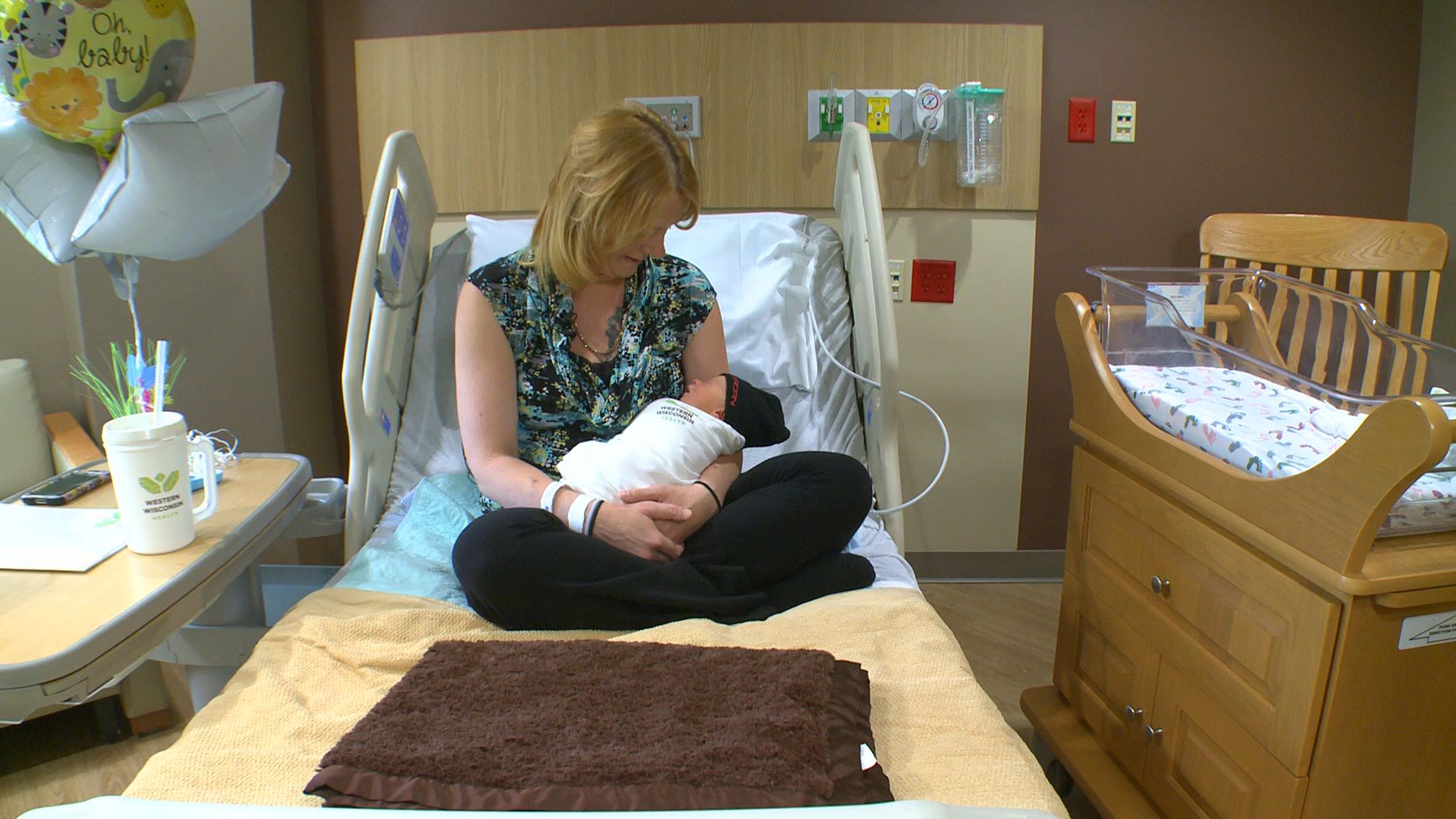 Thomas-John (TJ) William LaPage was born Wednesday at 2:05 p.m. weighing 6 lbs. 11 oz. His due date was on Father's Day.
"He was coming on his own terms, apparently. He's been a good boy since," Peterson said.
Peterson and TJ will be going home Friday.