RIVER FALLS, Wis. - A Wisconsin company is getting global attention for offering its employees implanted microchips instead of a key card or fob to access the building.
Three Square Market (32M) in River Falls says the chip will make its employees' lives easier. They got a lot of attention when they announced the move in July.
And on Tuesday morning, the chips became reality.
In an unmarked industrial building surrounded by farm fields and suburban homes in River Falls, Wis., more than 50 employees at 32M had microchips the size of a grain of rice implanted in their hands.
"I didn't really feel anything, to be honest," said VP of International Development Tony Danna after getting the chip.
The chips are meant to speed up transactions at the company's break room markets across the country, as well as open doors and unlock computers in the workplace.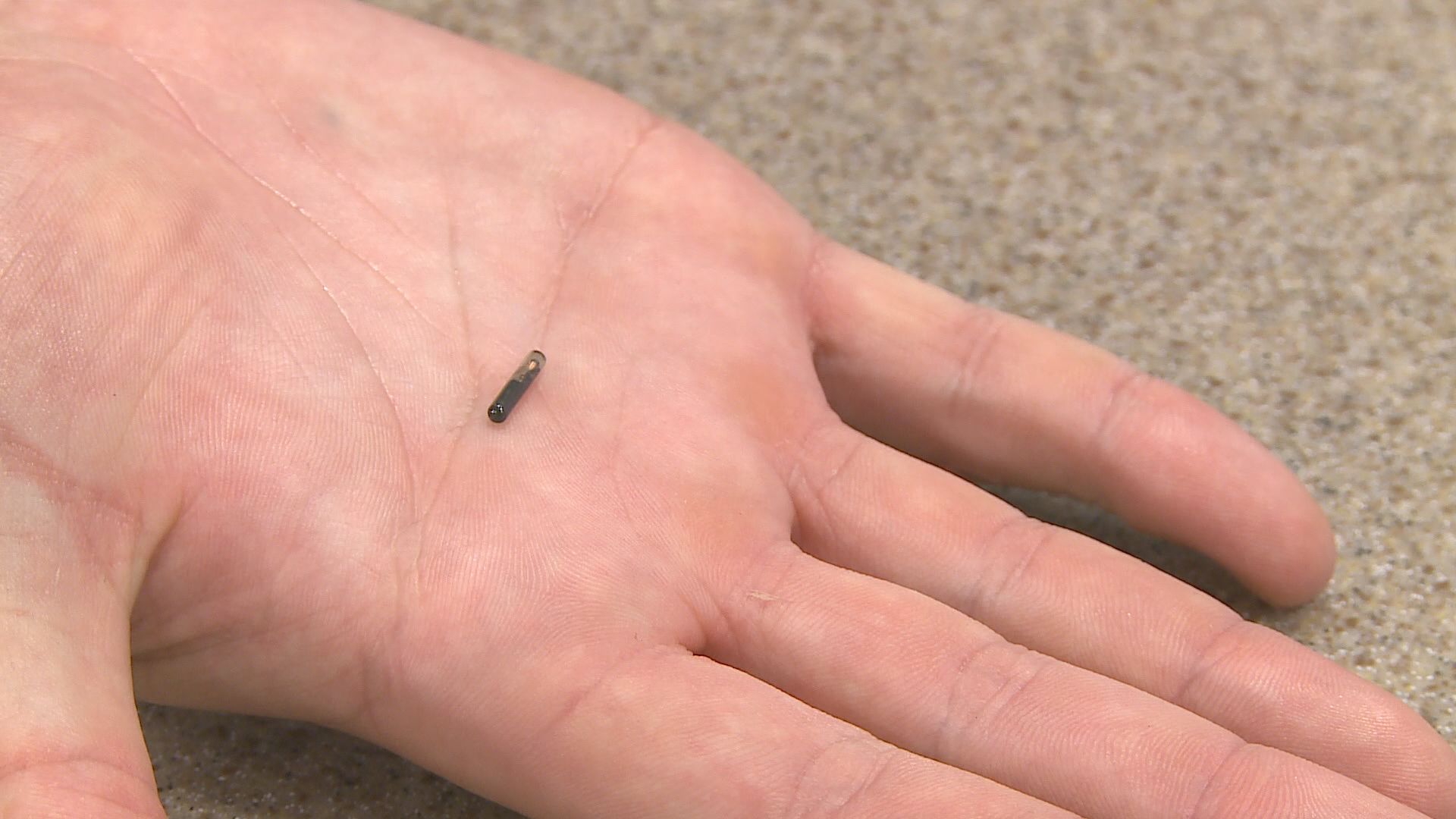 But along with the buzz is concern over what's coming next. When the company officially announced these new chips last week, KARE-11 received numerous concerned posts on social media.
Some viewers praised the new technological achievement, but a vast majority of users were concerned about what this technology could lead to.
A few employees at 32M were also concerned, but more so with the possible health effects that may come up after getting the chip inserted into their body.
Todd Westby, 32M CEO, addressed some of these concerns during a press conference Tuesday.
"This is non-GPS-able," said Westby. "However, there is just as much interest from parents with young kids that want to be able to implant their children with a GPS chip."
Within its first week, the idea has drawn attention from more than 100 clients, from banks and hospitals to embassies and governments looking to beef up security.
The chips so far have brought more than 500 million views to the company's original posting online. Westby says their next highest article only received 1,600 views.
"We were surprised by how fast things took off," Westby says. "We have decided to embrace that attention and answer any questions or concerns people might have."