CHASKA, Minn. – The fairways at Hazeltine National Golf Course whisper decorum. The galleries, on the other hand, scream fireworks - 4th of July.
Fans bedazzled in red, white and blue streamed into the gallery for the first day of the Ryder Cup. The subdued ones displayed their patriotism with accent colors. The rest dressed as patriot soldiers, bald eagles or lady liberty.
"We're just really proud of our country, proud of everything these guys are doing for us, and we really just want to come out here and just show them the support we have for them," said Tim Rohe, dressed as Abe Lincoln as he cheered on the American team.
Among his friends: a costumed statue of liberty and a "miracle on ice" USA Hockey Player.
"You know it's a once in a lifetime opportunity for most of us, so we really are just trying to take advantage of it," Rohe said.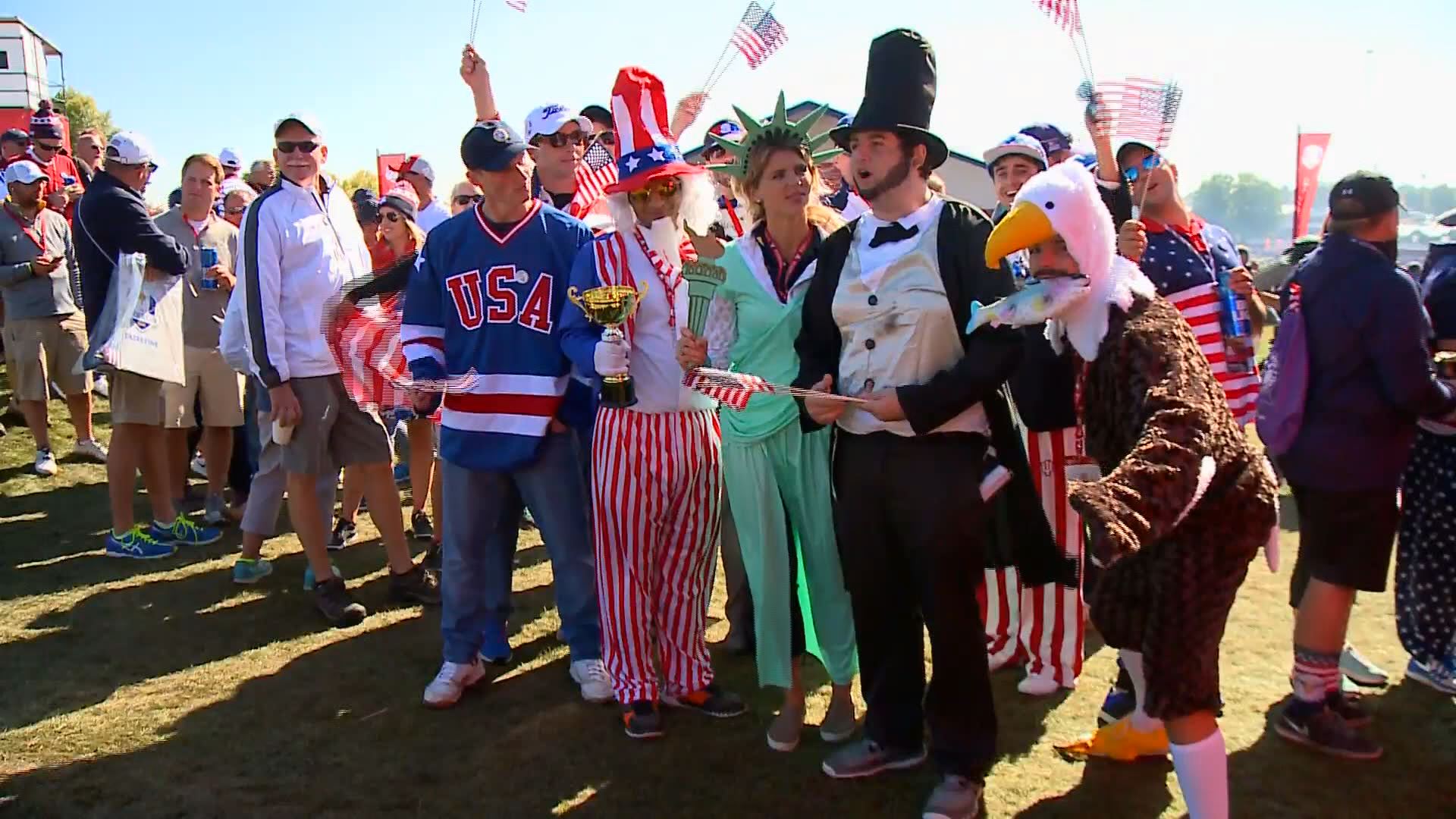 The Ryder's reputation as a bastion of patriotism clearly proceeded its arrival in the Twin Cities.
"We're here, we're taking care of business," said Tim Kunz who celebrated America in an Elvis costume.
Suffice it to say, this is not Masters tourney attire.
"This is why we come to events like this because we can do this and have fun," said Toby Grupa, dressed with four friends in matching red, white and blue jumpsuits.
Another friend in the group, Tony Moe, stated the obvious. "You can find anything online."