APPLE VALLEY, Minn. - A season of dominance leads to a head-turning honor for a high school wrestler from Apple Valley.
Junior Heavyweight Gable Steveson has been named the American Family Insurance All-USA Wrestler of the year, in conjunction with USA Today High School Sports.
Steveson wrestled 42 times as a heavyweight for Apple Valley this winter, with all but one ending the same way: with Steveson's opponent flat on his back. With 41 pins in his perfect 42-0 season, the monstrous heavyweight took dominance to a new level.
He ended the season with an exclamation point in the state final, needing all of 11 seconds to pin Brandon Frankfurth of Anoka High, a victory that wrapped up the Eagles' 12th consecutive Minnesota state team title.
"He was untouchable this year," Apple Valley coach Dalen Wasmund said. "I only remember one time where there was a chance for him to give up a takedown—didn't happen."
Steveson, who wrestled at 245 pounds in a division that accommodates wrestlers up to 40 pounds heavier, is a three-time Minnesota Class AAA state champion. He hasn't lost a match since eighth grade and is 170-3 in his career. He also has won a pair of World Cadet championships at 100 kilograms (220 pounds).
Bad news for opponents... Steveson is still getting better. He packed on 25 pounds between his sophomore and junior years and lost none of the athleticism that makes him so special.
"I have never seen a heavyweight so athletic," said Wasmund, who knows a thing or two about powerhouse wrestlers, having also coached Mark Hall, the American Family Insurance ALL-USA Wrestler of the Year in each of the last two seasons. "He has unreal lower-body explosion. He is good on top, bottom and especially on his feet. He has great position and feel."
Steveson was literally born to be a wrestler. His full name is Gable Dan Steveson and he was named after Dan Gable, a 1972 Olympic gold medalist and a 15-time national champion coach at Iowa.
In late March, Steveson announced that he will attend the University of Minnesota after he graduates from Apple Valley, joining his older brother Bobby, who wrestles at 184 pounds for the Gophers.
But before that happens, there's another high school season where Steveson's opponents can expect one thing: to finish the match flat on their backs.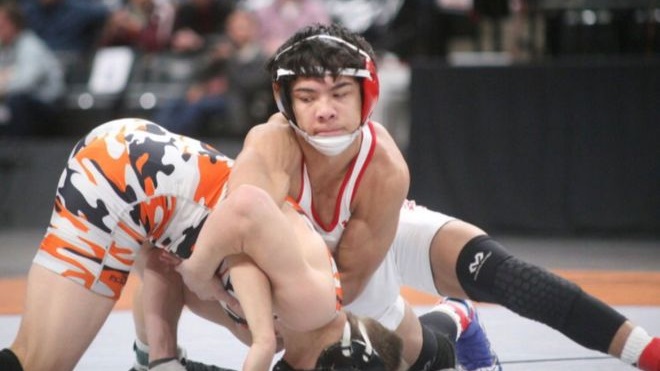 Two additional Minnesota grapplers received the honor of being named to the All-USA Wresting First Team. Shakopee 113-pounder Aaron Cashman captured the Minnesota Class AAA state championship. The Junior was 39-1 on the season to improve to 118-4 in his career, and won the Cadet Nationals at 50 kilograms over the summer.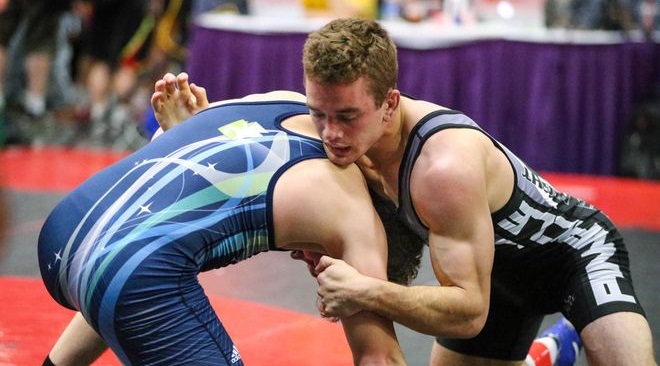 Brady Berge was a 160-pounder from Kasson-Mantorville who went 48-0 this winter to win a fourth state title, all at different weights. Berge also won titles at Super 32 and Who's No. 1 this winter.