MINNEAPOLIS - The first of a three phase $129.8 million construction project at the Target Center is nearly complete.
"We are putting a lot of the finishing touches on it right now," said Ted Johnson, Chief Strategy Officer for the Timberwolves and Lynx. Johnson says the arena will be ready to go for the Wolves home opener on Nov. 1.
During this phase of the construction, the club level was renovated and expanded, eliminating some of the individual suites. Previously, Johnson says there were 54 suites. Now, there are 24. They've been replaced by a larger common areas, added bar seating and updated food local options.
"Stadiums really haven't yet got on board. Some think food should be a second thought at events. I disagree with that entirely," said Chef David Fhima, who as partnered with the Lynx and Wolves to revamp its food options.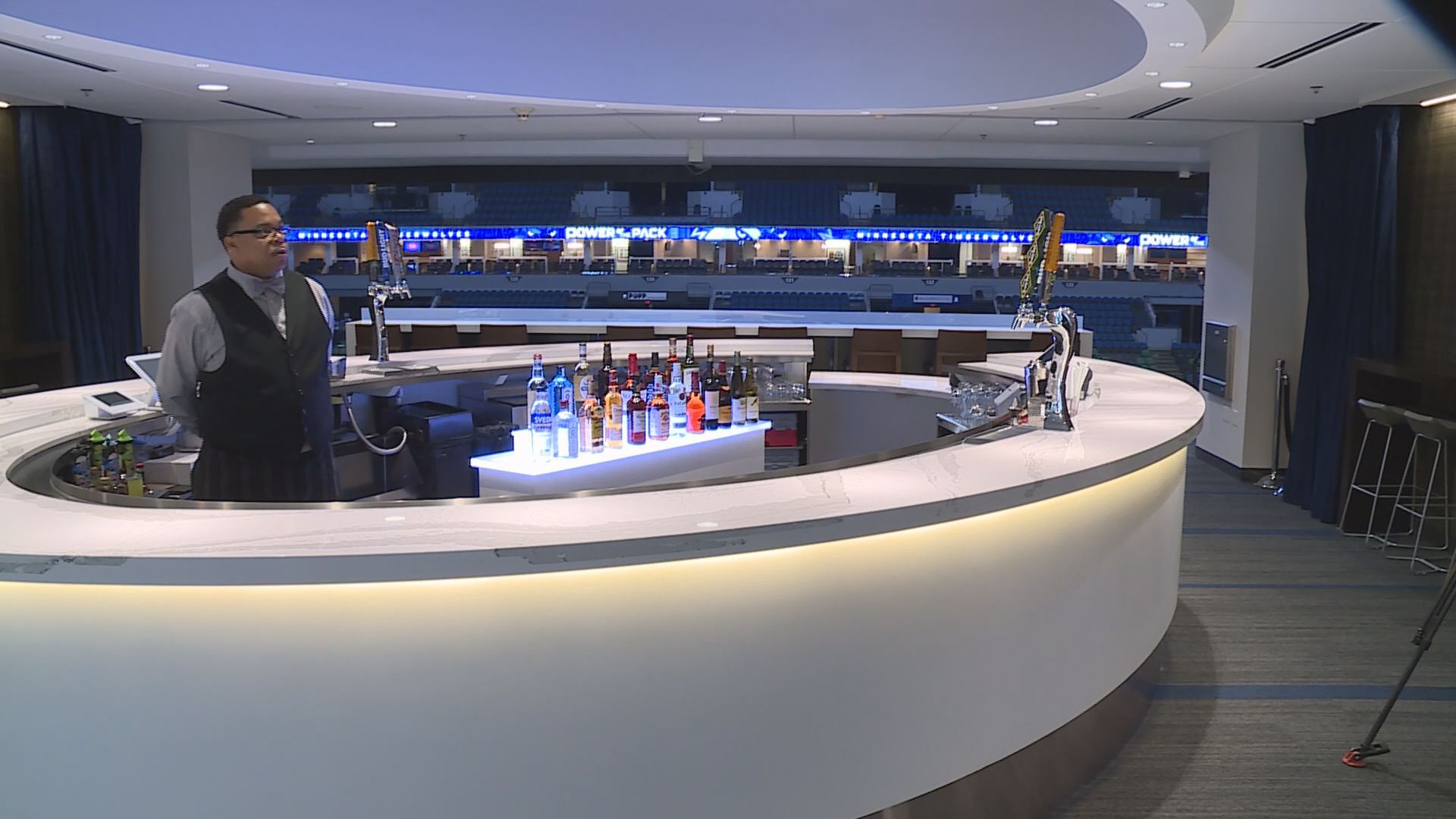 Target Center is staying open to events throughout the first two phases of work, but will shut down for six months next summer as finishing touches are made to things like the lobby, concourse and concessions.
All renovations are set to be finished in time for the 2017-2018 Wolves season.