MINNEAPOLIS - Adrian Peterson's days with the Minnesota Vikings are officially over.
It seemed to be a forgone conclusion after Minnesota signed former Raiders running back Latavius Murray on Wednesday. During a conference call on Thursday, Vikings general manager Rick Spielman confirmed the team will not bring back Peterson.
"With us signing (Latavius) Murray, Adrian will move on elsewhere." - GM Rick Spielman

— Minnesota Vikings (@Vikings) March 16, 2017
Peterson has been an unrestricted free agent since March 9 when Minnesota declined to exercise the 2017 option on his contract. Peterson was reportedly due $18 million and felt there was still an opportunity to "find some common ground" for him to return to Minnesota, but that was simply not to be.
With that, it's the end of an era for one of the most prolific NFL running backs of all-time. Peterson, 31, is a seven-time Pro Bowl player and three-time league rushing champion. He's rushed for nearly 12,000 career yards and nearly 100 career touchdowns. Peterson's best season, arguably, came in 2012 when he came within yards of breaking the NFL single-season rushing record. For his efforts, Peterson was named league most valuable player and offensive player of the year. Peterson ends his tenure with the Vikings as the franchise leader in career rushing touchdowns, career rushing yards, most career carries, most rushing touchdowns in a single season and most rushing yards in a single season.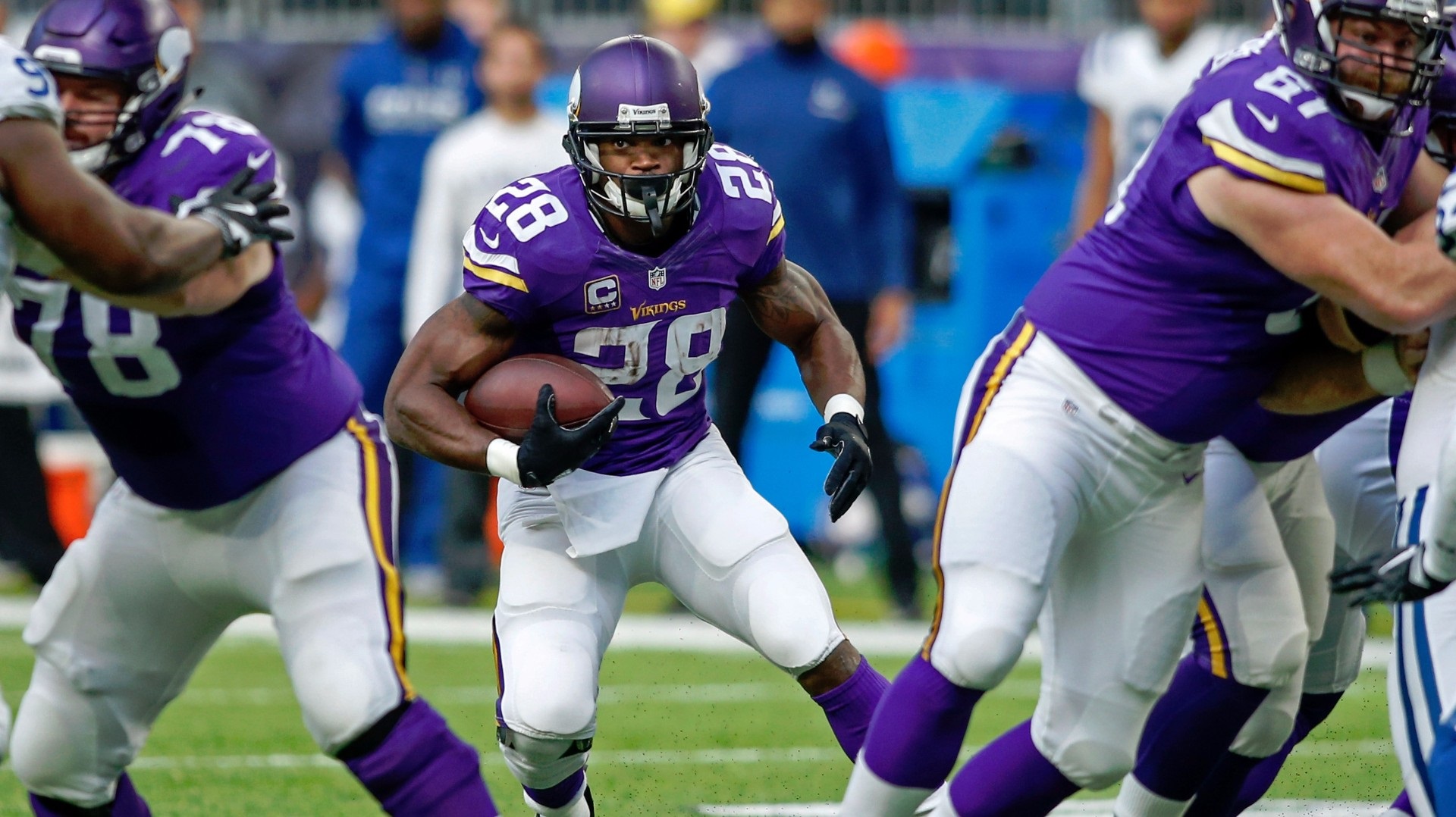 Peterson's time with the Vikings was also not without controversy. In 2014, a grand jury in Texas indicted Peterson on charges of reckless or negligent injury to a child. He eventually accepted a plea deal but was suspended for nearly the entire 2014 season.
Peterson still wants to play in the NFL and he'll likely be given the opportunity. Maybe in Green Bay? Maybe in Oakland? But one thing is for sure, it will not be in Minnesota.
Still, on Thursday, Spielman said of Peterson, "Adrian is probably going to go down as one of the greatest Vikings."
Do you agree?