MINNEAPOLIS - The history of the Minnesota Vikings is littered with top-notch wide receivers who could change a game with their separating speed, precise routes and flypaper hands.
Two of the names that rise to the top of that list are Randy Moss and Ahmad Rashad, and now both of those men have been selected for induction into the Vikings Ring of Honor.
Vikings Ring of Honor!#blessed#hardworkpaysoff pic.twitter.com/tHsGIM8k3o

— Randy Moss (@RandyMoss) June 14, 2017
"Randy and Ahmad are two of the most recognizable and decorated players in Vikings history," said Vikings Owner/President Mark Wilf. "They were great players who made their marks in the NFL during their careers and were highly respected by teammates and opponents. They are as proud of their Vikings roots as we are to have them in our football family forever. Both Randy and Ahmad deserve this team honor, and we look forward to inducting them into the Ring of Honor during the 2017 season."
Press Conference: Vikings Ring of Honor 2017 Inductees https://t.co/Ng6J8u4twR

— Minnesota Vikings (@Vikings) June 14, 2017
Moss made an immediate splash after being drafted out of Marshall University in 1998, with a record-setting rookie year. He spent 10 of his 14 NFL seasons with the purple, earning five Pro Bowl berths and being named All-Pro three times. Moss currently ranks second all-time in touchdown catches with 156, third all-time in yardage with 15,292 yards. He posted 10 seasons of 1,000-plus yards and set a Vikings record with 41 100 yard games.
Rashad spent seven of his 10 years in the NFL as a member of the Vikings, representing the team at the Pro Bowl in four consecutive years from 1978 to 1981. He led the team in receiving three times and was the first Vikings wide receiver to turn in consecutive 1,000-yard seasons. Rashad started 95 of his 98 games played as a Viking. He caught 400 passes in purple for 5,489 yards and 34 TDs, most notably the Hail Mary pass from Tommy Kramer, a 46-yarder as time expired at Met Stadium against Cleveland in 1980.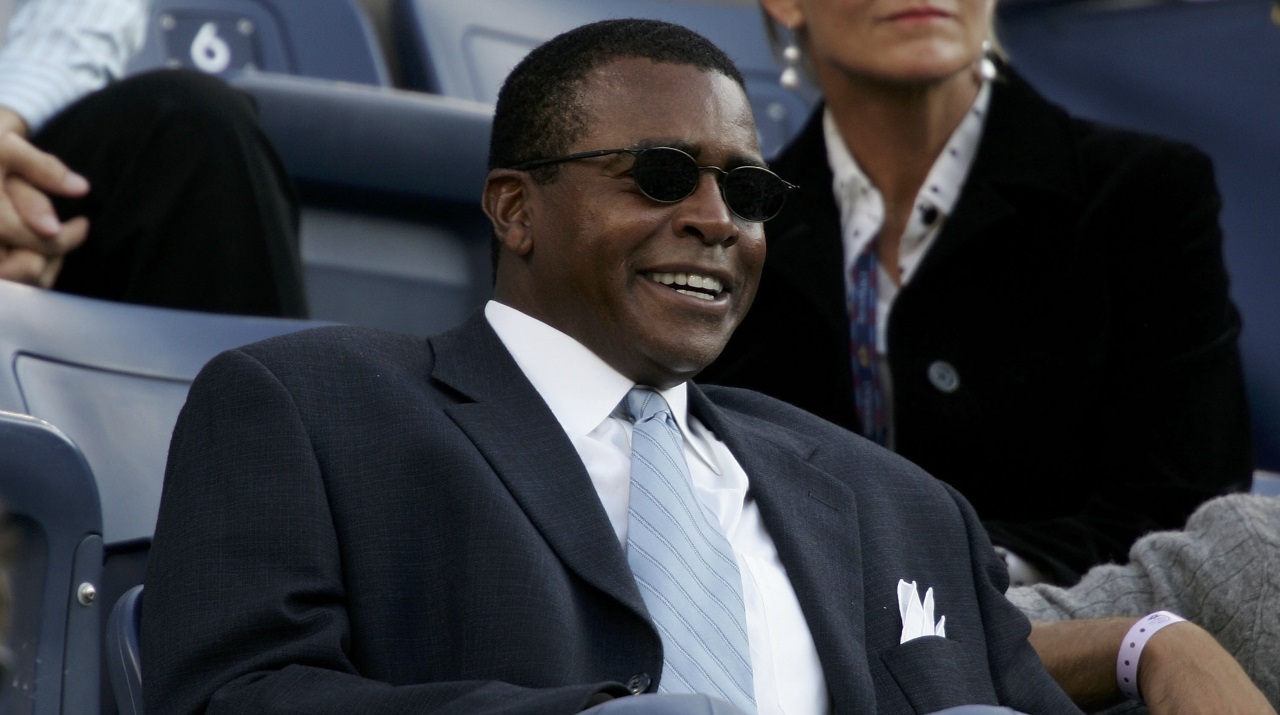 Moss and Rashad will be the Vikings first Ring of Honor inductees since 2013, as the team did not induct players during the two seasons at the University of Minnesota and the inaugural season at U.S. Bank Stadium.
The two wideouts join Fran Tarkenton, Alan Page, Jim Finks, Bud Grant, Paul Krause, Fred Zamberletti, Jim Marshall, Ron Yary, Korey Stringer, Mick Tingelhoff, Carl Eller, Cris Carter, Bill Brown, Jerry Burns, Randall McDaniel, Chuck Foreman, John Randle, Scott Studwell, Chris Doleman, Matt Blair and Joey Browner in the Vikings Ring of Honor.