ST. PAUL, Minn. - Hockey. America. Food. Italy.
Okay, so Italian food and hockey may not seem like synchronized skating, but tell that to the Wild fans who've made it a tradition to hit nearby Cossetta's before or after a game.
The Minnesota Wild and Xcel Energy Center Executive Chef Kyle Bowles plan to dish up fresh food options and Italian dishes will be well represented this season.
Bowles rolled out about 20 new menu items on Wednesday as part of the annual "Taste of the Wild" event at Xcel Energy Center. They include pasta dishes such as Penne and Marinara, Creamy Spaghetti Carbonara, Wild Mushroom Ravioli and Lobster Mac and Cheese.
2017 Taste of the Wild
Penne and Marinara: Penne pasta tossed in a house-made tomato sauce, topped with Italian meatballs and parmesan cheese.
Penne and Marinara: Penne pasta tossed in a house-made tomato sauce, topped with Italian meatballs and parmesan cheese.
"A little bit of it is numbers, a little bit of it is part of what I'm here to do, which is to watch food trends, know what people like, feel stuff out," said Bowles when asked how options are put on and taken off the menu. "Sometimes we take a hunch on something and then it blows up. Sometimes we do it and not so much. It's a lot of trial and error."
New menu items include Margherita and Mushroom and Sausage Flatbreads, Italian Chopped Salad, and a Pulled Buffalo Chicken Sandwich. Then there are the made-from-scratch meatballs.
"I'm really excited about the meatballs and pasta we're doing," Bowles said. "Maybe they're not the craziest meatballs, but they're fantastic meatballs. Like your grandma used to make meatballs. I think they're gonna be huge."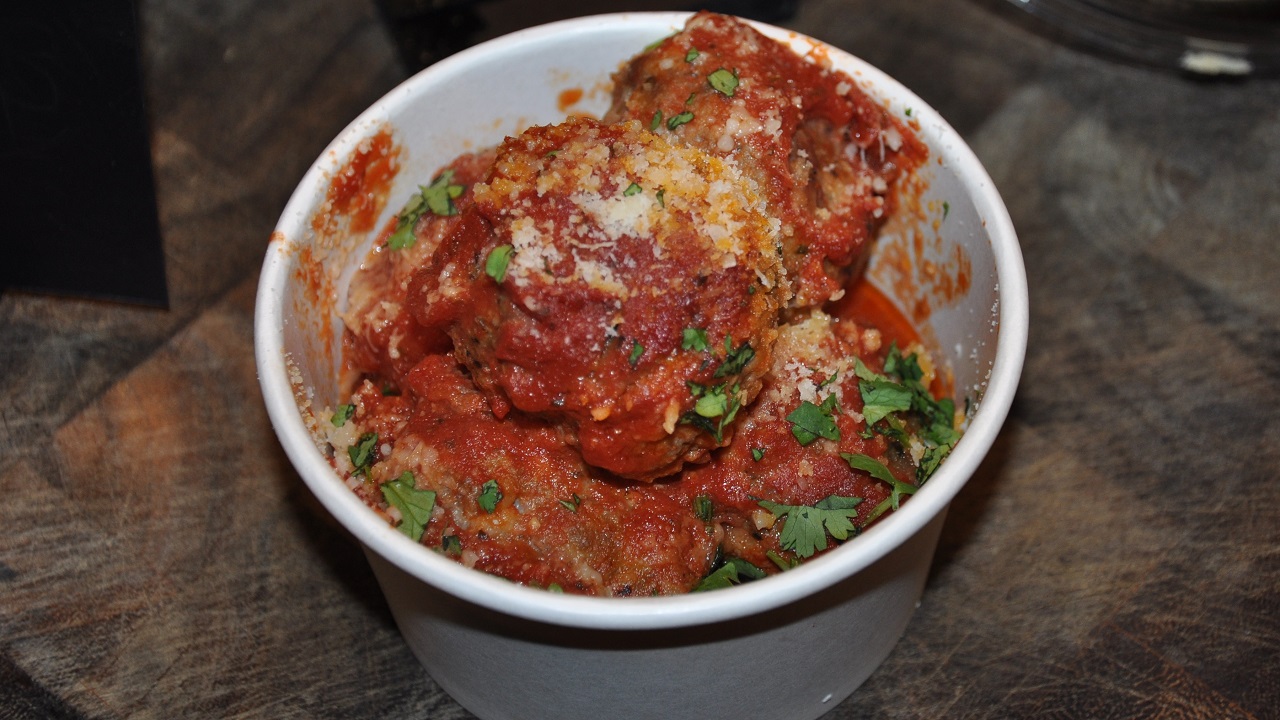 You can find a Bucket O' Balls and the Vietnamese Meatball Bahn Mi new in general concessions this year. The Super Nacho, Elote Dog and Bacon-Wrapped Dog are also new general concession options. Bowles made it clear one of their goals was to bring Suite Level food down to General Concessions.
"It's one thing if the nicest seats in town got fantastic food, but we want everybody in the building to have access to the fun and have delicious, exciting food," he said.
Our first round draft choice? The Italian Beef Rolled Flatbread, aka "The Stickwhich" found in the Club Level. Think gourmet Hot Pocket. Trust us. your taste buds will back it up with all the shaved Italian beef, giardinera, Havarti cheese and marinara rolled in a flatbread.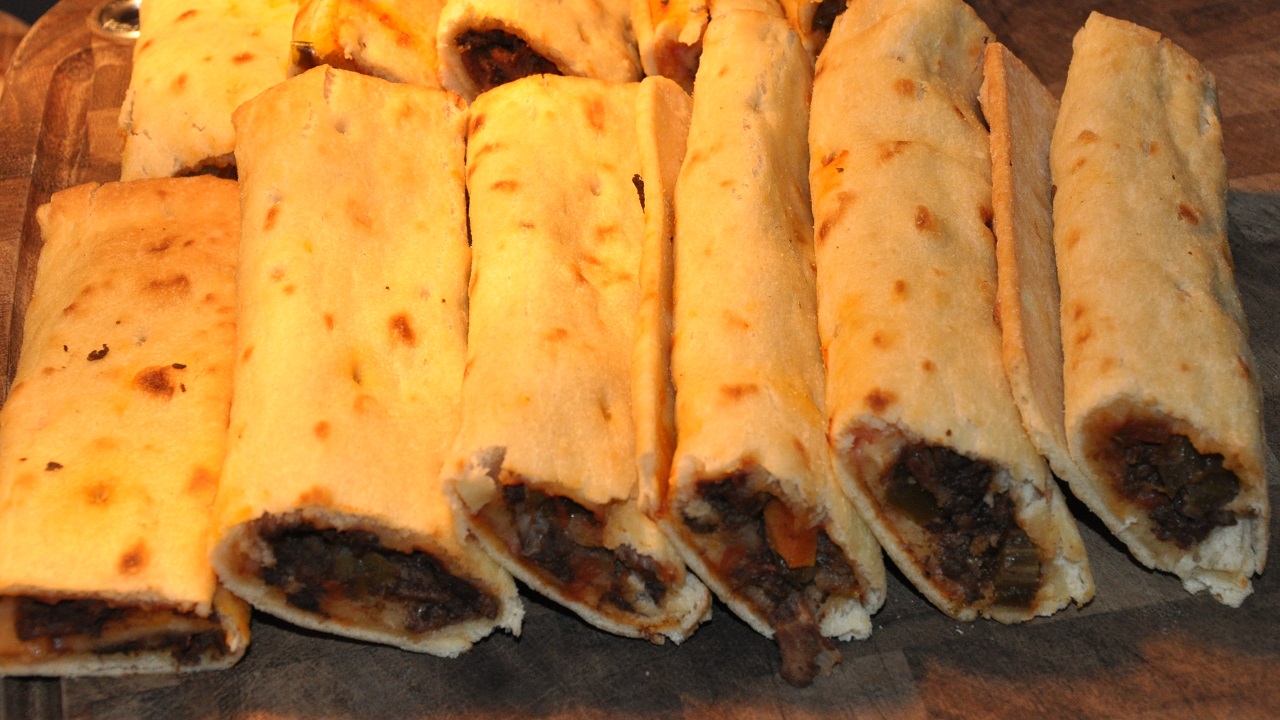 Ah, yes, we cannot forget dessert. There's Izzy's Ice Cream featuring eight fun flavors; J&R's Cookie Dough featuring chocolate chip, cookies and cream, cake batter and monster; and Original Hockey Mom Brownies because, well, we all know Hockey Moms are the best. Caramel Espresso, Pumpkin Chai Cream Cheese, Minneapplecrisp and Puppy Chow are just some of the many gooey flavors available.
The Minnesota Wild 2017-18 regular season begins Thursday in Detroit, with the home opener on Oct. 14 against Columbus.
Buon appetito!