MINNEAPOLIS - Few would deny that Miguel Sano is an impact ballplayer, a man able to change the outcome of a game with one swing of his mighty bat.
On Tuesday night, a towering Sano homer impacted more than the Twins 9-1 drubbing of the Oakland A's.... it left a fan with an extremely sore jaw and a story she can tell for years.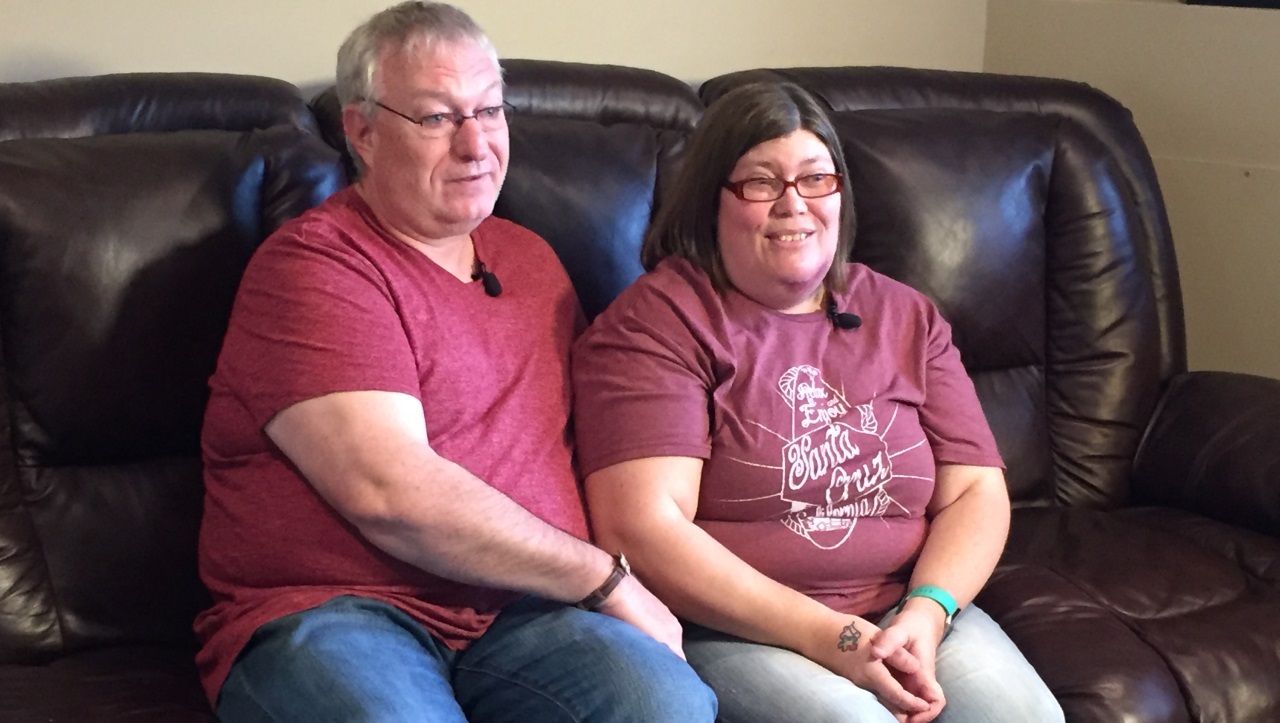 Deana Stankey of Maple Grove was enjoying a spectacular evening at Target field with her husband Jim when Sano stepped to the plate in the bottom of the third inning. They heard the tremendous crack of the bat, but said fans around them turned their heads towards right field. The 47-year-old Deana didn't see the ball until it was just in front of her face, but still managed to turn her head slightly.
That's when the home run ball hit her smack in the left side of her jaw.
"It hurt like a son of a gun," Deana recalled, sitting in her living room. "I think it stunned me for a while. I was literally stunned for a few seconds. 'what just happened'?"
"You could actually here the pop when it hit her face," added Jim Stankey.
Let's understand one thing, this was no ordinary home run. The ball hammered to dead center field by the Twins' king-sized third baseman was measured at 466 feet, the longest dinger in Target Field history. Sano, not known for false modesty, said he would have hit it 500 feet had not A's pitcher Sonny Gray jammed him.
"There's a very small percent of players that could ever dream of hitting the ball like that," Molitor said after the game.
The velocity of the ball makes it even more amazing that Stankey did not suffer anything more than a bruised and sore jaw... plus a bit of disappointment she didn't catch the ball. She was taken to Hennepin County Medical Center by ambulance as a precaution, and arrived home in Maple Grove about midnight.
After hearing about what had happened, Sano and the Twins sent Deana a signed baseball bat and ball, and promised her and Jim tickets to an upcoming game.
Just don't blame her if the seats she selects are a bit more than 466 feet from home plate.