MINNEAPOLIS - One of the biggest rivalries in Minnesota college football is headed for a larger stage.
Target Field officials have confirmed a 2017 meeting between the St. Thomas University Tommies and the St. John's University Johnnies at the home of the Minnesota Twins in September.
The Twins announced the first-ever football game at Target Field on Monday, saying the 1 p.m. game will be played on Sept. 23, 2017.
Tickets will go on sale to the general public on Dec. 13 with a special presale opportunity on Dec. 6 for St. Thomas, St. John's and Twins stakeholders. Tickets for general seating will range between $15 and $35. Approximately 2,000 student section tickets will be held for $10 per student.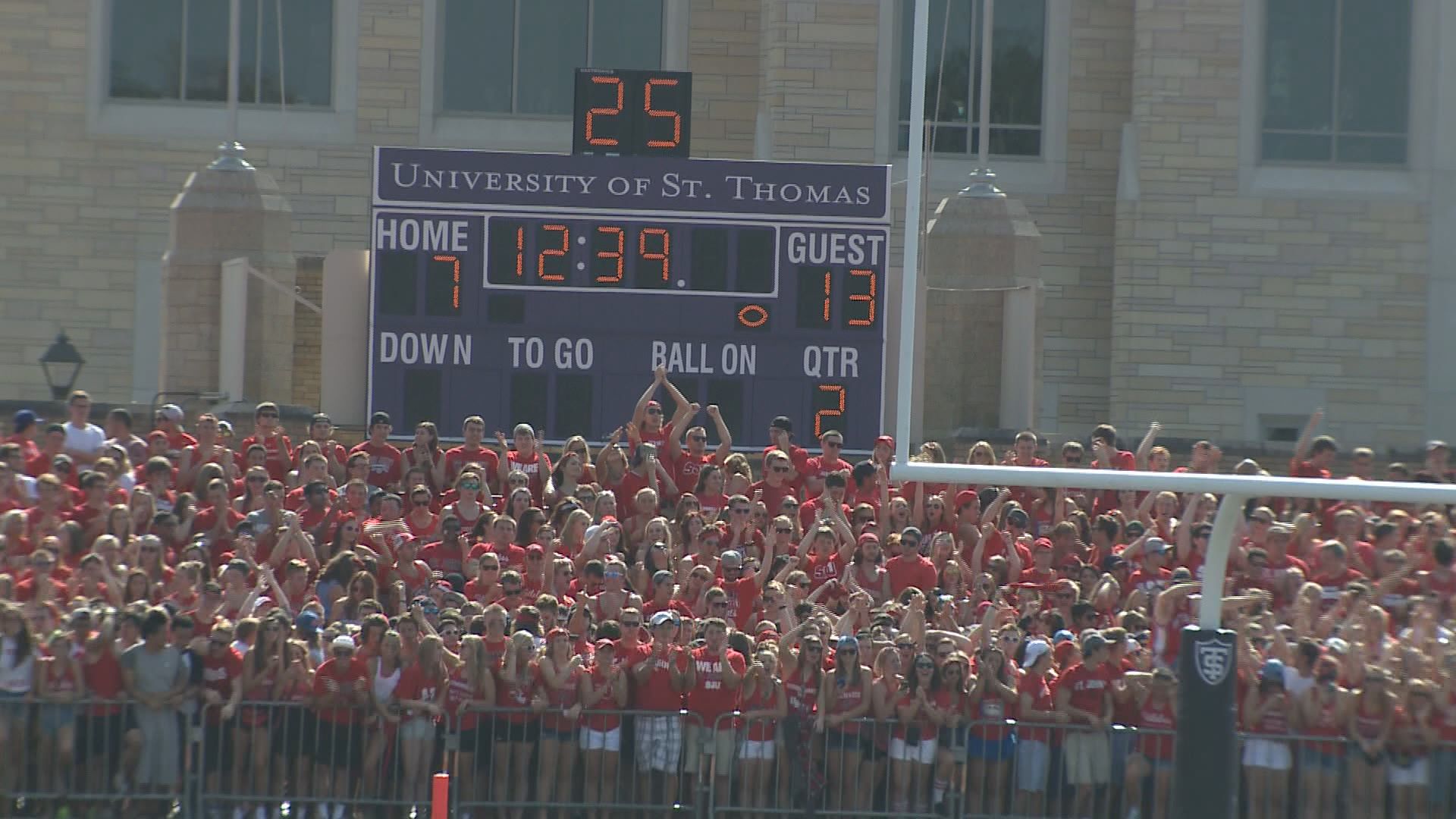 Tickets will only be available through the Minnesota Twins ticket office. Fans can purchase them by clicking here, calling 612-33-TWINS or by visiting the Target Field ticket office or Twins Pro Shops.
The longstanding rivalry between the two teams dates back to 1901.
The clubs have clashed 86 times with the St. John's holding a 51-33-1 series edge. But St. Thomas has won the past two meetings, and has appeared in the Division III National Championship game in both 2012 and 2015. The yearly conference game between the Tommies and Johnnies has become a huge event, so big that ESPN held its GameDay TV show from Collegeville in 2015.
An ESPN writer referred to the rivalry as "the Division III football's Alabama-Auburn streamed through a private-school, Minnesota Nice filter."