GOLDEN VALLEY, Minn. - Jim Carter played for the last Gophers football team that won a Big Ten championship.
"The greatest honor of my life was captain of the Minnesota Gophers football team," he said looking at old pictures.
And now to see where the program is at is disappointing.
"It's too bad. What a mess," he said.
Carter, a former Green Bay Packers linebacker and university donor, is disappointed about a lot of things. From the sexual assault allegations against several players -- who were suspended but never charged.
"That whole thing could have been handled so much differently back in September. Could have kicked those four or five guys off the team right then," he said.
And then to the firing of his friend Tracy Claeys who he calls a good coach.
"I think Tracy getting fired when people above him made mistakes too is not fair," he said. "I talked to him a couple times since this happened. I mean he is despondent, he's sad, mad. All those emotions."
Carter has even heard of donors threatening to stop giving money to the university because of what's happened.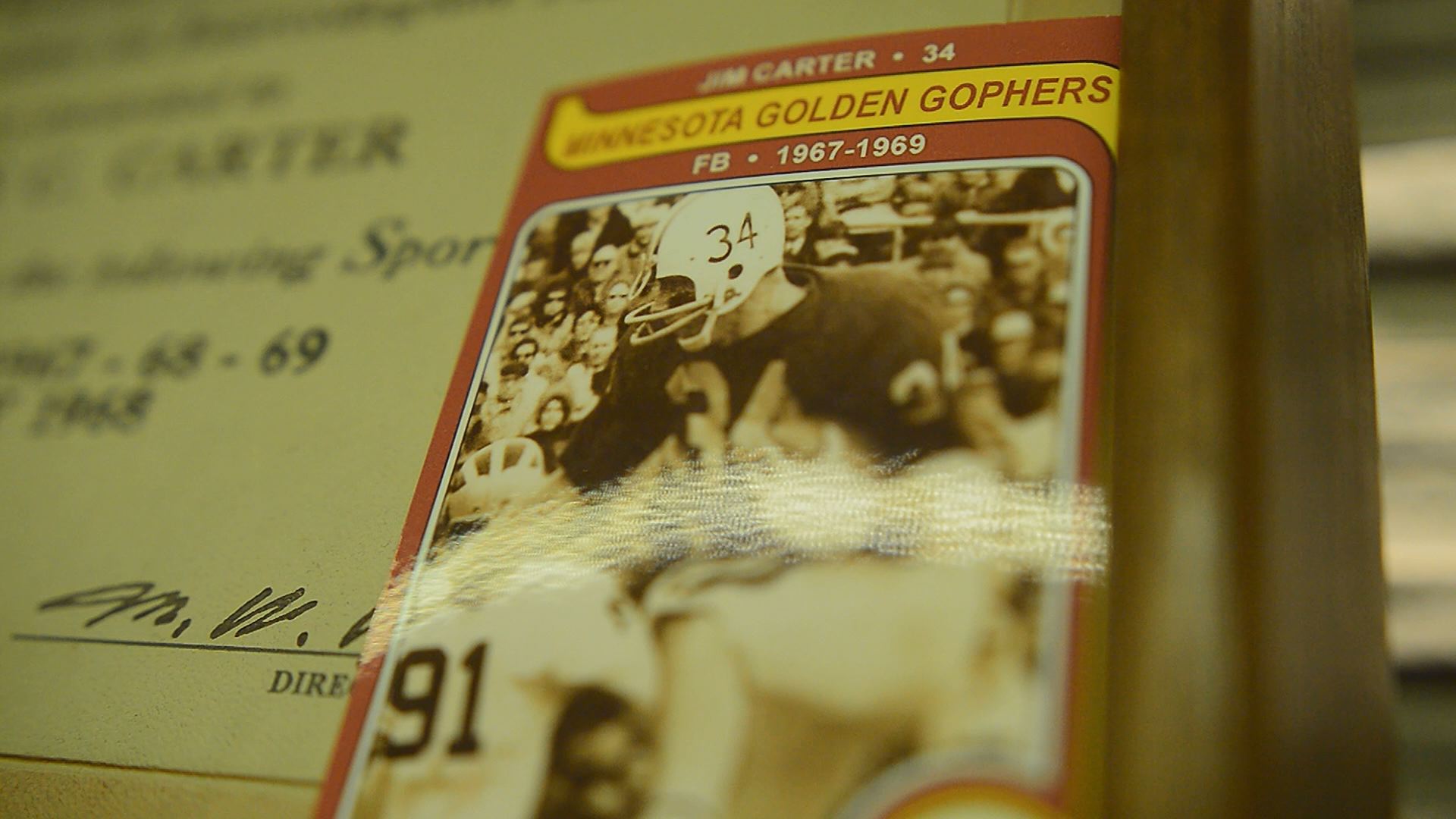 "There needs to be a cultural shift there," said Gary Hohman
Hohman is a former Gophers football player and university supporter who worries too.
"You can change the coach, are you really going to change the situation there. And it needs a complete overhaul the president's office on down," he said.
Hohman stopped short of saying Kaler needs to go but believes he needs to do a better and job wants more attention paid to the football team.
Despite the disappointment, Carter speculated the program would go through tough times but rebound.
"Even though I disagree with (Mark) Coyle, he wants to do the right thing," said Carter of the athletic director.
Carter hopes to get more involved too. He's interviewing to be one of the board of regents.
"The thing that has bugged me for a long time now is the lack of transparency over there at the university," he said.
KARE 11 requested an interview with both President Eric Kaler and Athletic Director Mark Coyle but did not hear back.