ARDEN HILLS, Minn. - Two students are dead and another hospitalized after a crash Thursday morning in Arden Hills.
A spokesperson for the Mounds View Public Schools confirmed the fatalities, which occurred in a two-vehicle crash on County Road 96 near the junction with State Highway 10 just after 7 a.m.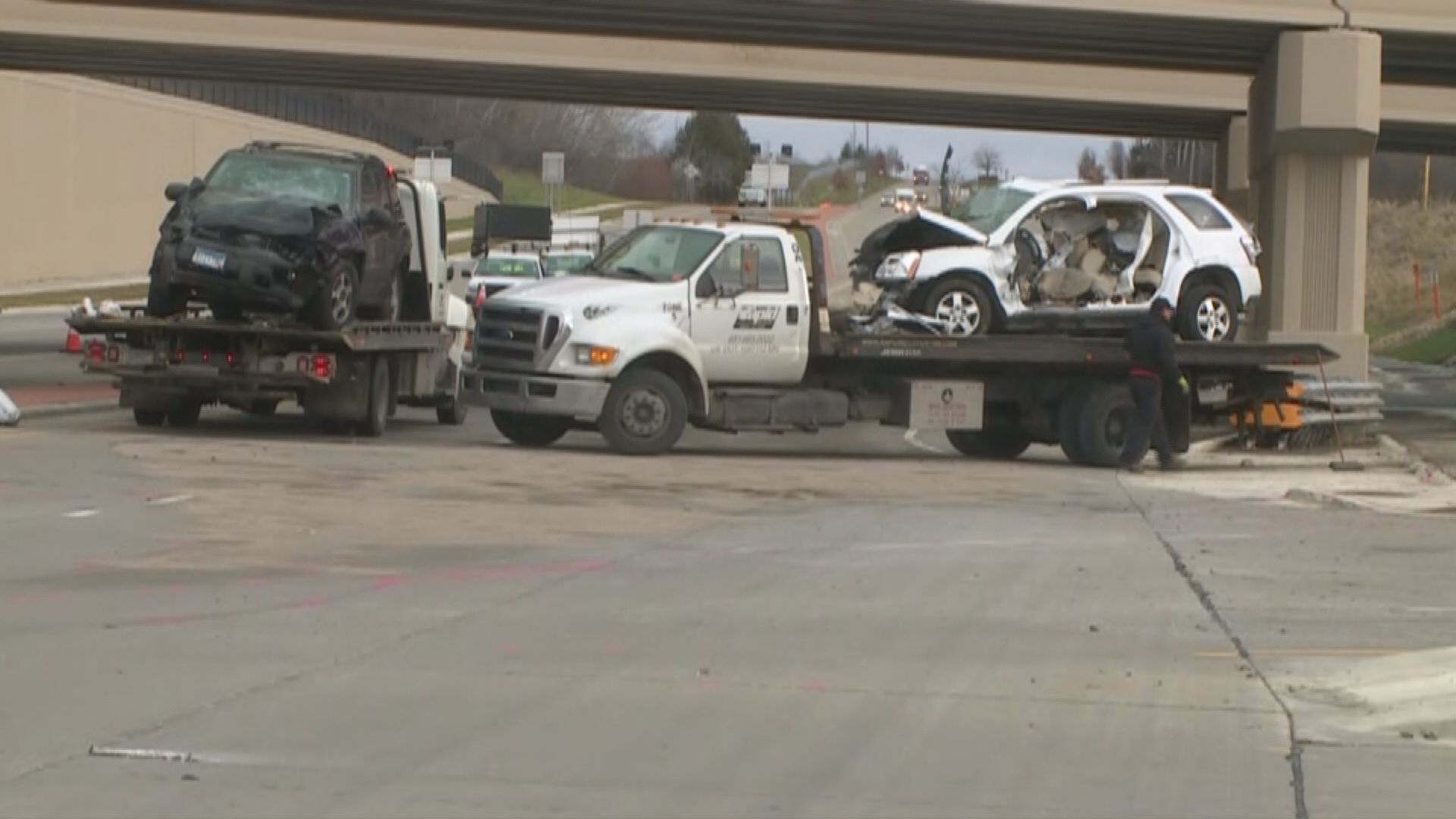 Support staff are on hand at the high school to help students process the tragedy involving their classmates. Officials will not release the names or ages of the victims until their families have been notified. Sources do tell KARE 11 that the two teens who died are junior girls, and their friend who was injured is a junior female as well.
Ramsey County Sheriff's spokesman John Eastham says the SUV carrying the girls was westbound on County 96 when it apparently turned left in front of an oncoming eastbound SUV. He says at least two of the teens were wearing seat belts, as was the lone occupant of the other vehicle.
"Tragic," Eastham stated. "That's the only word I can think of for the accident, it's truly tragic."
Early Thursday afternoon Jeffery Ridlehoover, Principal of Mounds View High School, sent a message home to parents. It reads:
Dear Mounds View families,
It's with great sadness that I need to share the news of a car accident involving students at Mounds View High School. This morning, a vehicle with three students was struck at the corner of Hwy 96 and 10. Ramsey County officials confirm two fatalities and one hospitalization. Out of respect for the families of the students involved, the names are being withheld at this time.
This morning, our District's crisis team convened at Mounds View High School to discuss and process this news. Counselors who are trained in grief counseling have been available to support students today and will remain available as needed in the coming days.
This will be a very difficult time for our students, staff and community. We want to make sure that those affected by this tragedy feel supported in expressing or coping with their grief. As a result:
Tonight's athletic contests have been cancelled.
Tonight's previously scheduled Communication Night will be cancelled. Instead, counselors and support staff will be available for anyone in our community who wishes to gather at our school from 6 – 7:30 p.m. in the Commons.
The School Board's Feedback Forum on start times will be postponed to a later date. It was previously scheduled for tonight from 6 – 7:30 p.m. at Highview Middle School.
Please know that as more information becomes available, we will share it with you. In the meantime, let's always remember that each of us is an important member of this caring Mounds View High School community. As always, I'm available at 651-621-7103 or Jeffery.ridlehoover@moundsviewschools.org.
As soon as news began to spread, high schools around the metro tweeted their support to the students and community around Mounds View High School.
Thoughts and prayers go out to the Mounds view community today as they deal with this tragic loss❤️ #staystrong

— Wayzata Girls Hockey (@WayzataVSquad) December 1, 2016
Our thoughts and prayers go out to the students, families, and community of Mounds View HS.

— Woodbury Football (@WoodburyFB) December 1, 2016