MINNEAPOLIS - A nasty crash inside the Lowry Tunnel completely closed all lanes of westbound 94 Thursday morning, bringing traffic to a halt.
The crash, which happened shortly after 8 a.m., caused major smoke throughout the tunnel, forcing the complete closure. About a half an hour later, crews opened the tunnel to one lane, as they worked to clear the scene and get the congested traffic moving. It wasn't open long, however, before they shut all lanes down a second time.
The State Patrol states the crash involved three vehicles and a small fire. They say there were injuries but none were serious.
94WB/LHTunnel. Temp closed due to 3-veh crash & small fire. Injuries but no serious or fatality

— State Patrol PIO (@MSPPIO) April 20, 2017
MnDOT traffic cams showed a truck that had spun around and was crashed into the wall of the tunnel and two cars with major front-end damage.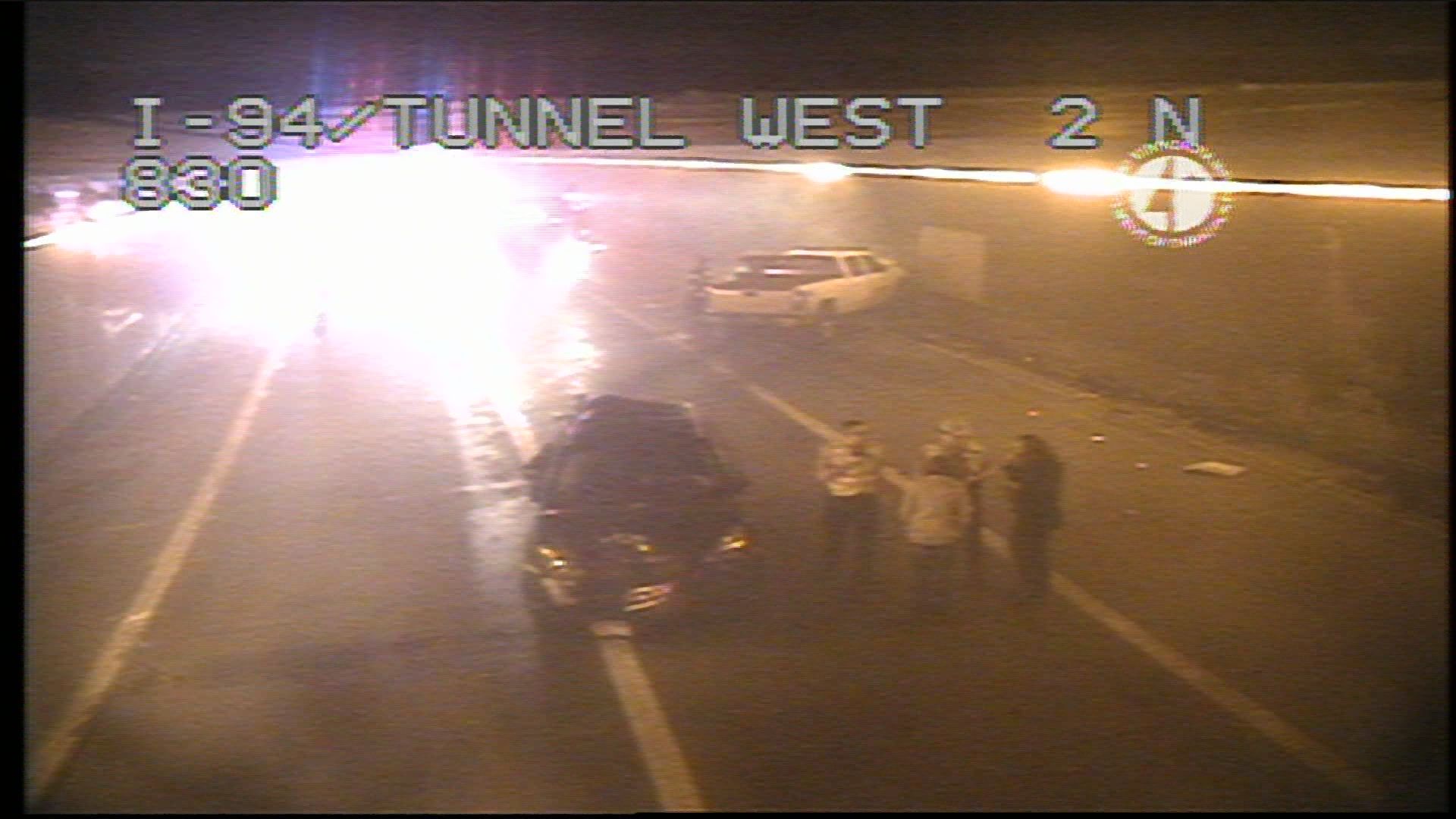 MnDOT said it will be at least an hour until all lanes are open again.
Backups due to the crash and subsequent closure stretched all the way back to the East River Parkway.