GOLDEN VALLEY, Minn.- Get ready for another weekend detour.
Interstate 94 WB will close between I-394 and I-694 beginning Friday at 10 p.m. That stretch will reopen Monday, Sept. 11 at 5 a.m.
Eastbound lanes of I-94 will remain open. All of the ramps to WB I-94 from I-394 to I-694 will be closed starting at 9:30 p.m. Friday.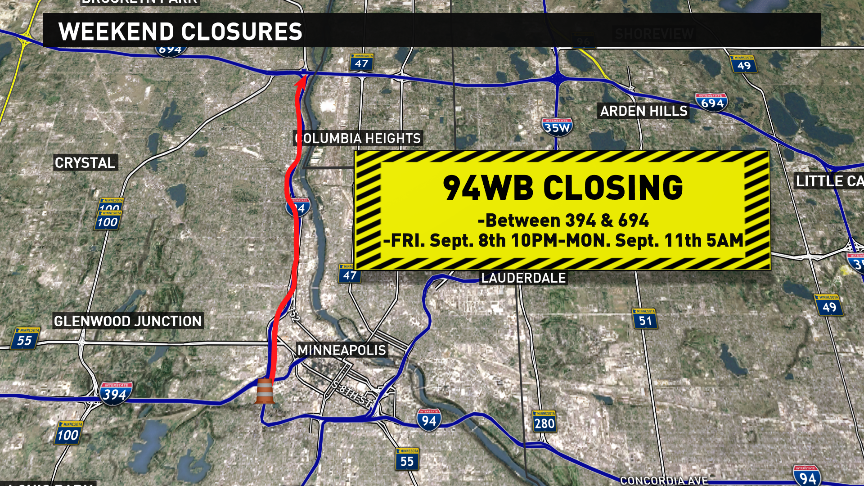 MnDOT's official detour is I-394 WB to Highway 169 NB. The following ramps are also closed:
EB I-94 to Broadway St.
EB I-94 to Fourth St.
Dowling Ave. to EB I-94 Beginning Mon, Sept. 11 the ramp from EB I-94 to Dowling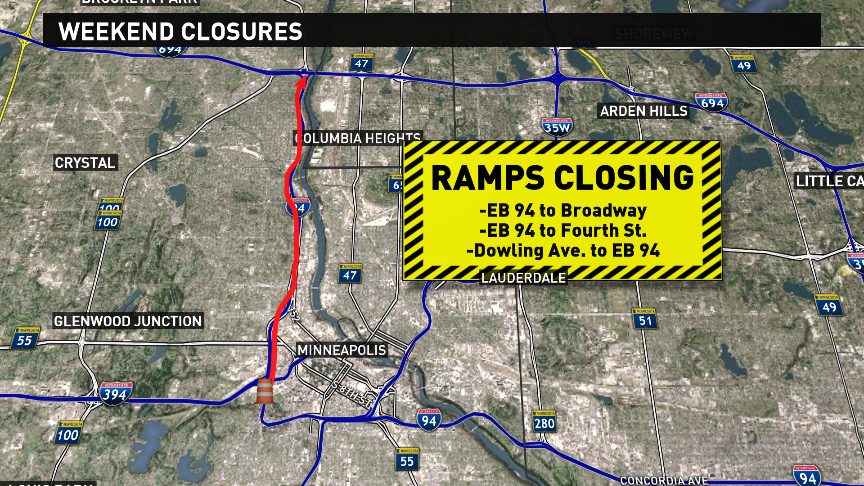 The east metro has some lane restrictions taking place along I-35E NB between Co Rd E and Hwy 96. beginning 7 p.m. Friday, Sept. 8. Those restrictions will be lifted at 5 p.m. Sunday, Sept. 10.