ST. PAUL, Minn. - It has not been a great year for pedestrians and bicyclists in St. Paul.
To date in 2017, 153 walkers and 87 bike riders have been hit by vehicles in the Capitol City, and MnDOT says statewide numbers are the highest they've seen since 1991. Twenty six people have lost their lives so far in 2017 after being hit by a car while walking or riding. On average, MnDOT says 10 to 15 percent of Minnesota's annual traffic fatalities involve pedestrians or bike riders.
"Pedestrian fatalities are up, we don't always know the reasons why, but yes, distraction is an issue for all types of crashes," according to MnDOT's Melissa Barnes.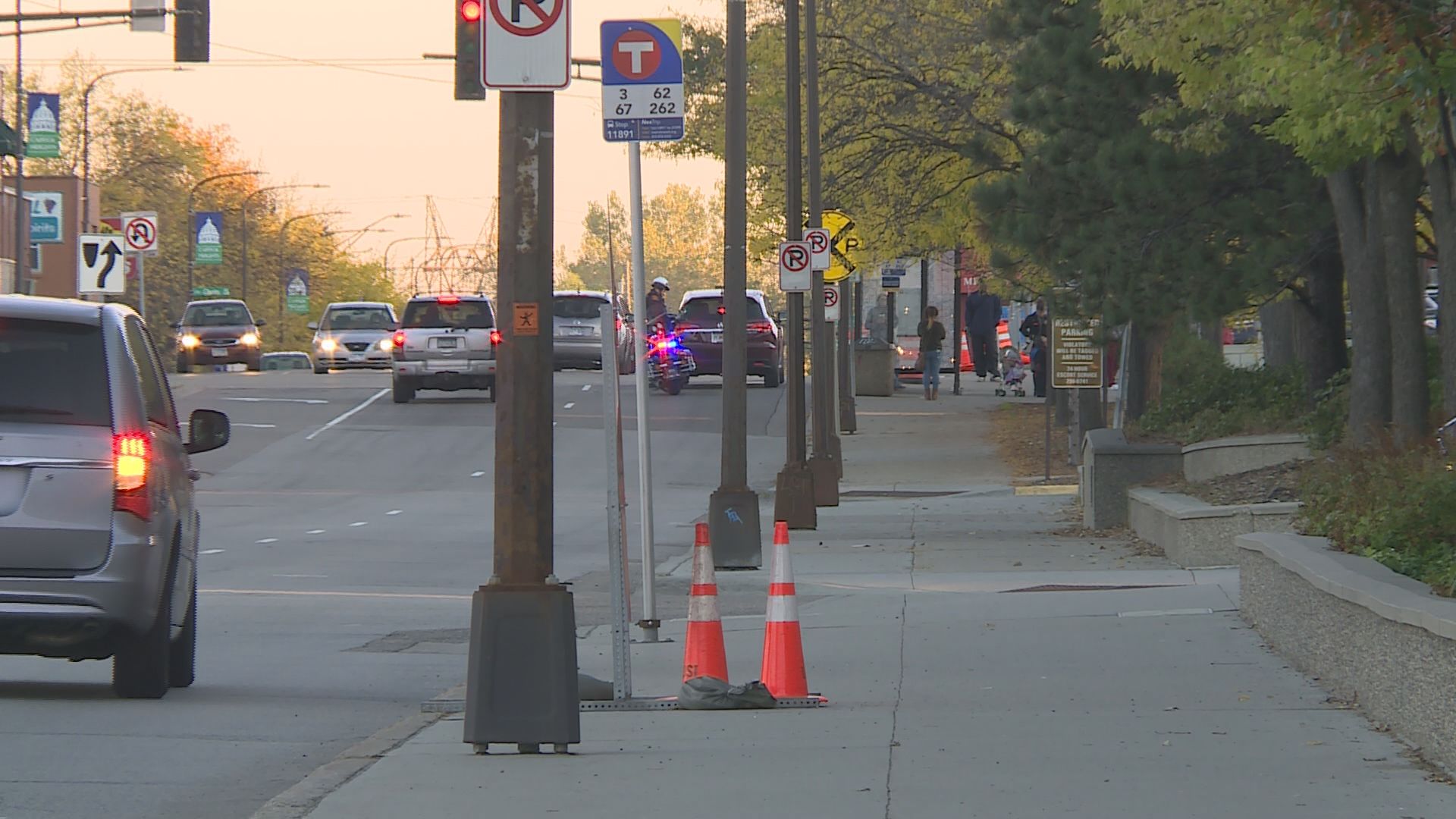 Barnes says pedestrian safety is a 50-50 responsibility between walkers and motorists, and on Tuesday St. Paul Police set up a an event as part of the "Stop for Me" campaign. A group of volunteers legally and repeatedly used a crosswalk on the busy stretch of Rice Street between the MnDOT building and the old Sears building while police in marked and unmarked vehicles observed. Motorists who failed to yield to pedestrians according to state law were pulled over, and some were ticketed.
"We're out here doing extra enforcement, extra education, trying to get drivers to slow down and pay attention to pedestrians and bikers on the road," said St. Paul Police Commander Jeremy Ellison.
Here are the major points of Minnesota's crosswalk law.
Motorists should stop for crossing pedestrians at marked crosswalks and at all intersections without crosswalks or stop lights.
Pedestrians should obey traffic signs and signals at all intersections that have them.
Vehicles stopped for pedestrians can proceed once the pedestrian has completely crossed the lane in front of the stopped vehicle.
Pedestrians shouldn't enter a crosswalk if a vehicle is approaching and it is impossible for the driver to stop. There is no defined distance that a pedestrian should abide by before entering the crosswalk; common sense should be used.
When a vehicle is stopped at an intersection to allow pedestrians to cross, drivers of other vehicles approaching from the rear should not pass the stopped vehicle.
It's not coincidence that the crackdown is being held in October, as the reduction in daylight hours makes it the busiest month for pedestrian and bicyclist crashes. Ellison emphasizes that every intersection is a crosswalk, even if it is not marked with white paint, and motorists need to yield to pedestrians and bicyclists.