MENOMONIE, Wis. - A wrong-way driver crashed head on with another vehicle near Menomonie, leaving three people dead and another injured.
The Dunn County Sheriff's Office says the crash happened about 5:44 p.m. Thursday. Dispatchers had received multiple complaints about a black car that had crossed the median and was traveling westbound in the eastbound lanes of I-94 near milepost 37.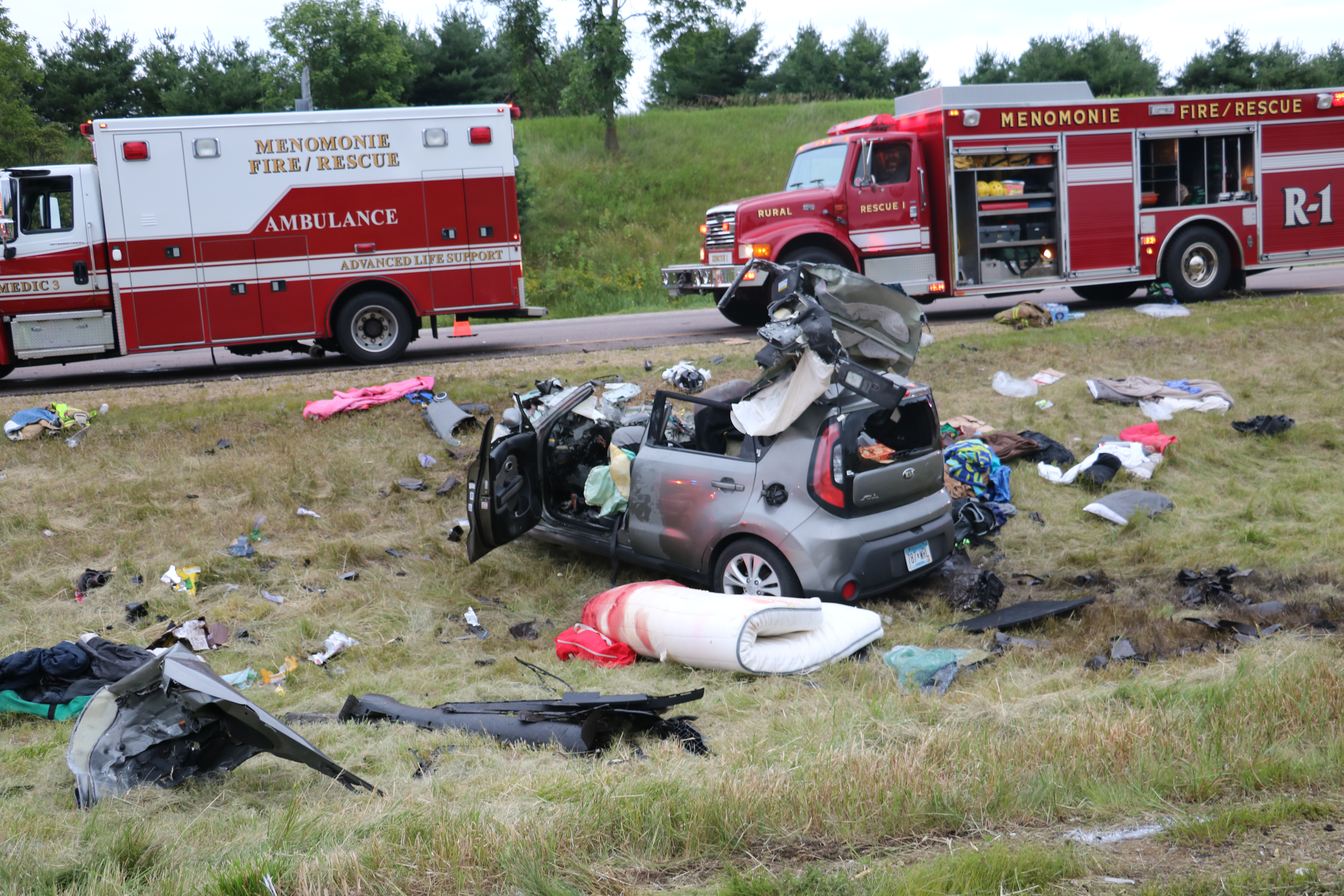 About three miles later the black car crashed head on with a gray car traveling eastbound near the Village of Knapp. The gray vehicle started on fire and all three people inside did not survive. The driver of the black car was airlifted to a hospital with life-threatening injuries.
At this point it is unclear if the driver of the wrong-way vehicle will face criminal charges, or if alcohol or drugs were involved.
The three people who were killed have been identified as Adam Gene Kendhammer, 32; Jeremy Andrew Berchem, 27; and Bryan Edward Rudell, 29.
KARE 11 News spoke with family members of Berchem. They say they're still realizing that he's gone.
"I just hope he knows how significant he was and how much everybody loved him. We're a really small family, there's only a few of us and it changes the dynamics of everything and so there's always going to be a big hole, a missing presence" said Jill Wisner, Berchem's sister.
"I really looked up to him. He was so smart. He was so full of character and its been really hard," said Ari Wisner, Berchem's niece.