MINNEAPOLIS - A popular alternative route into downtown Minneapolis will be closed for two weeks as crews replace a 130-year-old storm sewer.
Starting on October 30 Highway 55 will be closed just west of downtown between Van White Boulevard and West Lyndale Avenue. Not only will crews replace the structurally deficient storm sewer, they will also do significant prep work for the Metro Transit Blue Line extension and a rail station that will be built above the sewer's present location.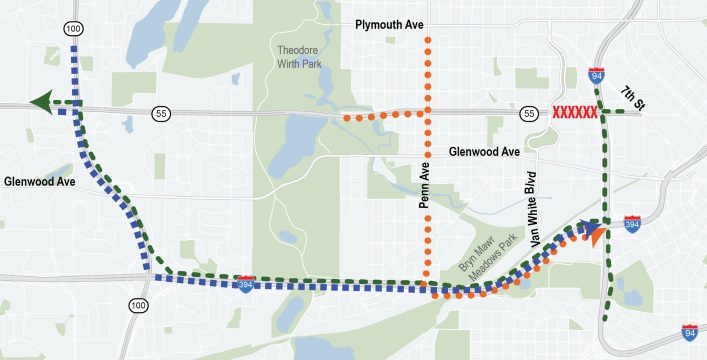 "Coordinating the work is saving roughly $3 million dollars and minimizing impacts to the traveling public by avoiding MnDOT crews from having to repair the tunnel now and then having other crews relocate it underground east of the station during LRT construction," said Dan Soler, director of the Blue Line Extension LRT Project.
While Highway 55 is closed motorists will be detoured onto Highway 100 and I-394. Metro Transit buses will also be detoured, Access for local residents and businesses will be preserved.
Crews are planning to work around the clock seven days a week to keep the closure period as short as possible. Detour information is available on the Metro Transit website for drivers, trail users and bus riders