ARDEN HILLS, Minn. - Highway 10 is back open following a rollover crash involving a stolen vehicle that dropped power lines on the roadway, closing the heavily-used stretch through the morning rush hour.
It happened on Highway 10 at the junction with Highway 96 in Arden Hills shortly before 6 a.m. A vehicle rolled in the westbound lanes of the highway, striking a power pole and knocking live lines to the ground. Witnesses say the driver, described as a white male, six feet tall and about 200 pounds wearing shorts, fled the scene on foot. The man was reportedly bleeding from the head.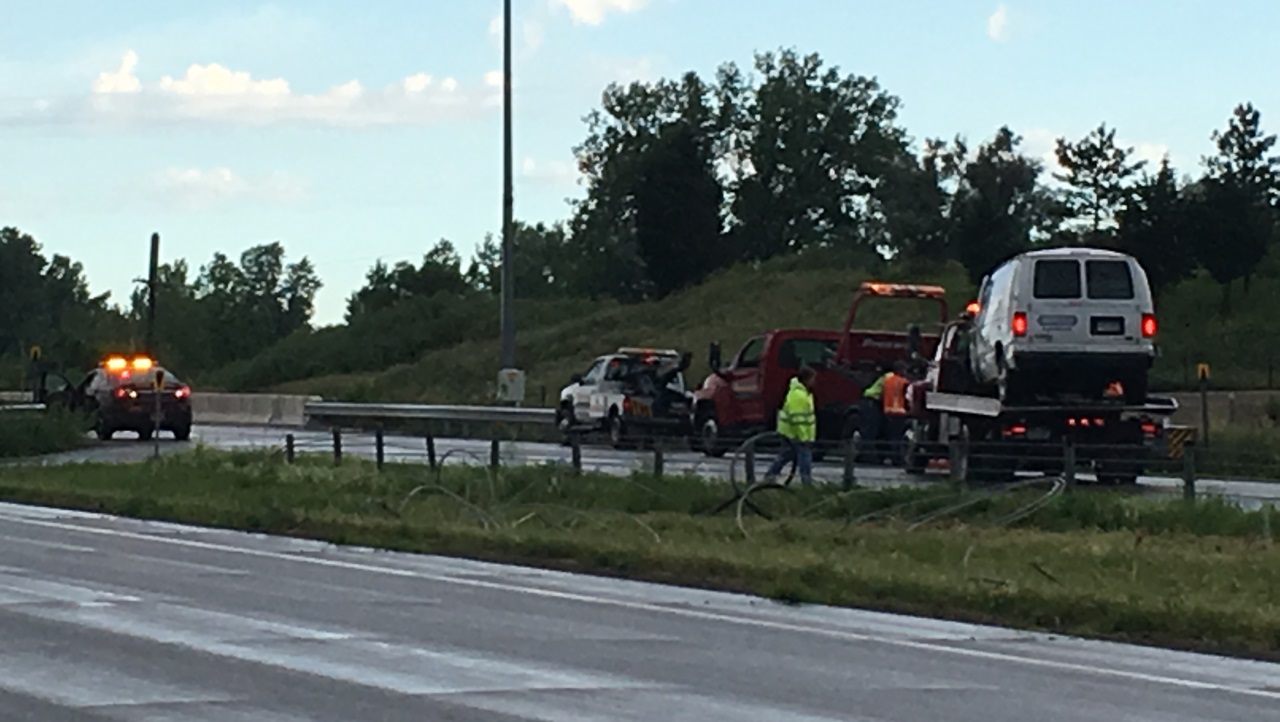 Investigators soon learned that the van involved was reported stolen out of Scott County.
Originally just the westbound lanes were closed, but authorities soon closed the road in both directions between I-35W in Mounds View and I-694 in Arden Hills.
The road was back open around 7:30 a.m.