ROSEVILLE, Minn. - Brace yourselves, Minneapolis motorists. A major closure is coming this week that will include a 15-mile detour.
Starting Monday morning, Aug. 14, crews will close the ramp from I-394 E to I-94 E for two weeks. That means motorists will need to find a different route to get through rush hour.
The ramp won't open again until late Aug. 28, in time for morning rush hour on Aug. 29.
"Motorists should plan their routes in advance and give themselves plenty of time to reach their destinations," a MnDOT release states.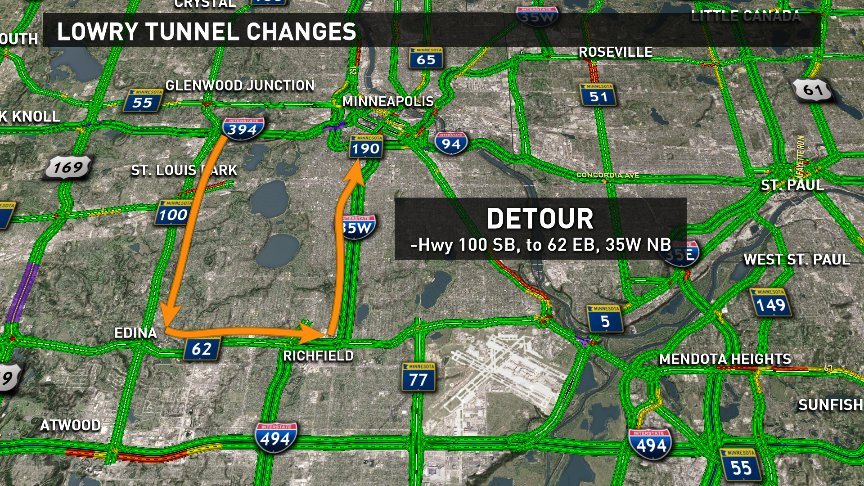 MnDOT's posted detour will take drivers to Highway 100 S to Highway 62 E and then I-35W N -- a route that will add quite a bit of mileage... 15, actually.
The 394 E ramp to 94 E goes into the Lowry Hill Tunnel and has been the only open eastbound lane since the tunnel started closures on Aug. 4.
MnDOT says the closure is necessary so crews can make improvements to the ramp as part of the 94 project that extends from Minneapolis to Brooklyn Center.