MONTEVIDEO, Minn. - They never saw it coming.
A couple from Iowa was driving through Montevideo in western Minnesota Wednesday afternoon, passing a semi on State Highway 7 when a large chunk of ice slide off the roof of the trailer and right through the windshield of their pickup.
Both vehicles were in a 45 mph zone when the incident occurred.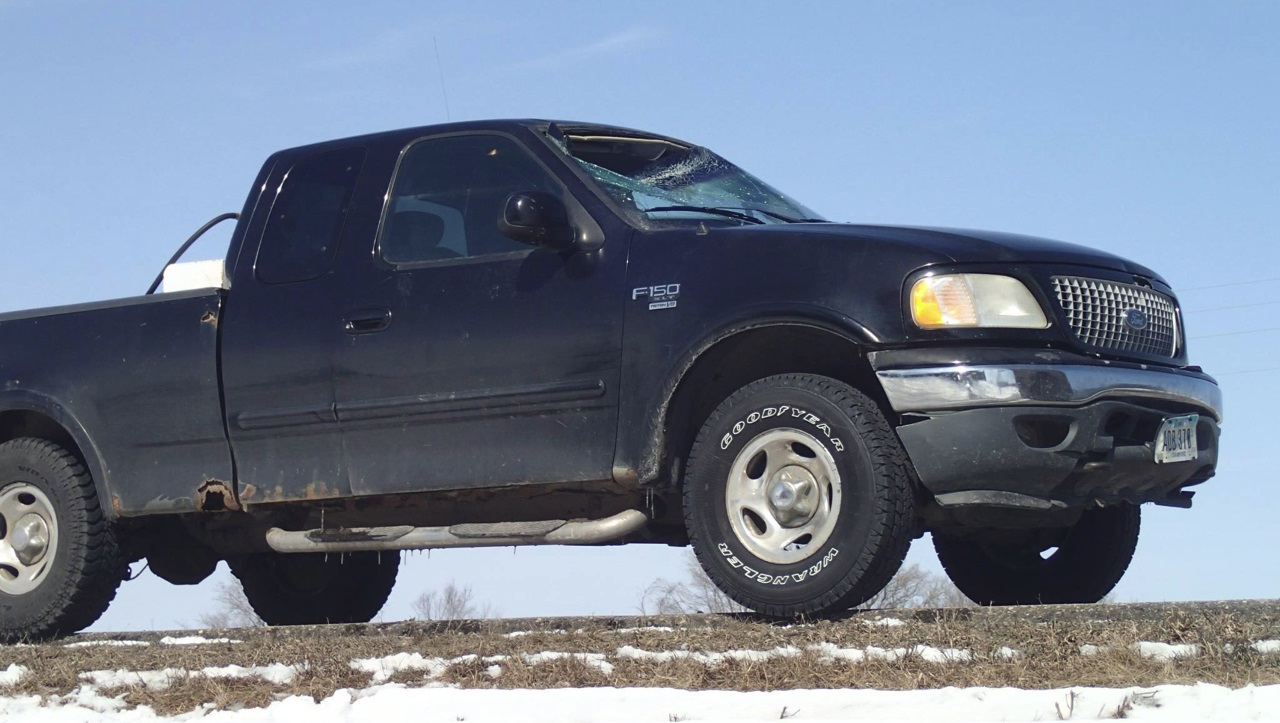 A female passenger was obviously injured, so the male driver called 911 and followed the semi so they could find out who was responsible. Authorities responded and the driver, who is from Montevideo, was cited for having an unsecured load.
The 30-year-old woman struck by ice and glass was taken to the hospital by ambulance for treatment.
Montevideo Police Chief Adam Christopher tells KARE 11 that it is extremely important at this time of year to check the top of your semi-trailer, truck or vehicle as the freeze and melt cycle can create large chunks of ice that become a serious hazard. "Had this been out on the highway, 60 mph, it would have been a much more violent strike," he said.