ROSEVILLE, Minn. - It may often feel like the number people driving on Twin Cities interstates and highways are multiplying like rabbits, but a new report by the Minnesota Department of Transportation (MnDOT) suggests that's not the case.
The annual report, released Wednesday, indicates that congestion on metro area roads increased just .3 percent from 2015 to 2016. Other tidbits from the report are that roads are generally more congested between 5 a.m. and 10 a.m. than they are for afternoon rush, between 2 p.m. and 7 p.m., but the periods of congestion during the afternoon last longer. Congestion is defined as freeway traffic flowing at speeds less than 45 miles per hour. It does not include delays that may occur at speeds greater than 45 mph.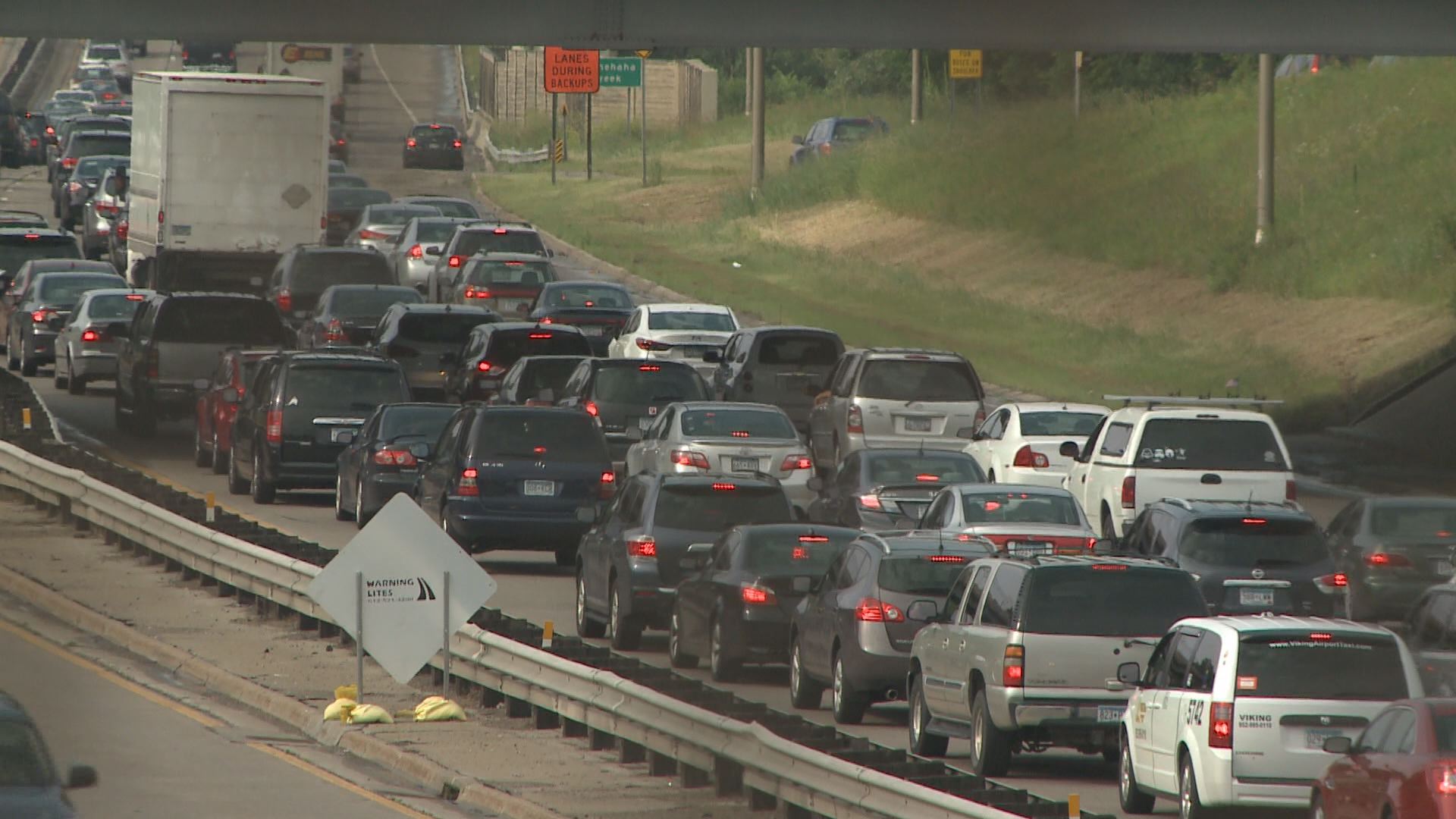 "Construction, increasing population, a growing economy, gas prices, and the number vehicle miles traveled are all factors that affect congestion," said Brian Kary, Regional Transportation Management Center (RTMC) Director of Traffic Operations. "The department employs a number of strategies to alleviate congestion and provide a transportation system that allows residents, workers, and visitors to move efficiently. Those strategies include MnPASS Express Lanes, additional roadway investments in key areas and the use of technology on ramp meters, signal coordination and transit advantage lanes."
Road construction and improvements are also credited for keeping traffic congestion steady. Some of the major projects that have helped include:
A MnPASS Express Lane constructed on I-35E between Cayuga Street in St. Paul and County Road J in White Bear Lake, completed in 2016.
Additional general purpose lanes on I-494 between Maple Grove and Plymouth completed in 2016 and on I-694 between Rice Street in and Lexington Avenue, complete fall 2017.
The St. Croix Crossing on Highway 36 between Oak Park Heights and St. Joseph, Wisconsin will carry between 30,000 and 40,000 vehicles each day. The new crossing will reduce congestion and boost economic development in the region. The St. Croix Crossing opened Aug. 2.
Extended acceleration and deceleration lanes on Highway 100 through St. Louis Park allowing motorists to safely access the highway and local roads, 2016.
Preserved more than 337 miles of bus shoulders throughout the Twin Cities Metro area, 2016-2017.
MnDOT gathers congestion data through detectors located in the roads and through field observations. For the 2016 congestion report RTMC crunched data from 3,500 detectors rooted in the road (there are 5,500 surveillance detectors, which includes ramps) on Twin Cities' freeways. Traffic information was collected in October 2016, a month that has the most typical traffic patterns.