WAYZATA, Minn. - A Wayzata police officer was struck and killed while trying to remove debris off Highway 12 early Friday afternoon.
Officer William Mathews, 47, responded to a 911 call around 12:10 p.m. regarding debris on the road near the pedestrian bridge between Shoreline Drive and County Road 101. Minutes later, a vehicle, driven by a Mound woman, struck Ofc. Mathews.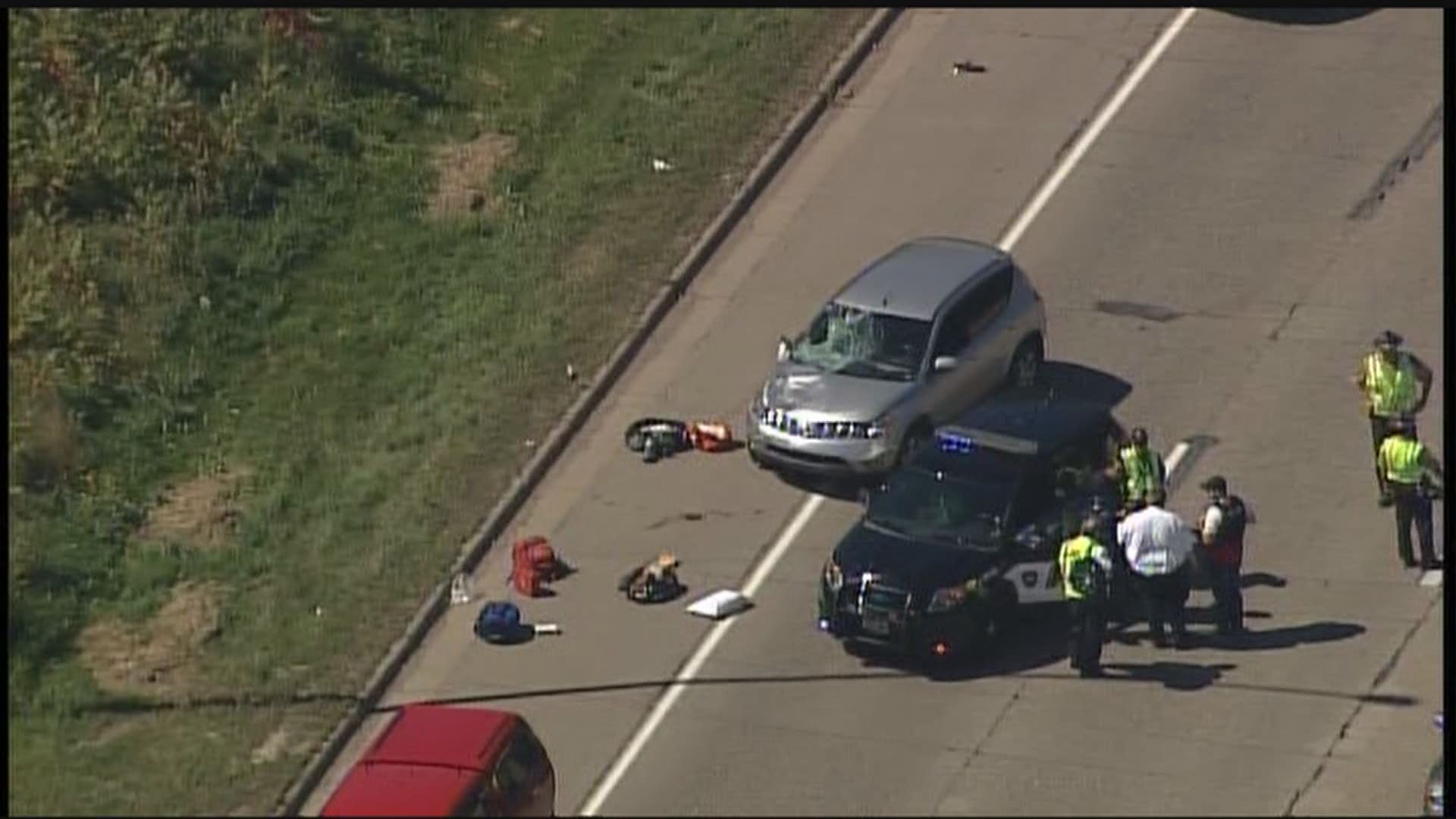 Hennepin County Sheriff Rich Stanek stated several agencies responded to the scene and administered CPR. Ofc. Mathews was taken to North Memorial hospital where he later died.
"We're overwhelmed by the amount of support. This is an enormously sad day for us. We pray for Bill and his family," said Wayzata Police Chief Mike Risvold. "He's one of the good ones, for sure."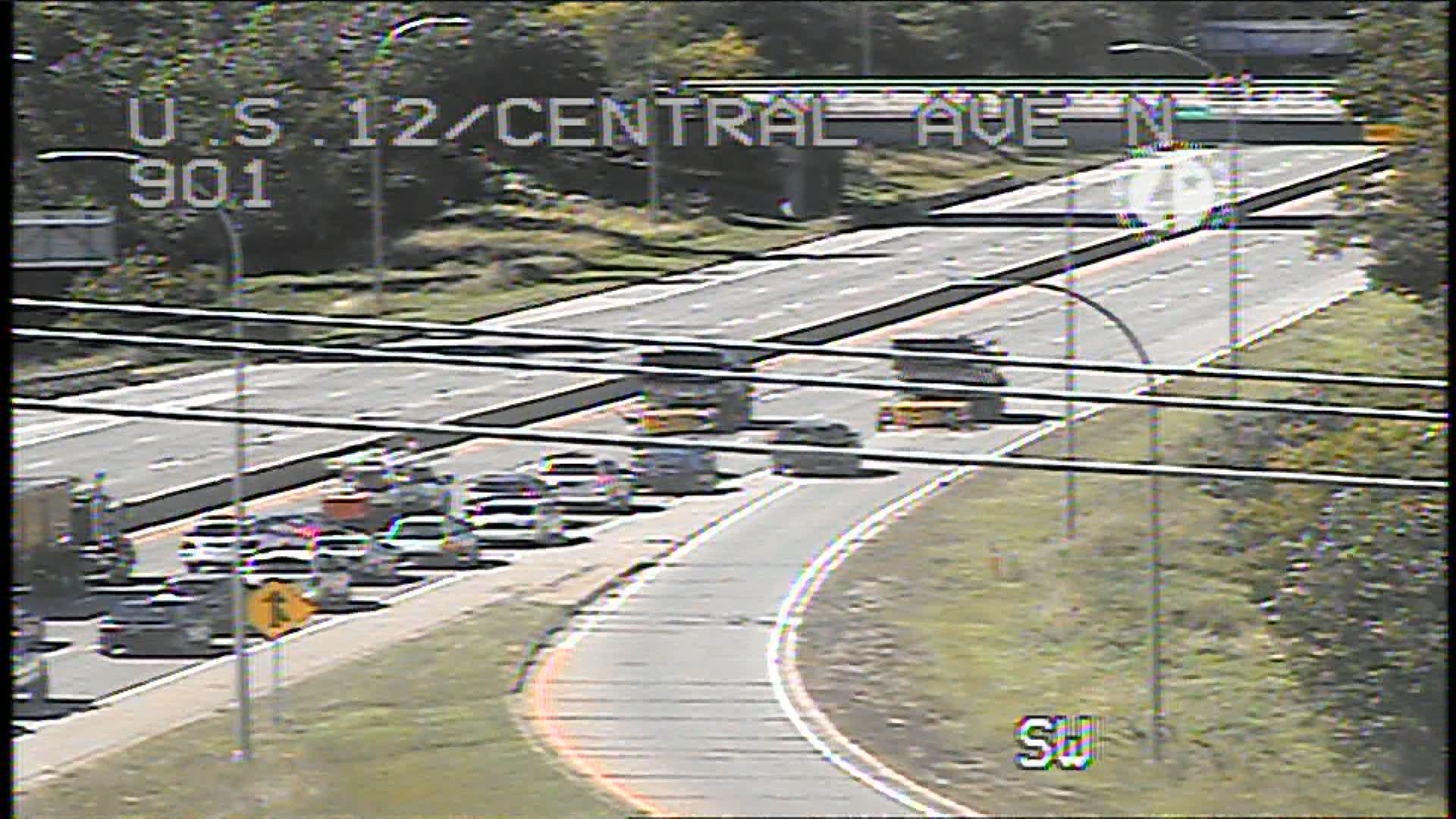 Chief Risvold said Ofc. Mathews was with the department for nine years. He leaves behind a wife and child.
Stanek said the woman, who stopped at the scene, is cooperating with the investigation. She's been booked into the Hennepin County Jail on a charge of Criminal Vehicular Operation.
Highway 12 reopened around 4 p.m.
Minneapolis Police Chief Medaria Arradondo asked for a moment of silence before is swearing-in ceremony. Many others in law enforcement took to social media to express their sadness and support for their fallen comrade and his family.
Thoughts and prayers are with Wayzata, the officer and their family during this tragic time - a terrible day for MN pic.twitter.com/A2N9AoINDT

— Todd Axtell (@ToddAxtell) September 8, 2017
Our hearts go out to our brothers and sisters in blue at Wayzata. Our entire law enforcement family feels your loss.#stay strong
- RKL

— Washington County SO (@WCSO_Minnesota) September 8, 2017
Our thoughts and prayers are with Wayzata Police Dept and the family/friends of the police officer that died in the line of duty today. pic.twitter.com/1KwTholTF1

— Wyoming (MN) Police (@wyomingpd) September 8, 2017
Our heartfelt thoughts and prayers are with our friends and blue family @WayzataPoliceMN
Your pain is felt by us all pic.twitter.com/KUWUTZWahH
— Orono Police Dept (@PoliceOrono)
September 8, 2017
@WayzataPoliceMN
Our thoughts and prayers are with you tonight. pic.twitter.com/4Lvq0cZECO

— Ramsey Sheriff (MN) (@RamseySheriff) September 8, 2017
Our hearts are saddened at the loss that @WayzataPoliceMN experienced today. #LODD pic.twitter.com/iqQXq9VmMY

— Chisago Co Sheriff (@ChisagoCountySO) September 8, 2017
Our entire agency sends thoughts and prayers to the fallen officer's family, friends, the Wayzata PD, and the entire Wayzata community.

— Hennepin Sheriff (@HennepinSheriff) September 8, 2017
Thinking of the Wayzata PD, families & loved ones on their line of duty loss of an Officer today. Terrible day for all of Minnesota. pic.twitter.com/Ndm8llNsip

— Scott Co Sheriff (@ScottCoSheriff) September 8, 2017
Our thoughts and prayers are with the Wayzata Police Department and family who lost a hero today in the line of duty.811gp pic.twitter.com/OmwsbJLHXv

— Carver County S.O. (@CarverSheriff) September 8, 2017
The BCA's thoughts and prayers are with the family of Wayzata Police Officer William Matthews and the Wayzata Police Department tonight. pic.twitter.com/AoIko1PYkh

— Minnesota BCA (@MnDPS_BCA) September 8, 2017
Sending our support to Wayzata PD as we mourn the loss of Officer Mathews. pic.twitter.com/Ua322Pp19C

— Minneapolis Police (@MinneapolisPD) September 9, 2017