ROBBINSDALE, Minn. - A police chase down a busy metro highway during the height of Monday morning's rush hour ended with the fleeing vehicle hitting a school bus.
Robbinsdale Police say the incident began around 7:10 a.m. when a squad was dispatched to a vehicle in the ditch off northbound Highway 100 near 36th Avenue North. The arriving officer made contact with the driver of the vehicle, who was described as uncooperative and refused to shut off the engine when ordered to do so. Eventually that driver accelerated into the middle of Highway 100 traffic and struck a passing vehicle, then left the road and entered a snow-covered median.
At that point the first officer stopped the pursuit, but another squad spotted the SUV as it sped down County Road 81, striking several trees and a road sign. The fleeing driver then turned onto 42nd Avenue North, where he drove westbound in the eastbound lanes before rear-ending a school bus. The driver was then taken into custody, and is being held of probable cause DWI, fleeing police and criminal vehicular operation.
Police Chief James Franzen says says he leaves it is up to his officers to determine whether to pursue a suspect, and in this case he believes they made the right decision.
"We believe the important thing to do in this case and the right thing to do was to stop this driver before he did seriously kill or injure someone," Franzen stated.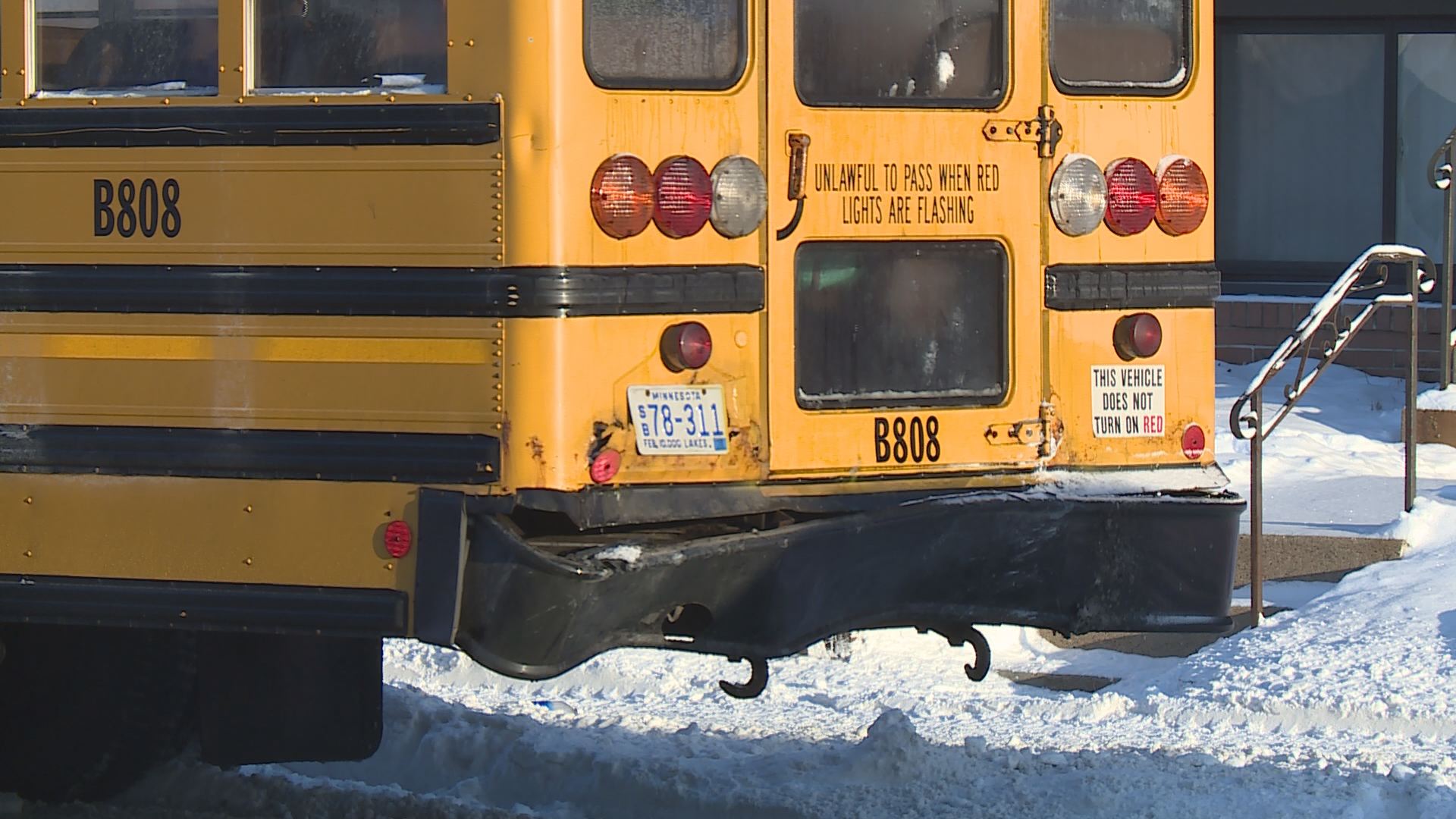 Robbinsdale Police say 22 students were on the bus en route to Fair School in Crystal. Seven suffered possible minor injuries, and after evaluation on the scene five of them were taken to the hospital for treatment.
Late Monday morning the Robbinsdale Public Schools released a statement confirming the incident.
Bus 807, which was en route to FAIR School Crystal with students onboard, was rear-ended by another vehicle around 7:30 a.m. today at 42nd and Regent avenues. According to media reports, the vehicle was involved in a police chase when it struck the school bus. Emergency responders were on the scene immediately, and five students were transported to North Memorial Hospital in Robbinsdale. No serious injuries were reported.Another bus transported Bus 807's remaining students to FAIR School Crystal, and they were checked by nurses upon arrival. The school is communicating directly with families of students transported to the hospital, as well as any students reporting injury.
KARE 11 is following this story and will have details as they develop.